This chocolate covered zucchini bread is moist and full of flavor. And of course, covered in chocolate!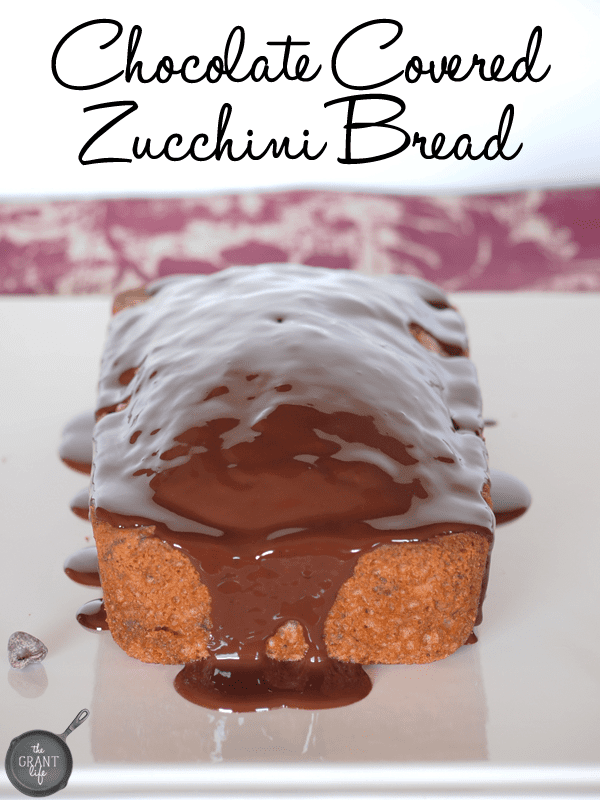 This summer Ryon was offered a promotion at work. A really good promotion. In Austin. [About 4 hours north of where we are currently.] We talked about it and he accepted.
So we started looking for houses in Austin. And we looked. And looked.
We tried to put offers in 3 different houses. And got beat out every time. The housing market in Texas right now is crazy. [Which is partially why I got my real estate license. I didn't realize it was this insane though.]
The good thing about looking at all these houses is we have narrowed down where we want to live in Austin. Well, outside of Austin. I'm not a big city person. Driving through big cities like Houston give me anxiety. And I want a house with a big backyard so I can try and not totally kill a garden.
Oh and so we can have chickens. [I really want some backyard chickens yall!']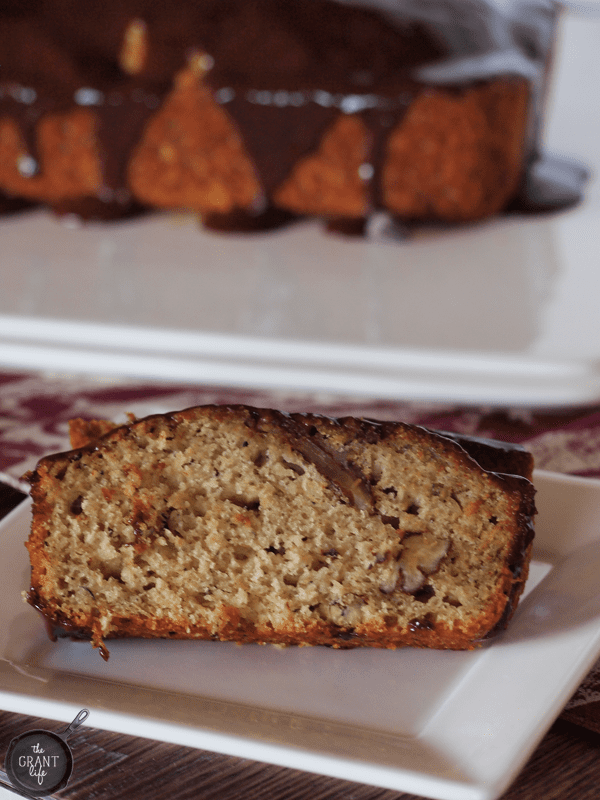 As of now, he is working in Austin and I am packing up the house in Corpus. I am also trying to get my real estate business going [I showed my first house yesterday!] while working at home with two kiddos. [They are out of mothers day out for the summer.]
When he comes home during the weekends, I try to make him a bunch of good food to take back during the week. I told him I was going to cover the zucchini bread in chocolate ganache and he told me no way.
Pffft. I'll just make two.
Mine was covered in chocolate and his was plain. It was still really good without the chocolate. But chocolate. It just wins.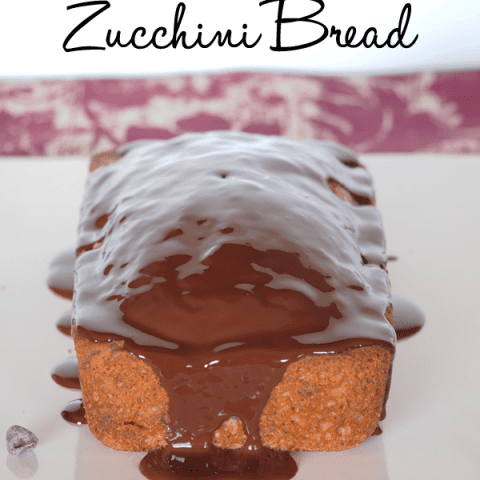 Chocolate Covered Zucchini Bread
Ingredients
For the bread
1 1/2 cups all-purpose flour
3/4 cup sugar
2 1/4 teaspoons baking powder
1/2 teaspoon salt
1/2 teaspoon ground cinnamon
1/2 cup pecans
2 large eggs
1/3 cup vegetable oil
1 1/2 cups shredded zucchini
For the chocolate ganache
1 cup chocolate chips
1 cup heavy cream
Instructions
Preheat the oven to 350 and spray a loaf pan with cooking spray.
In one bowl mix together the dry ingredients - flour, sugar, baking powder, salt, cinnamon and pecans.
In a separate bowl, whisk together the egg, shredded zucchini and oil.
Pour the wet ingredients into the dry and mix.
Pour the batter into the prepared pan and bake for 1 hour. (Or until a toothpick comes out clean)
Let cool completely.
For the ganache
Bring the heavy cream to a boil in a small pan.
Pour the heavy cream over the chocolate chips.
Whisk together until smooth.
Let set for about 15 minutes and then pour over the cooled bread.
Enjoy!
Nutrition Information:
Amount Per Serving:
Calories:

4171
Cholesterol:

737mg
Sodium:

1573mg
Carbohydrates:

419g
Fiber:

18g
Sugar:

244g
Protein:

56g
Be sure to check out: