Make this easy Italian classic drink at home!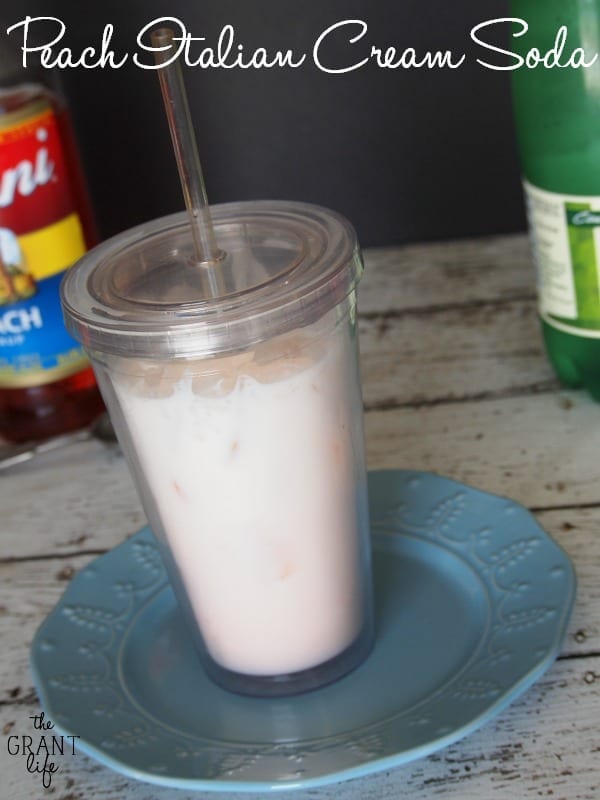 I have always been fascinated with Italian sodas. They just seem so fancy that I as convinced they were hard to make and expensive. After a trip to World Market with my momma were we came home with all the ingredients, I learned otherwise. Not only was this peach Italian cream soda easy to make, it was so so good. Like I may have drank one of these a day for a week. [just maybe]
I'm not sure if Italian sodas are popular in Italy but I'd totally be willing to travel over there and find out. Unlike my hubby, I haven't traveled much out of the United States. I've gone to Mexico with friends and family a few times [we live about 4 hours from the border] and I've seen Canada from northern Michigan. Other then that, I've only traveled within the United States.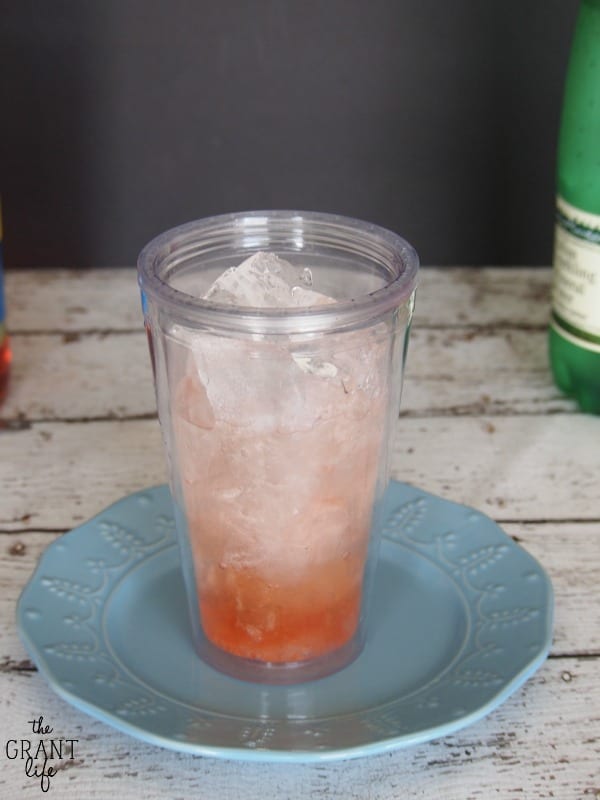 I keep telling Ryon we need to go over seas and sight see. Or take a cruise. I think it would be super fun to take a Disney cruise with the kids. He disagrees and says he was on a boat for 6 plus years that he doesn't want to be one another one.
I, of course, think that is totally unfair so I keep bringing up the idea every so often. He will come around to the idea of traveling outside the country eventually.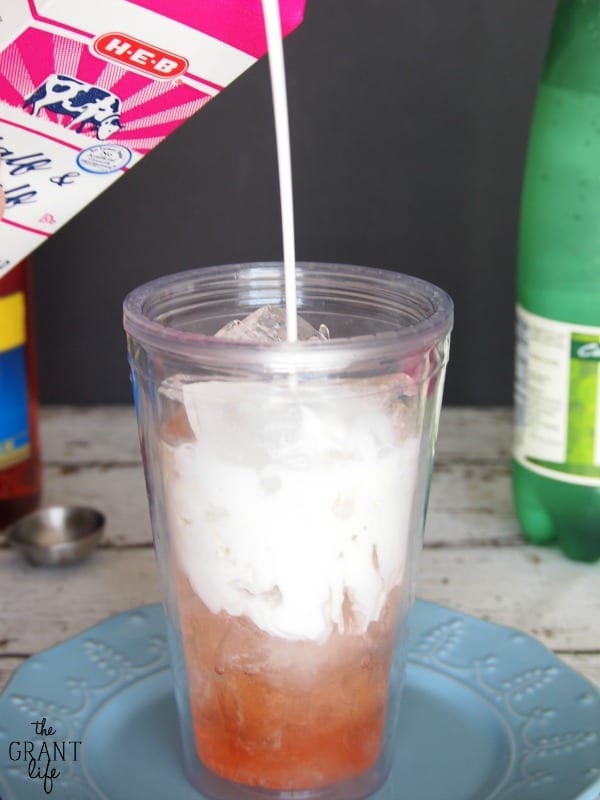 For now, I must live through Italian food and drinks until I can convince him to take us on a family vacation to Italy. Maybe when the kids are older. Or maybe without the kids. Although I know they would love to go. Ryley is my little Italian girl who loves her pasta and pizza.
I would love to try authentic Italian food with her. And maybe take a pasta cooking class or something fun. See? I've already got the trip planned!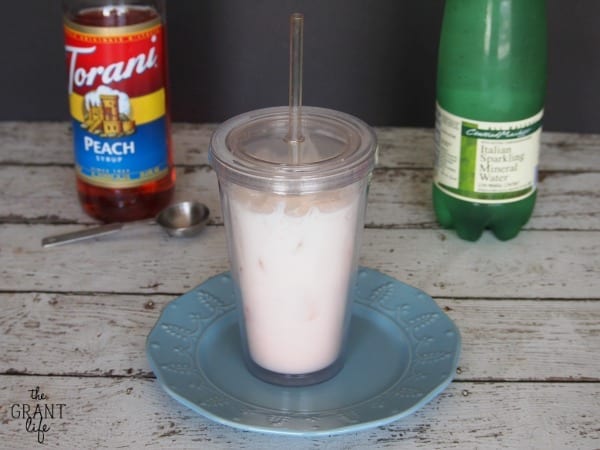 How to make an Italian cream soda
You need 3 ingredients and ice to make your Italian cream soda of choice. You need:
Sparkling water
Half and half
Syrup
You can use homemade syrup or purchase one. I used Torani peach for this cream soda, but I have also used my simple peach syrup. Torani has a ton of fun flavors so you can make any variety of Italian cream soda you'd like.
Once you have all your ingredients you just need to combine them in a glass. Stir together and enjoy! Super easy and such a great treat.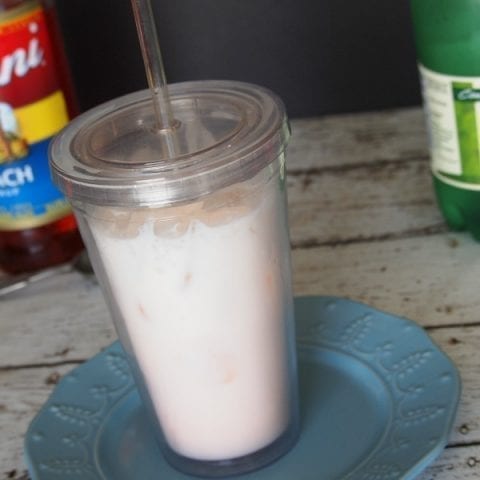 Peach Italian Cream Soda
Ingredients
1-2 cups sparkling water
1 cup half n half
Ice
Instructions
Fill a glass with ice.
Put 2 tablespoons of peach syrup on top of the ice.
Pour the sparkling water in and fill it 3/4 full.
Add the half and half to the top of the glass.
Stir.
Enjoy!
Notes
This makes one peach Italian cream soda.
Nutrition Information:
Amount Per Serving:
Calories:

371
Cholesterol:

89mg
Sodium:

109mg
Carbohydrates:

24g
Fiber:

2g
Sugar:

13g
Protein:

8g
Be sure to check out these other refreshing drink recipes: