I have a confession to make.  I had never been to a Trader Joe's until last month.  Which means I had never had Cookie Butter until last month.  [I know you're shaking your head at me.  I understand.]  The closest TJ's is 2 hours away in San Antonio.  When I was there last month to run Foam Fest I made sure to stop by and peak around.  And by peak around I mean I asked the nearest employee where the cookie butter was and filled my cart.  I bought regular and crunchy and opened them both up in the car.  [Don't judge.]  Then I got tired of eating the cookie butter straight out of the jar, so I created a liquid version.  Behold.  The cookie butter granola smoothie!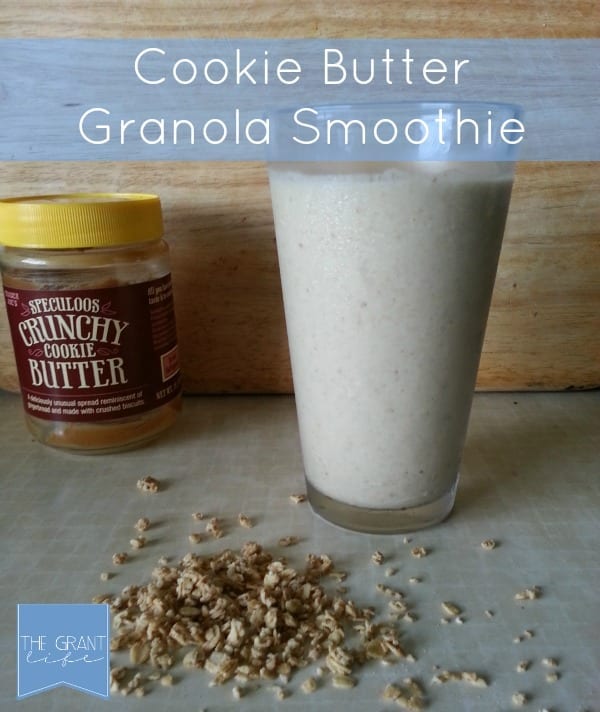 This was the easiest and tastiest smoothie that I have ever made.  And not just because it has cookie butter.  [I mean that helps.]  Plus its semi-healthy-ish because I used almond milk and a banana to make my cookie butter granola smoothie.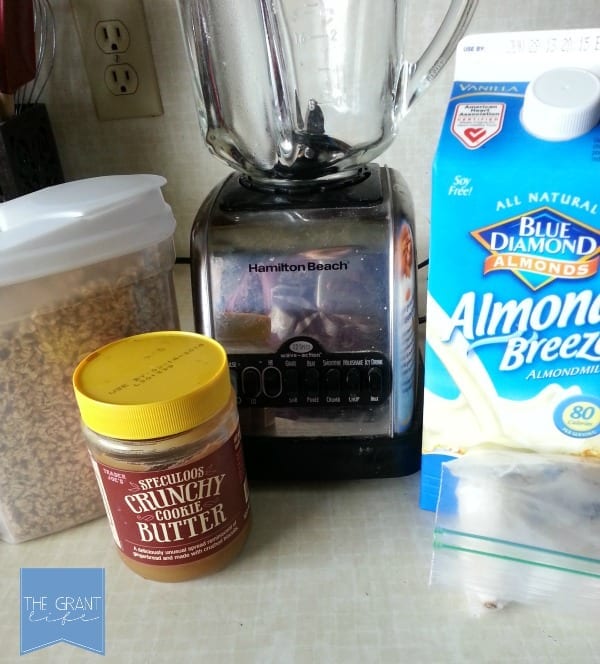 To make your own you will need:
1 cup Almond milk
1/4 cup Granola
1 frozen banana
1 large tablespoon cookie butter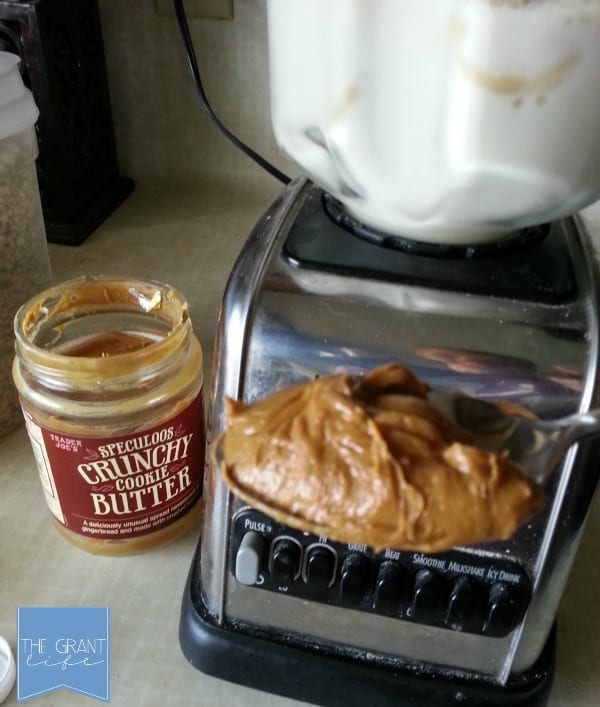 Throw everything in the blender and mix until smooth.  A few tips though – put your liquid in first to help move everything along.  I use a frozen banana instead of ice and it makes my smoothies/shakes creamier and no melted ice issues.  And yes my jar of cookie butter is sadly empty.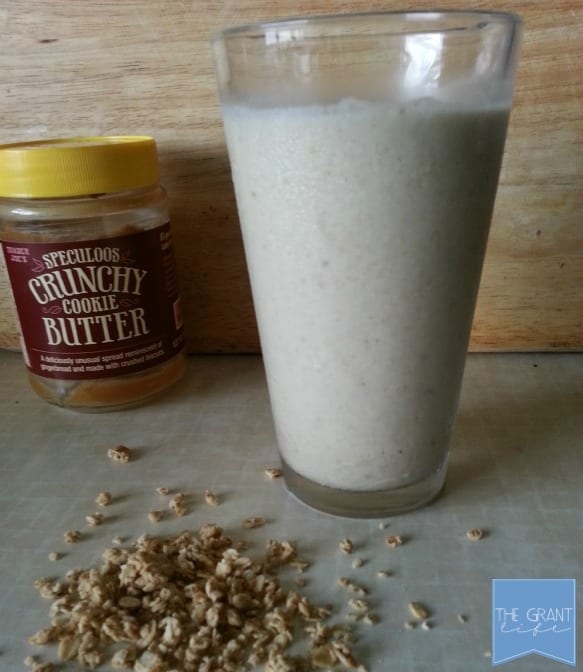 And thats how you make the world's best smoothie.  I feel like if I had a microphone I'd throw it down right now and walk off stage.  [I'd need a stage too.]
Have you ever had Cookie Butter?