If you are looking for an easy side dish to go with dinner, you've found it. This loaded broccoli salad is great for weeknights and even better for potlucks or BBQs. Is it quick, easy, loaded with flavor and everyone will love it!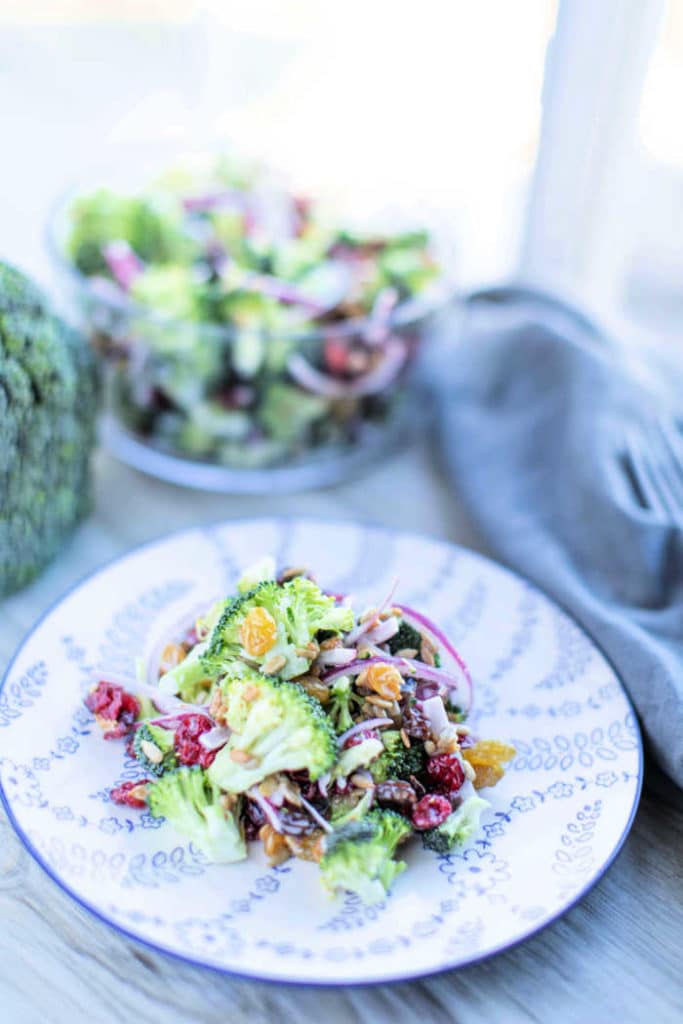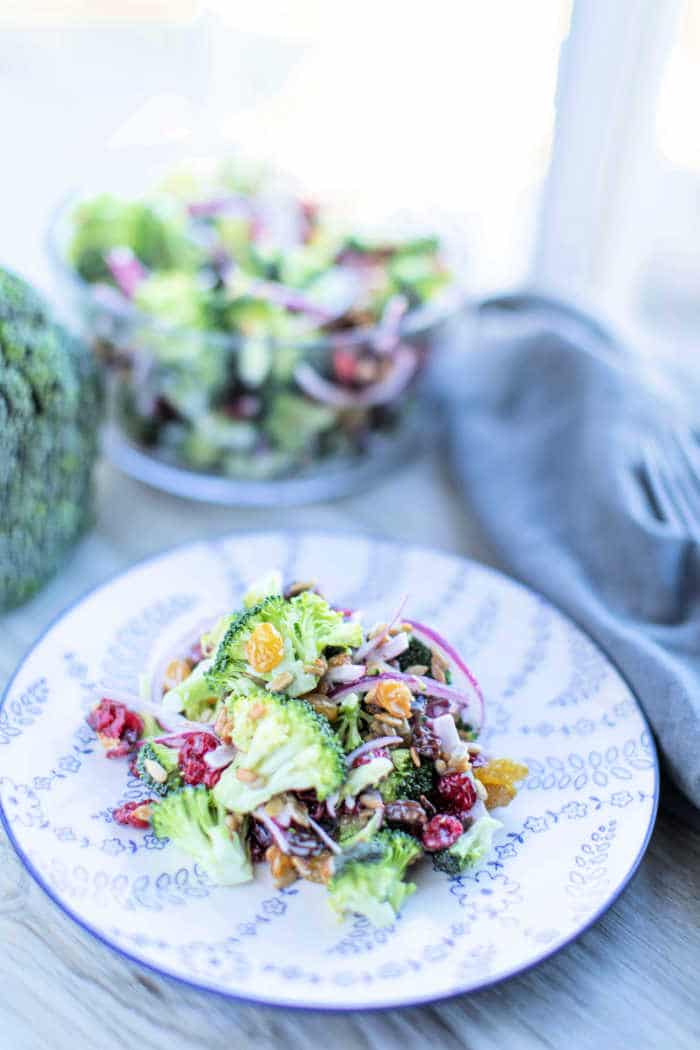 Trust me, you are not the only one tired of coleslaw or potato salad at a summer picnic. It seems like every summer BBQ or picnic includes macaroni salad, potato salad, or coleslaw. Everyone loves all of those salads, but after your fourth or fifth summer event, you will be looking for something a little different.
Sometimes you just want something with a little crunch and a whole lotta flavor. Enter the loaded broccoli salad.
What is loaded broccoli salad?
It is a savory cold salad with a hint of sweetness. It goes well with a burger or ribs. Plus, it is a tasty way to get in veggies at a summer BBQ. Your family and friends will thank you for bringing something that is different from the standard picnic fare.
Also, this is a gluten-free summer salad that can be tweaked to be keto-friendly. To make this keto-friendly, instead of sugar use your favorite granular alternative sweetener and leave out the dried fruit. Give this one a try and you will have an instant favorite to add to your summer salad rotation.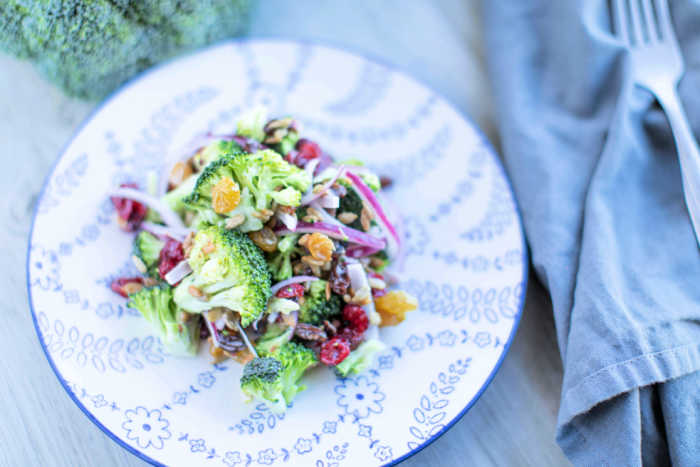 Broccoli salad ingredients
This gluten-free alternative to coleslaw is easy to make. The ingredients can be found in your local grocery store. You might even have everything already in your fridge and pantry.
To make this easy summer salad you will need:
Broccoli
Bacon
Sunflower seeds
Red onion
Mayonnaise
Vinegar
Sugar
Raisins and cranberries
Broccoli and bacon are the main players in this salad. If you want some variety in the veggies, you can get the mixed bag of broccoli and cauliflower. You want to make sure you are getting fresh broccoli for this one. Frozen won't work.
When it comes to bacon, thick sliced bacon will give you bigger crumbles. Also, if you want to do a keto-friendly version, the bacon should be sugar free.
The dressing is made up of the mayo, vinegar and sugar. It all gets mixed together and poured over the salad. To make this a keto side dish – sub out the sugar for something like Lakanto sugar substitute works great.
The raisins, dried cranberries, and sunflower seeds give that unexpected tart sweetness with crunch. With the creaminess of the dressing and the added crunch, every bite is sure to please.
Also, this recipe is totally customizable. If you don't LIKE raisins, don't add them in! Or if you want to mix it up and add cauliflower, go for it! Just be aware that any changes you make to the ingredients, may affect the dressing. If you are adding more to the salad, add a bit more dressing.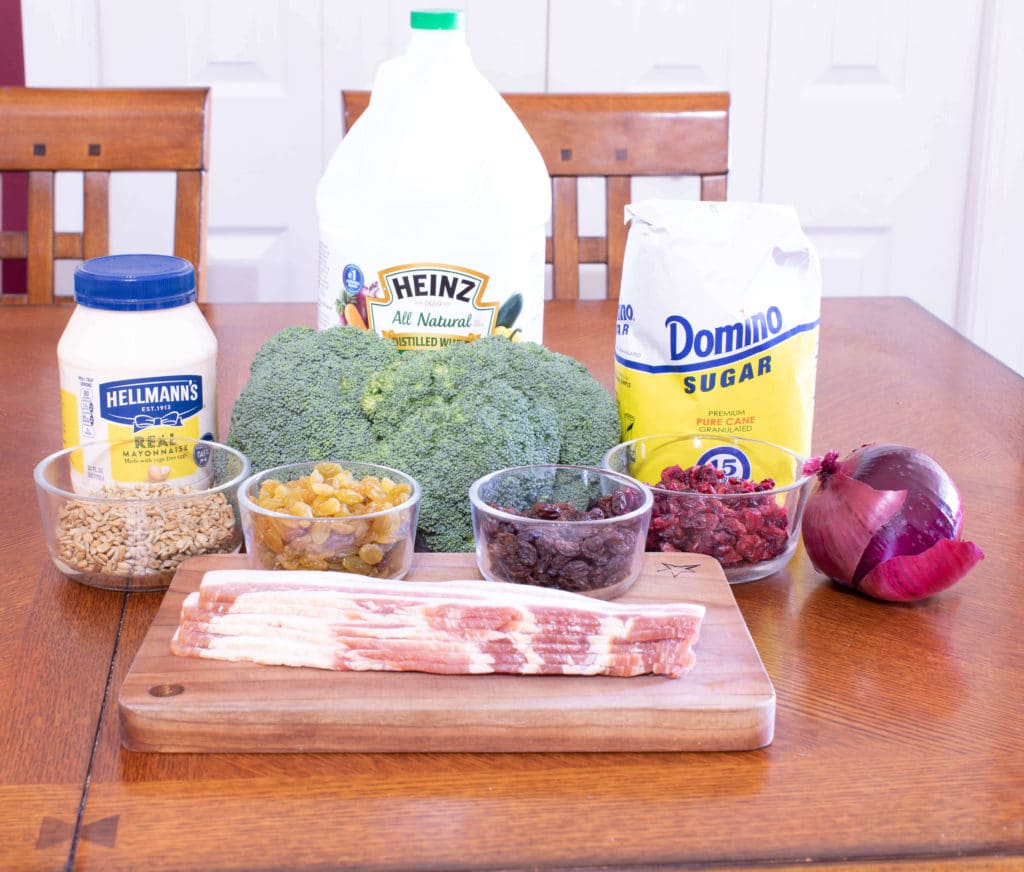 How to make loaded broccoli salad
This salad starts with cooking the bacon in a large skillet. If you are making a keto version, look for bacon without sugar, but otherwise just use your favorite bacon. Cook the bacon until it is crispy. Once it is crispy, remove it from the pan and cool it on paper towels. Once the bacon is cool, crumble it and set aside.
While the bacon is cooking, wash and cut up the broccoli. If you purchased heads of broccoli, you want to chop the broccoli into florets. To save time on this step you can buy fresh broccoli already cut up into florets in the produce section of your local grocery store.
Add the broccoli florets to a large bowl. Thinly slice the red onion. You could substitute Vidalia or sweet onions if you don't like red onions.  Another tip is to soak the red onion slices in ice water. Soaking helps to make the flavor of red onions milder and be a crowd pleaser.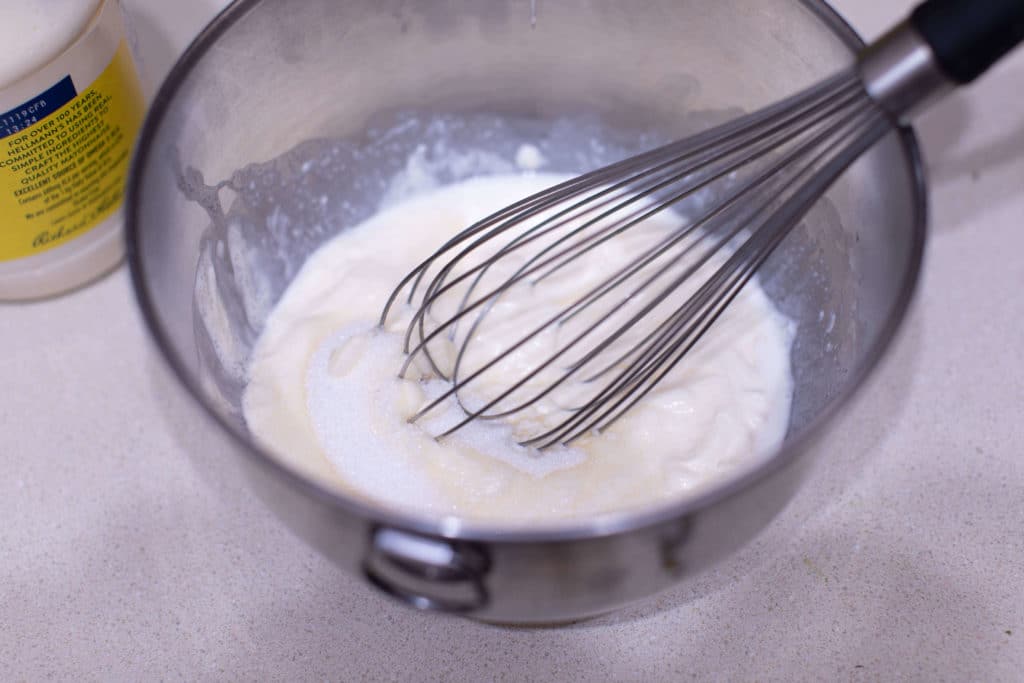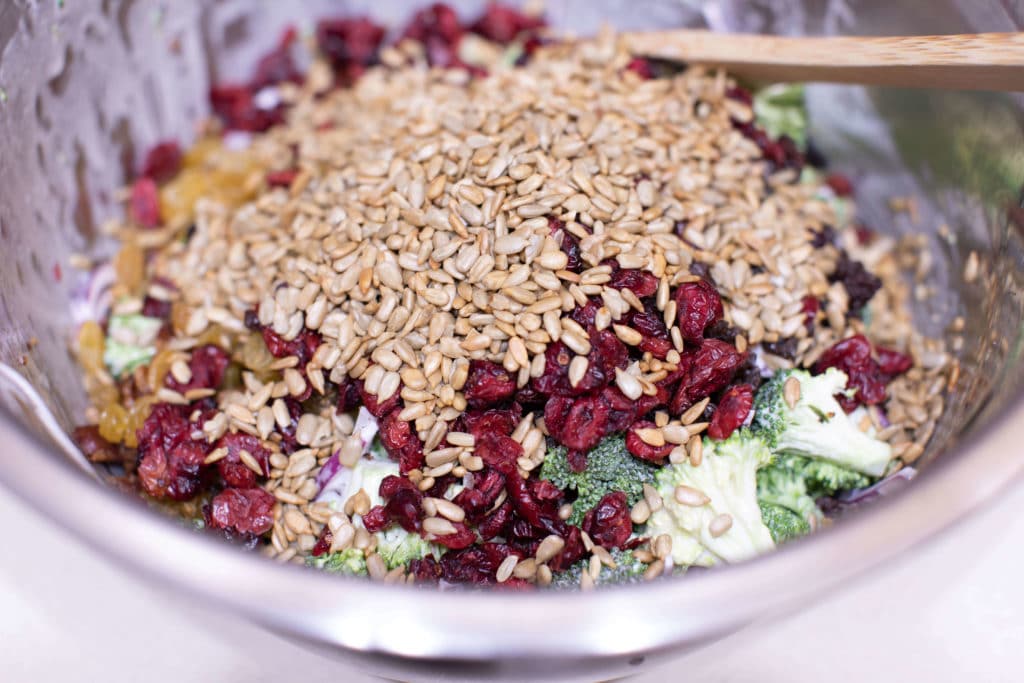 Next is to make the dressing for this summer salad. In a separate bowl, wisk the mayo, vinegar, and sugar together. Adding the vinegar will smooth out the mayo and the sugar gives it some sweetness. If you want to make a lighter version of the dressing, you can use greek yogurt as a mayo substitute.
Once the dressing is smooth, pour over the broccoli and onions. Toss to coat before adding the bacon crumbles, raisins, cranberries, and sunflower seeds. Once everything is in the large mixing bowl, give it one more stir. Everything should be evenly mixed.
You can serve the salad immediately. If you are not ready to serve, cover the bowl and refrigerate. If you are taking it to a picnic, make sure to take a bigger bowl to sit it on ice to keep it cool.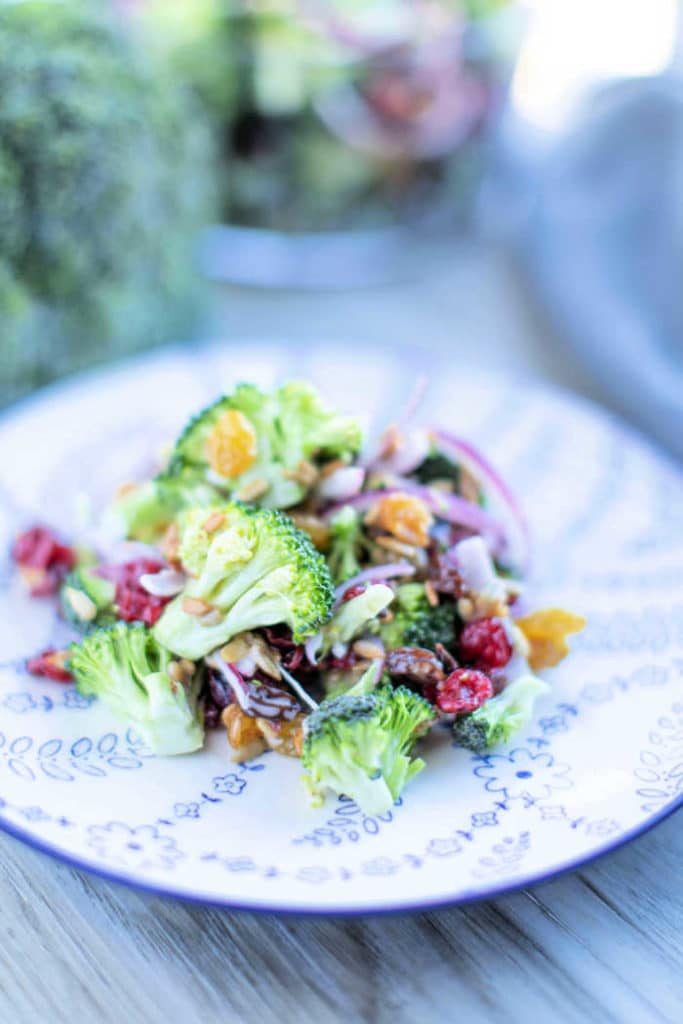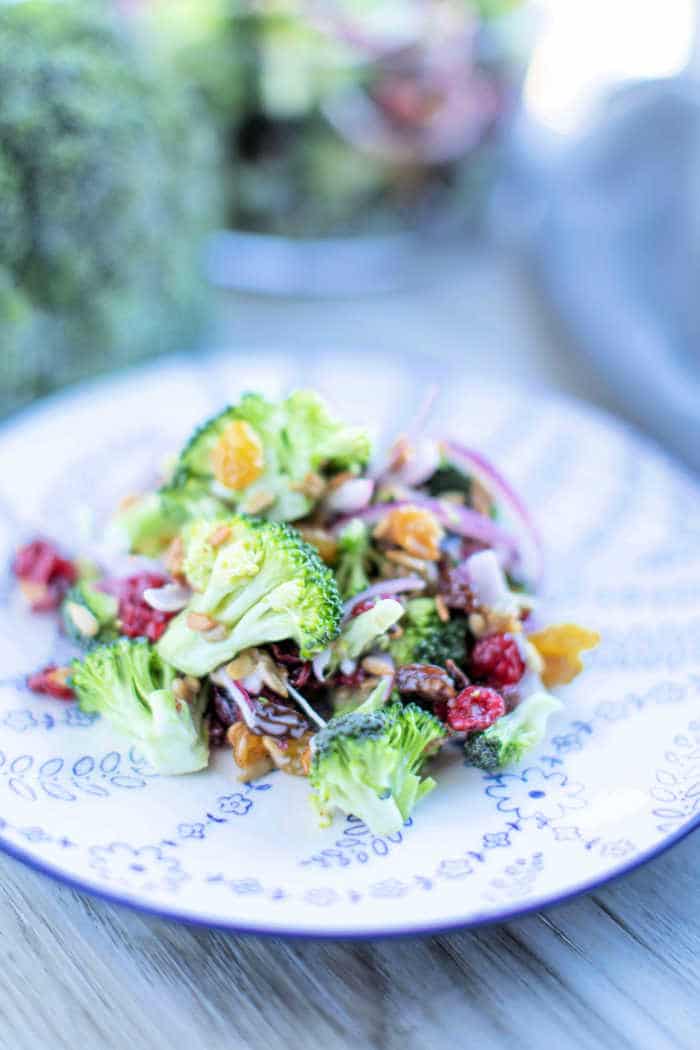 This broccoli salad is a great side dish for any occasion. It pairs well with the following quick and easy dinner ideas: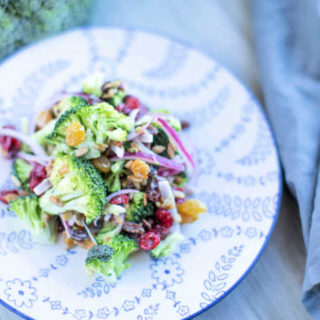 Loaded broccoli salad
Additional Time:
5 minutes
Whip up this easy and delicious loaded broccoli salad for your next dinner!
Ingredients
8 cups broccoli
½ pound bacon
1 cup sun flower seeds
1 red onion, sliced thin
1 cup mayonnaise
2 tablespoons vinegar
½ cup granulated sugar
1 cup golden raisins
1 cup red raisins
1 cup dried cranberries
Instructions
1. In a large skillet, brown bacon. Lay on paper towels to cool, then crumble.
2. Wash and cut up broccoli, then place in a large mixing bowl and add onion slices.
3. In a separate bowl, whisk together mayo, vinegar, and sugar.
4. Pour dressing over broccoli and mix to coat.
5. Add bacon, raisins, cranberries, and seeds.
6. Mix well and serve. Refrigerate.
Notes
Store in an airtight container. Good for up to 3 days.
Nutrition Information:
Yield:

12
Serving Size:

1
Amount Per Serving:
Calories:

463
Total Fat:

26g
Saturated Fat:

5g
Trans Fat:

0g
Unsaturated Fat:

20g
Cholesterol:

26mg
Sodium:

1122mg
Carbohydrates:

50g
Fiber:

6g
Sugar:

36g
Protein:

12g
You may also enjoy these other great side dishes: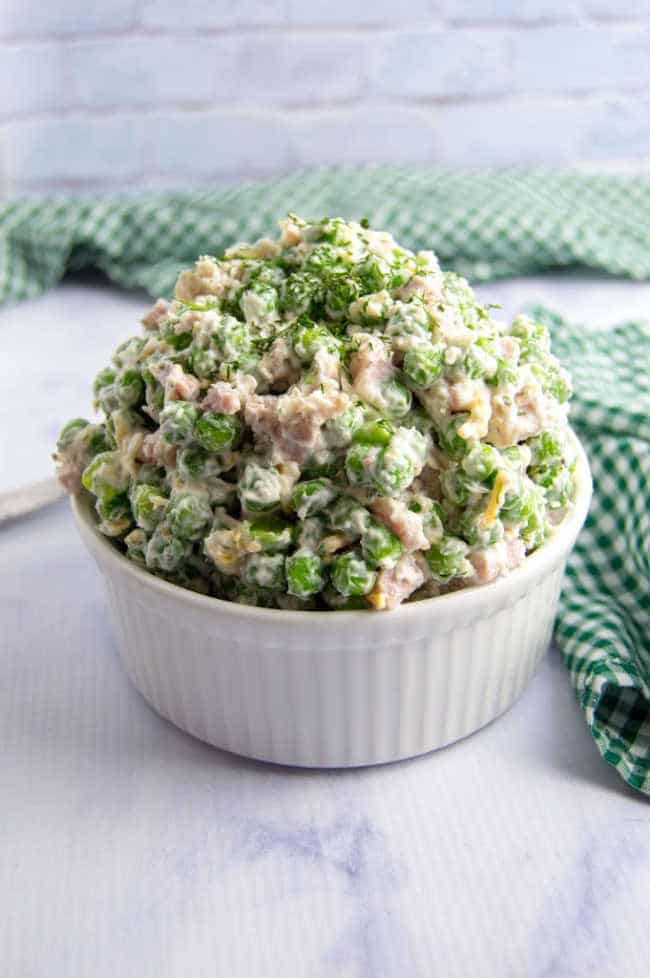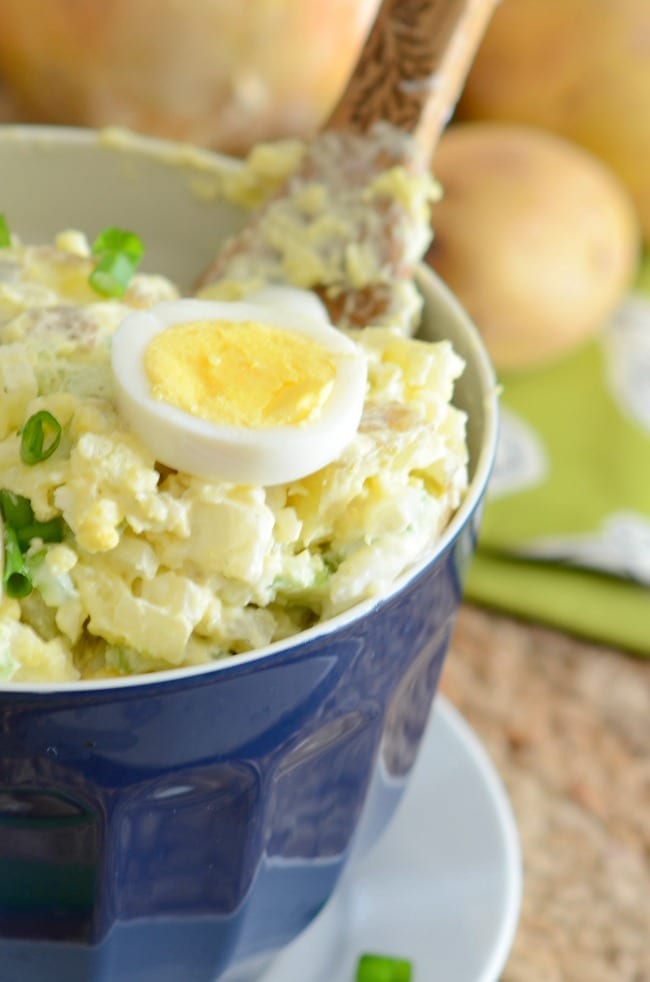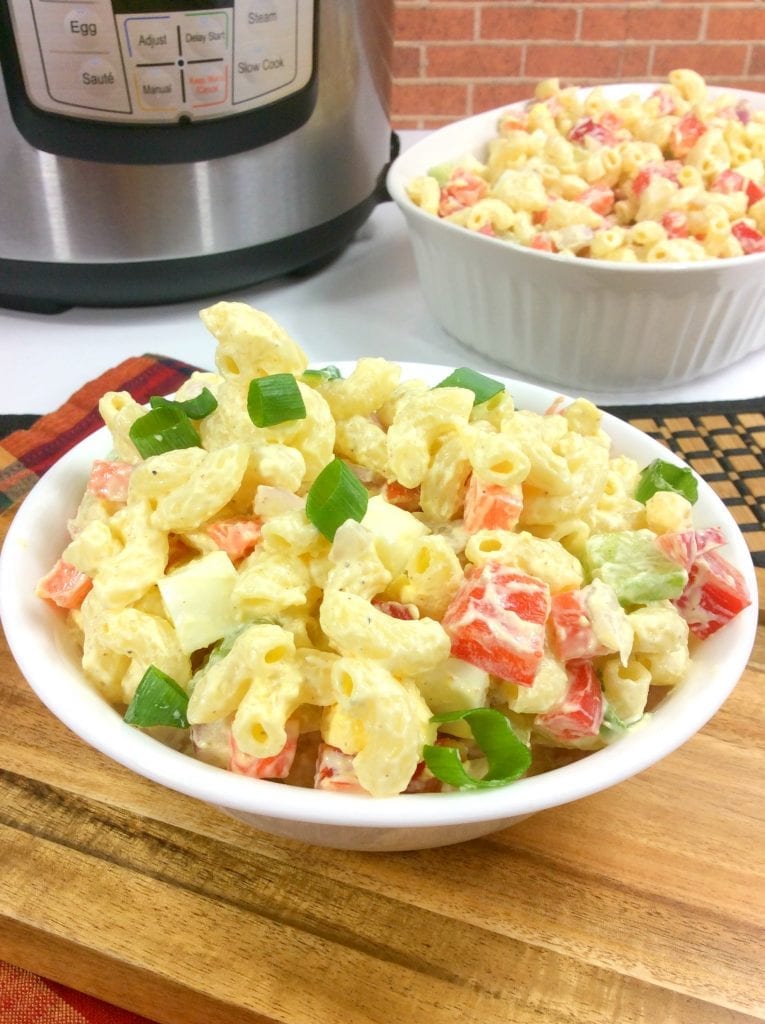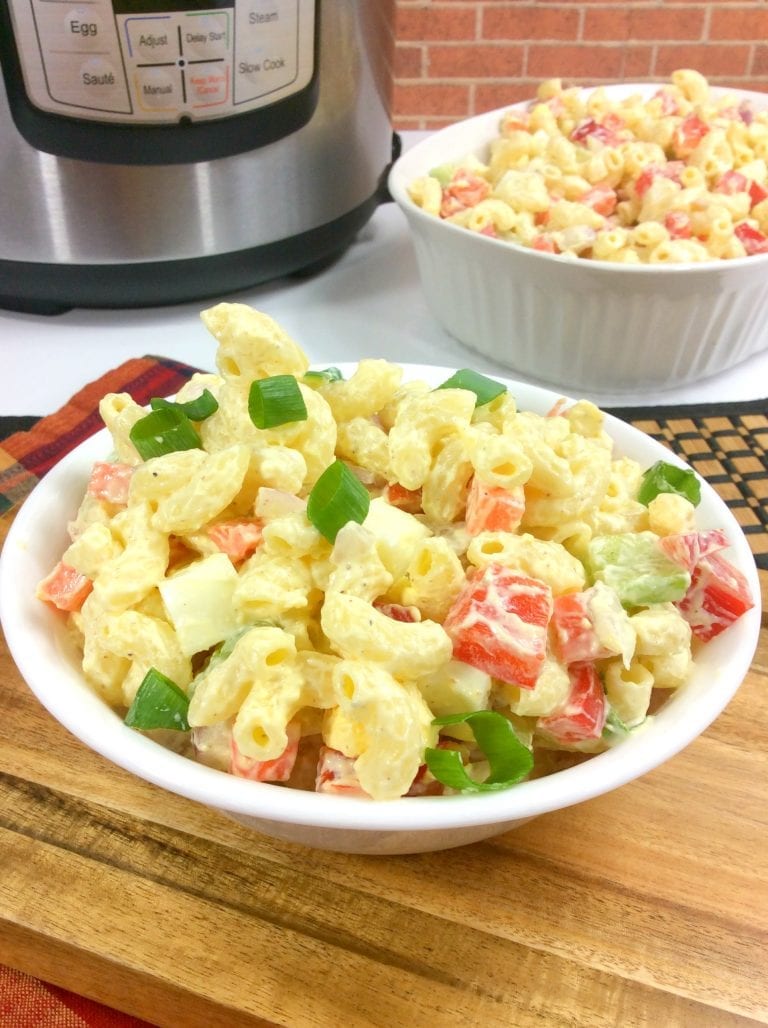 Like it? PIN IT for later!