Looking for a super easy weeknight pasta? All you need is a little garlic and some cheese!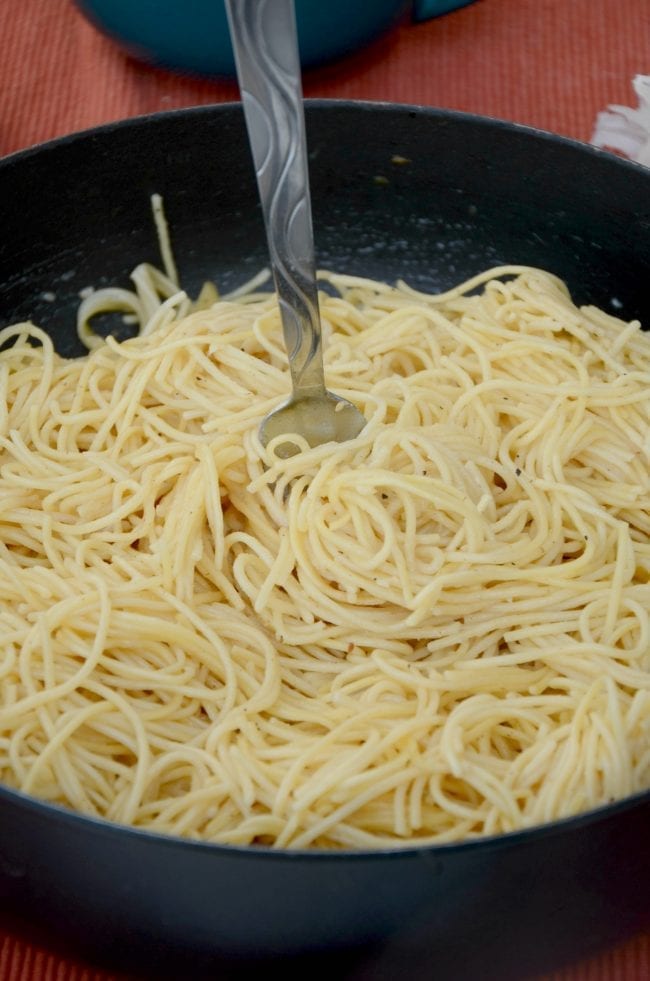 Thank you Skinner Pasta for sponsoring today's recipe. All opinions are my own.
Hey there! Three pretty awesome things happened this week at the Grant house. What makes it even cooler is that those things helped make this four cheese and garlic pasta a reality. Ready? Here is the series of events:
Event one – Ryder had his FIRST BIRTHDAY party this past weekend. Yup, my baby turned one! I told myself I wasn't going to cry or even say things like "Where has the time gone?!" I know where the time went – it was a year of snuggles and nursing and giggles and exploring and so much more. It was a fun first year, y'all.
His first birthday theme was baseball. I had this awesome idea that we serve concession stand type food for the party. I'm talking pickles, popcorn, nachos, hot dogs and pretzels. The only thing that would have made it more authentic would have been to rent a snow cone machine. We went shopping and I thought we were set on the food.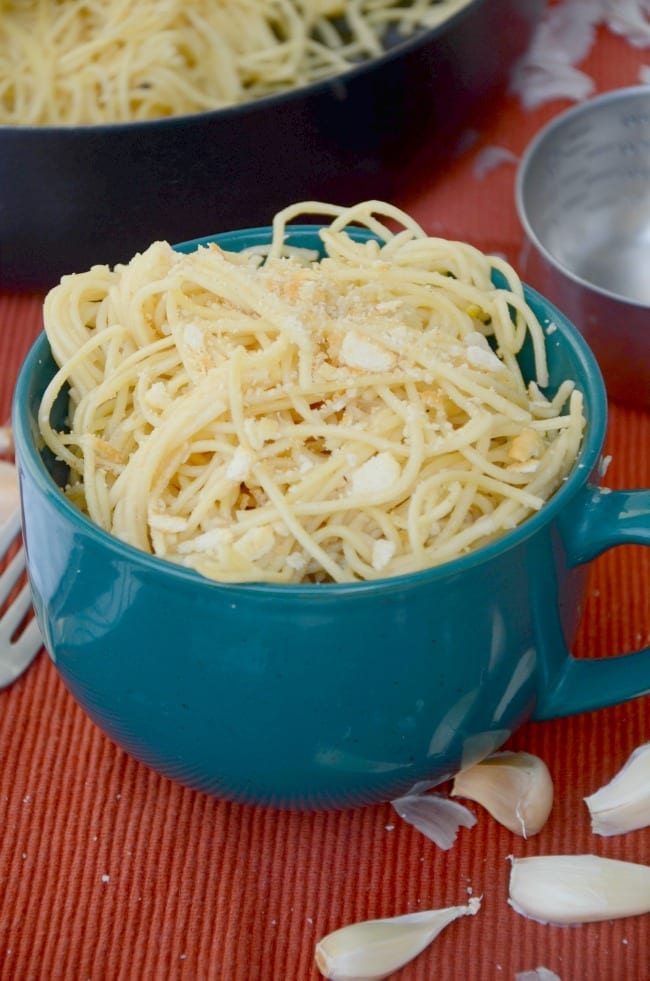 Event two – I have this problem in that I think I am TOTALLY ready for an event and in reality I'm only say, half ready. For example, Ryder's first birthday. I thought I had everything I needed food wise and we were all good. Reality – nope. I was missing a few key things!
I had already told myself that I didn't want to leave the house once we got home. I had a lot to do before everyone showed up so I just wanted to keep on trucking with cleaning and set up. Of course, I still needed a few things so I needed to go out again.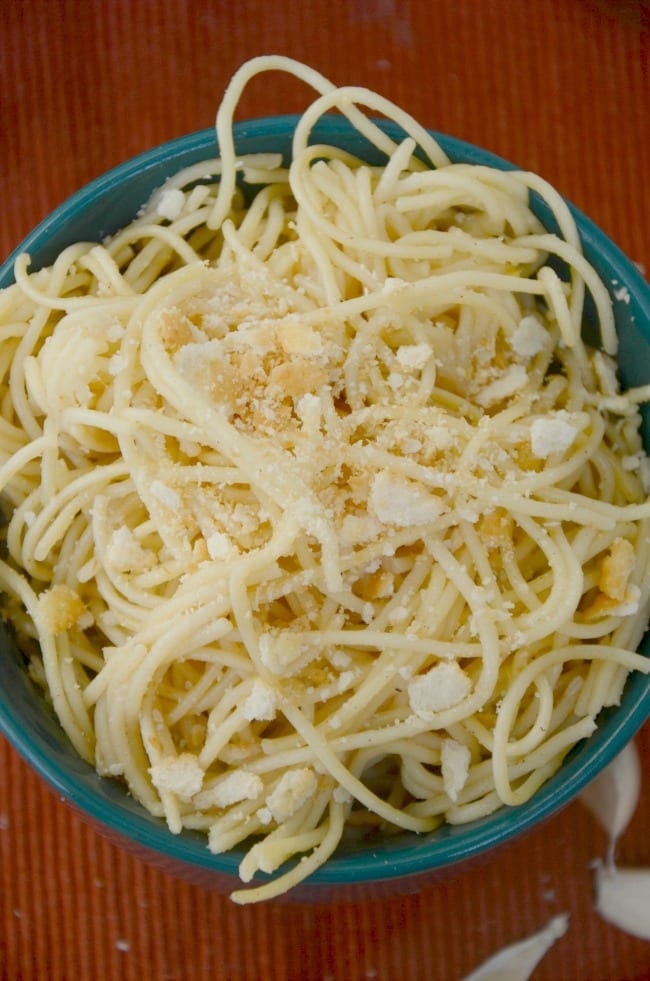 Event three – I had groceries delivered to the house instead! HOLY COW YALL! I ordered everything online and a very nice lady delivered them to my front door. IN THE RAIN.
I used Instacart and was so grateful for the delivery service. I thought that we lived too far out for anyone to deliver to the house, but we have a few stores that do! Since it was so easy to order, I added a few extra things for dinner the next time to my cart that weren't for the party.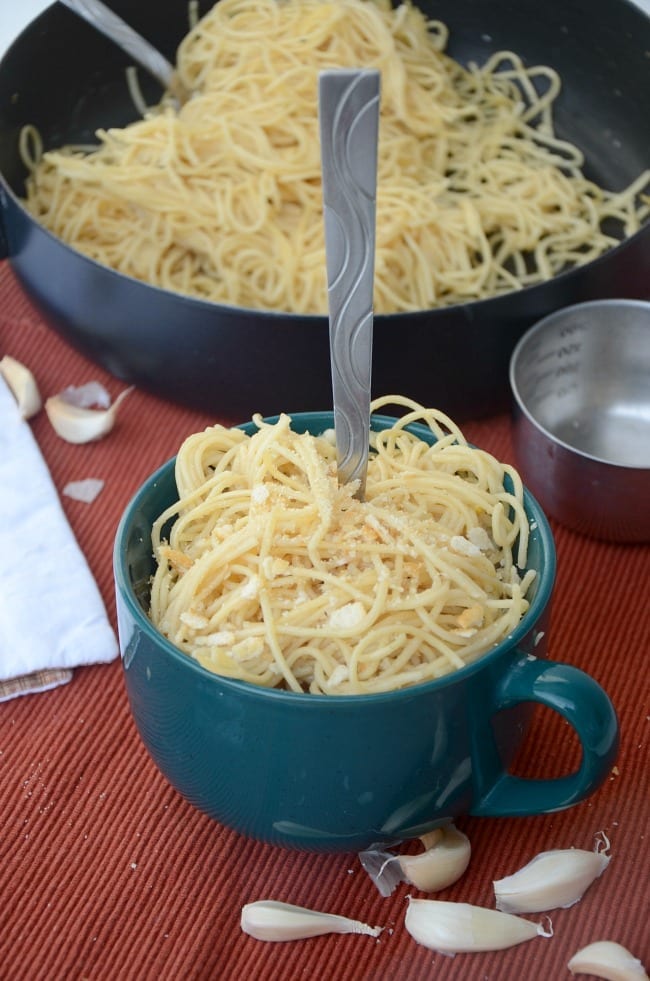 Event four – I made this four cheese and garlic pasta using the Skinner pasta that I ordered using Instacart! BOOM. That's the sound of confetti being tossed everywhere because this whole series of events made me SO HAPPY.
From the baby's birthday to my problem of under thinking to using Instacart to this four cheese pasta, it all turned out amazing. This Texas girl loves that she can order one of her favorite budget friendly pastas and have it delivered RIGHT TO HER DOOR. IN THE RAIN.
If you want to try Instacart, now is the time! Skinner is partnering with Instacart to provide free delivery to Houston, Austin, San Antonio and Dallas. Just buy one package of Skinner pasta and get free grocery delivery. Customers who don't qualify for free delivery will receive $5 off their order. (Delivery must be $35 or more to quality for free delivery or $5 off.) HOW COOL IS THAT?!
Yall it gets better! Skinner also has a TEXAS SIZED GIVEAWAY going on as well! Visit HowdySkinner.com to enter for your chance to win a three-night stay for you and a friend at the Marriott Marquis Houston including airfare and $500 spending money to enjoy the city's sites, restaurants and attractions. Other prizes include a membership to Care.com and $500 to give you more "me" time by covering your dog walking, babysitting, and housekeeping services, or free pasta for a year for you and a friend. Sweepstakes kicks off on National Friendship Day (8/6/17) at 12:01 a.m. CDT; ends 9/6/17 at 11:59:59 p.m. CDT Visit HowdySkinner.com to enter and see official rules.
WHOA, right?!
One last thing, this pasta is made all in ONE POT. No extra dishes, just one delicious weeknight pasta recipe that everyone will love. Hope you enjoy!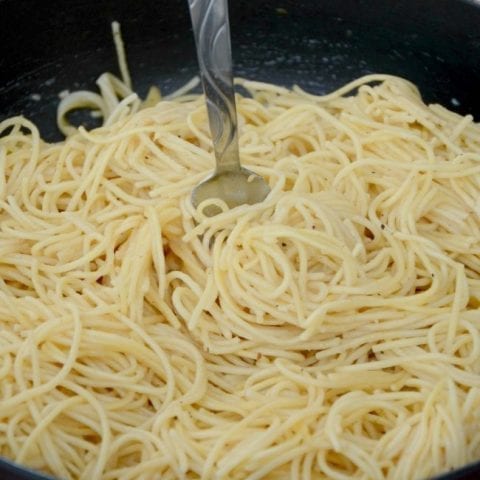 Cheesy garlic
Ingredients
2 tablespoons of butter
5-6 cloves of garlic, minced
2 cups of water
1 cup of chicken broth
1 pound of Skinner spaghetti
1 cup of four cheese mix or cheese of choice
bread crumbs for topping
Instructions
In a large pot or skillet, add the butter. Add in the minced garlic and stir. Allow to cook until it turns a light brown. Add in the water and chicken broth. Break the pasta is half and push it under the liquid. Cook, uncovered, for 10-15 minutes stirring constantly to prevent sticking. Once the pasta is cooked through, remove from heat. Stir in the cheese and add the bread crumbs. Enjoy warm.