Some people are funny about leftovers, they either don't like them twice or they don't like to cook with them. I really love leftovers. If its something I love, I can eat it a few days in a row [aka pasta] or I can whip up something else entirely. I actually plan our weekly menu around leftovers. Cuts down on prep time, cook time and money! So when big family meals like Easter roll around, I get a little excited. One because of all the time with family and two because of all the leftovers! We always cook a ham for Easter and have a ton leftover. [Which is ok with me!] And as much as I love ham, I can't eat it plain everyday. So I'm sharing some amazing leftover ham ideas. You know, in case you are a leftover lover as well!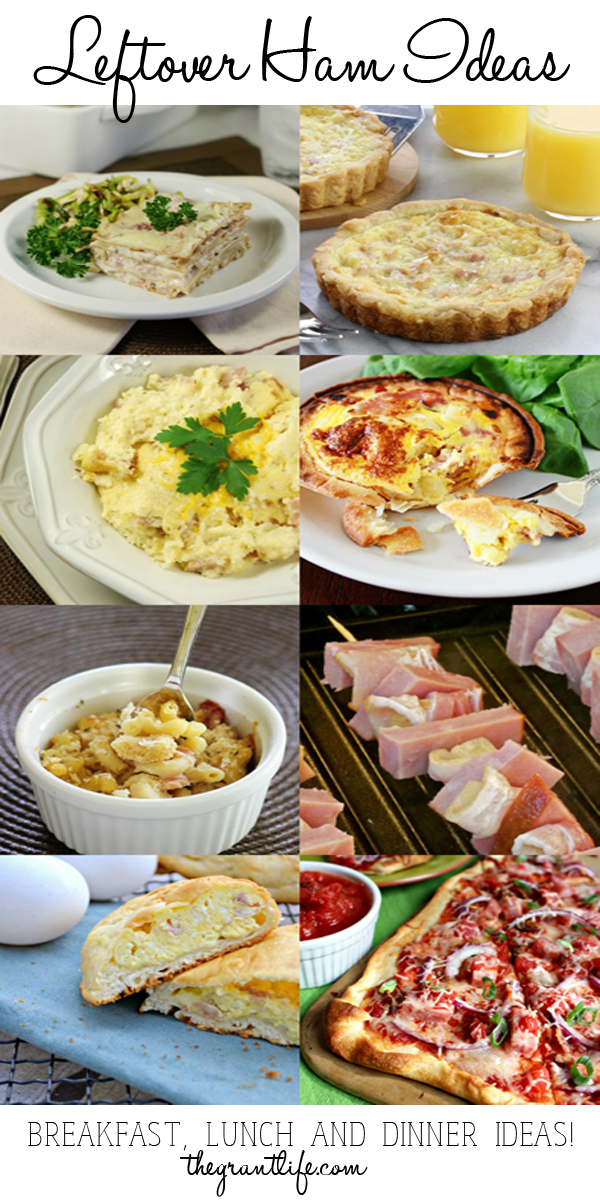 Loaded Ham Potato Salad
And these are some recipes that would work great with leftover ham as well! [They don't include ham in the recipe but you add it in for a delicious meal.]
And if you want more recipes, be sure to sign up for our emails!