One of the things that I really regret is not getting into gardening sooner. My grandma and great grandma were both avid gardeners and were a wealth of knowledge. Every now and then my mom will tell me "Your grandma did that" or "You should have seen grams gardens when we were younger." Last week after I had grabbed some fresh turnips from the farmer's market, my mom said "Turnips? Your grandma loved turnips!" Well, then grandma would have loved this turnip hash!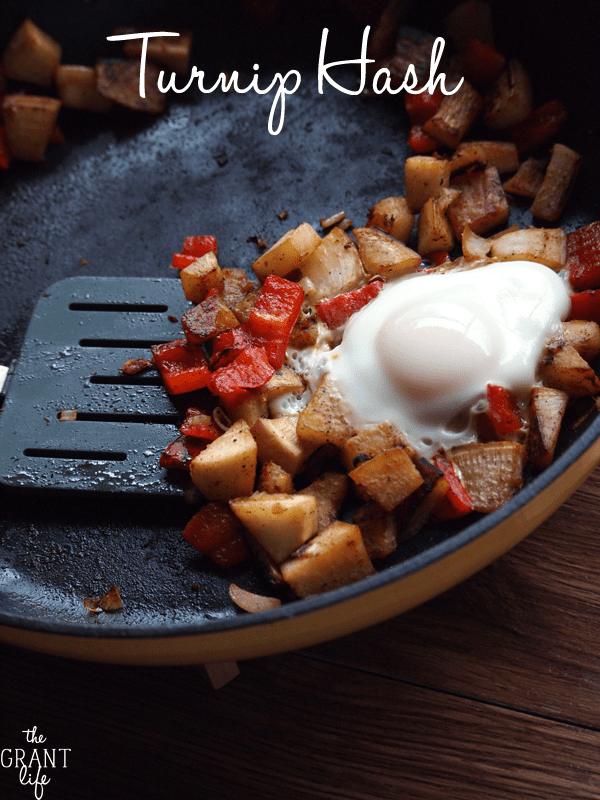 My grandma was my best friend when I was younger. We did everything together and I told my mom that I wanted to live with her forever. [Which makes me laugh because Ryley says the same thing to me now.] I think I spent almost every weekend over at her house. We would shop together, craft together and cook together. We spent a lot of time in the kitchen together.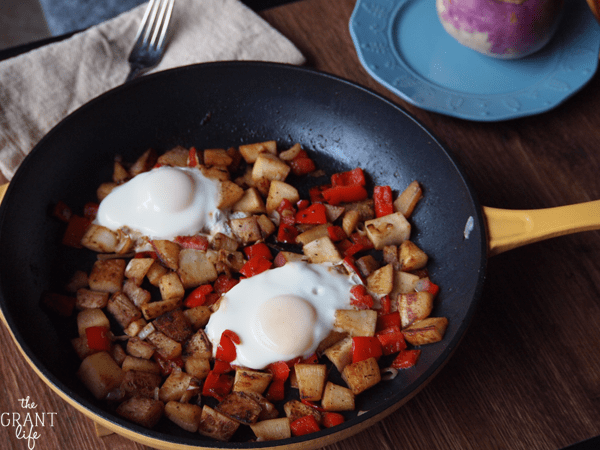 She had a beautiful wooden butchers block as an island in the middle of her kitchen. I would sit at the bar and chat with her while she cut up veggies and buzzed around the kitchen. Looking back, she always cooked with fresh vegetables. I remember leeks and bell peppers and tomatoes galore in her kitchen. I don't remember turnips but I was young. I probably thought they were just funny looking potatoes.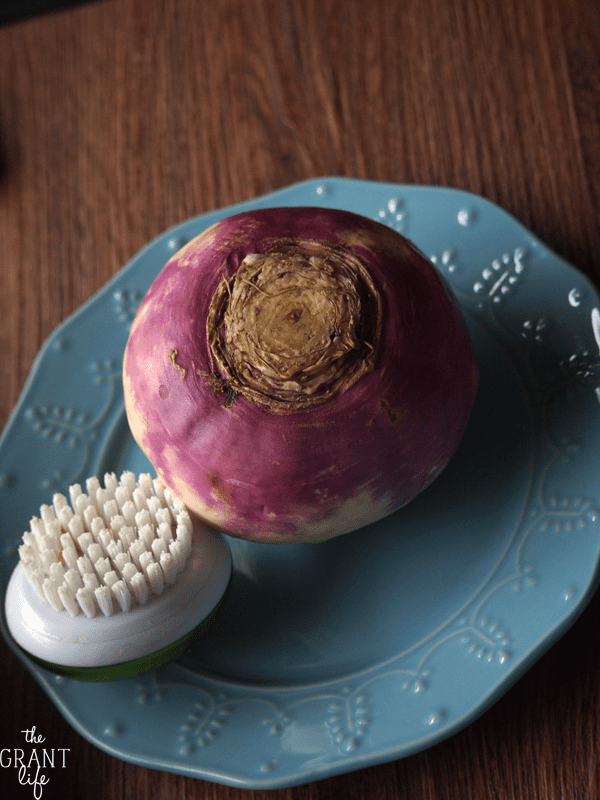 Turnips are neat little vegetables. [Most of the time they aren't little, but you know what I mean.] They are purple-ish on the outside and white on the inside. They are similar to potatoes but a little tougher. My knife got stuck when I first tried to cut the ones I brought home. But I figured them out and man, am I glad I did! They are delicious! Plus they are great for heart, digestive, and bone health. [And high in fiber!] Just make sure to scrub them with a good vegetable brush, they can get kinda slimey.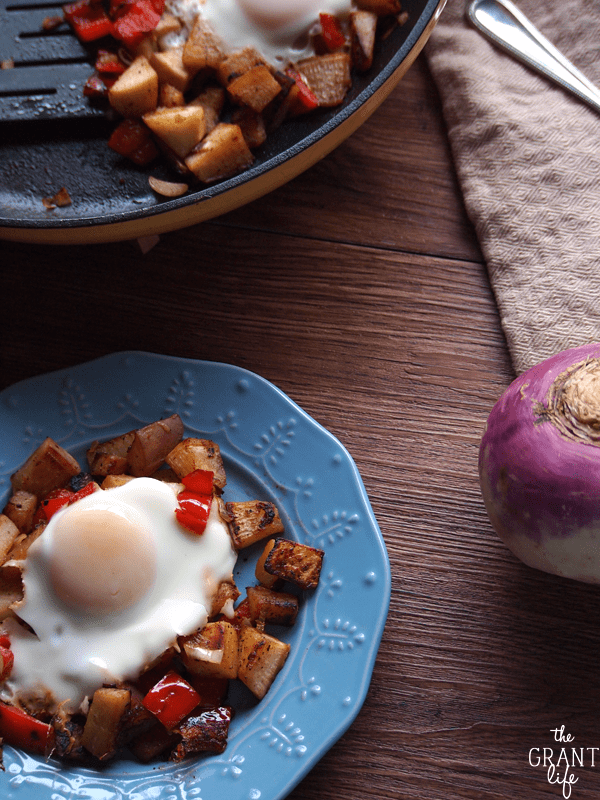 I think I have made this hash 4 times in the past 2 weeks. Its just so easy to whip up and it tastes great. I seriously have a new found love for turnips. My mom told me that grandma would make mashed turnips, so I'm going to try those next. It makes me smile to cook and enjoy the foods that she did. I only wish she were here to enjoy them with me!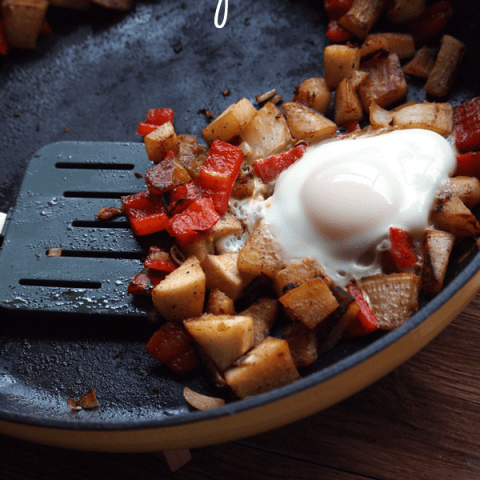 Turnip Hash
Ingredients
1 large turnip, diced
1 bell pepper, diced
1/2 onion, diced
2 tablespoons butter
2-3 eggs
spices to taste
Instructions
Melt your butter in a skillet.
Add your veggies and spices.
Saute your turnips, bell pepper and onion until soft and lightly browed.
Crack your eggs on top of the vegetables.
Cover, reduce heat and let cook until your eggs are the way you like them.
Serve up and enjoy!
Notes
Add your favorite fresh vegetables to this hash!
Nutrition Information:
Amount Per Serving:
Calories:

492
Cholesterol:

526mg
Sodium:

310mg
Carbohydrates:

25g
Fiber:

7g
Sugar:

15g
Protein:

19g
Want even more recipes? Be sure to check out: