How to Make a Blog Media Kit
Did yall enjoy the series on Pinterest for business? I hope you learned some fun new tips and tricks about the social media powerhouse! Another thing that I get a lot of questions on are blog media kits. I don't advertise it but I make them and I enjoy doing it! I get to mix design work with blog data. Fun, right? Media kits for bloggers are easy to make and a must have for any blog conference. They are a snapshot of your blog that you can pass out to brands and pr companies. I'm going to share with you what information you need and how you can make your own.
First, there is no right or wrong way to build your media kit. You can put as much or as little information on it as you like. I tell people that the minimum things to have on there are:
Blog logo
Picture of you
Blog stats
Social media stats
Demographic of your readers
Brands you've worked with
Small blurb about you/blog
Next, use some sort of editing program to put all your information together. A few tips on creating your media kit –
Use only two fonts, any more is distracting
Use the same picture that is on your blog/social media sites. It helps with recognition.
Use elements of your blog on your media kit. I like to take a blogs header and use it up top.
Be sure to update your media kit every so often.
Make it YOU!
That's really all there is to it. Here are a few examples of ones I've created.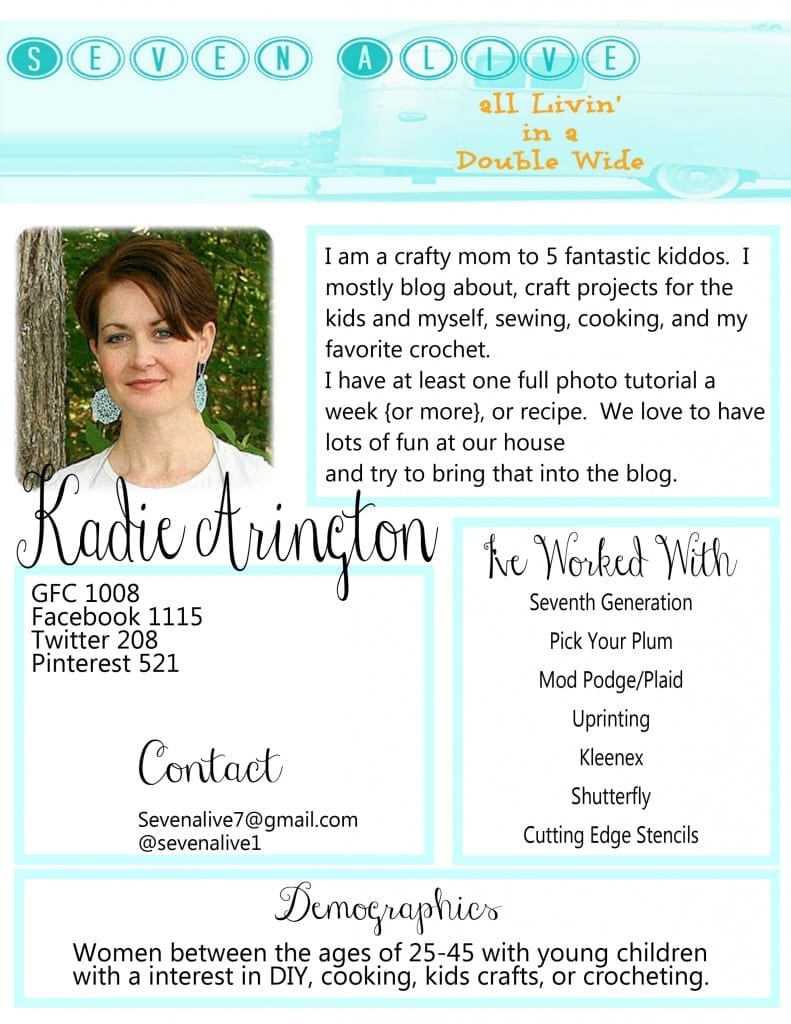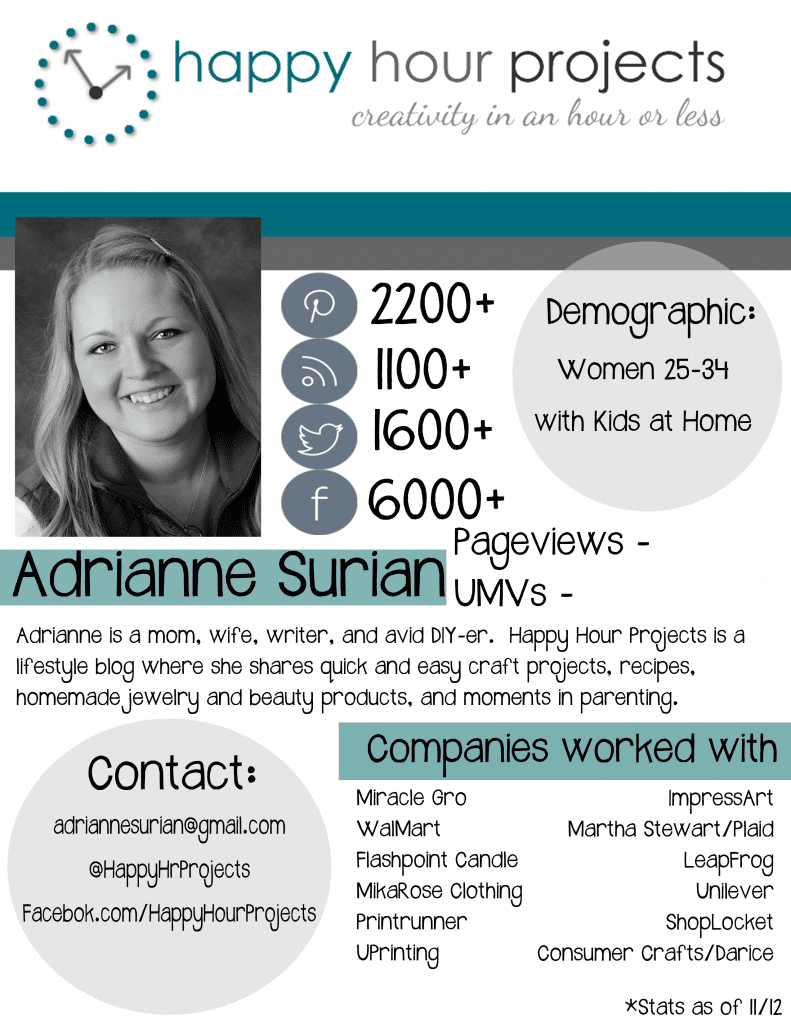 Adrianne from Happy Hour Projects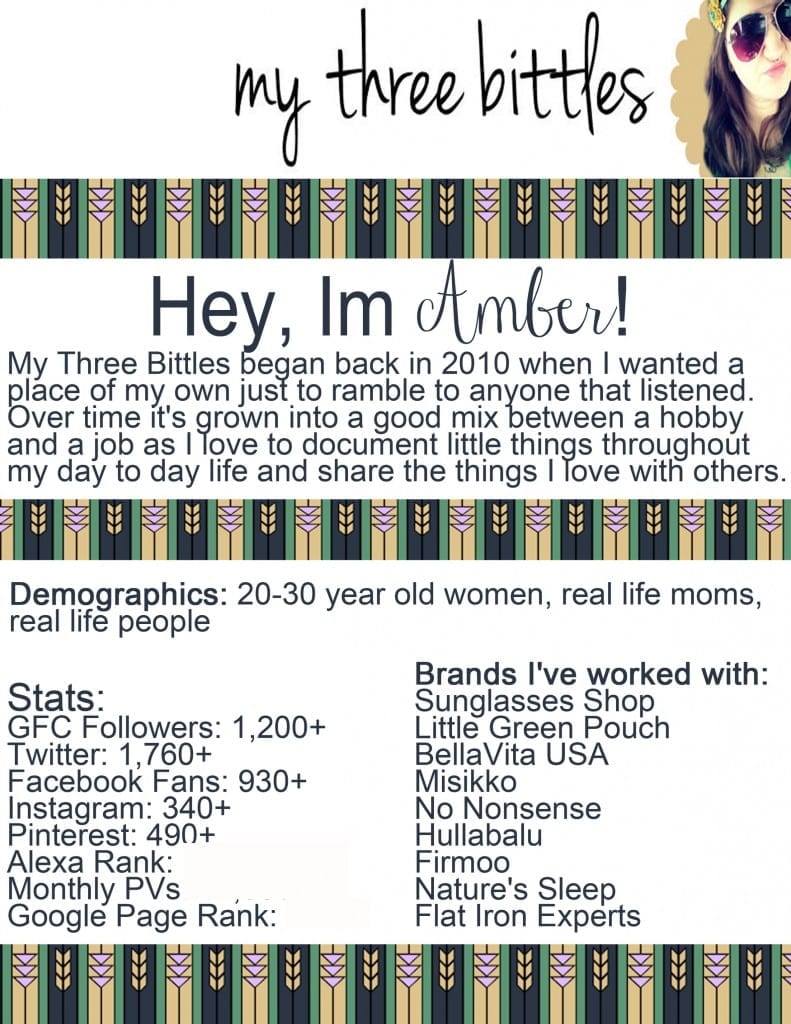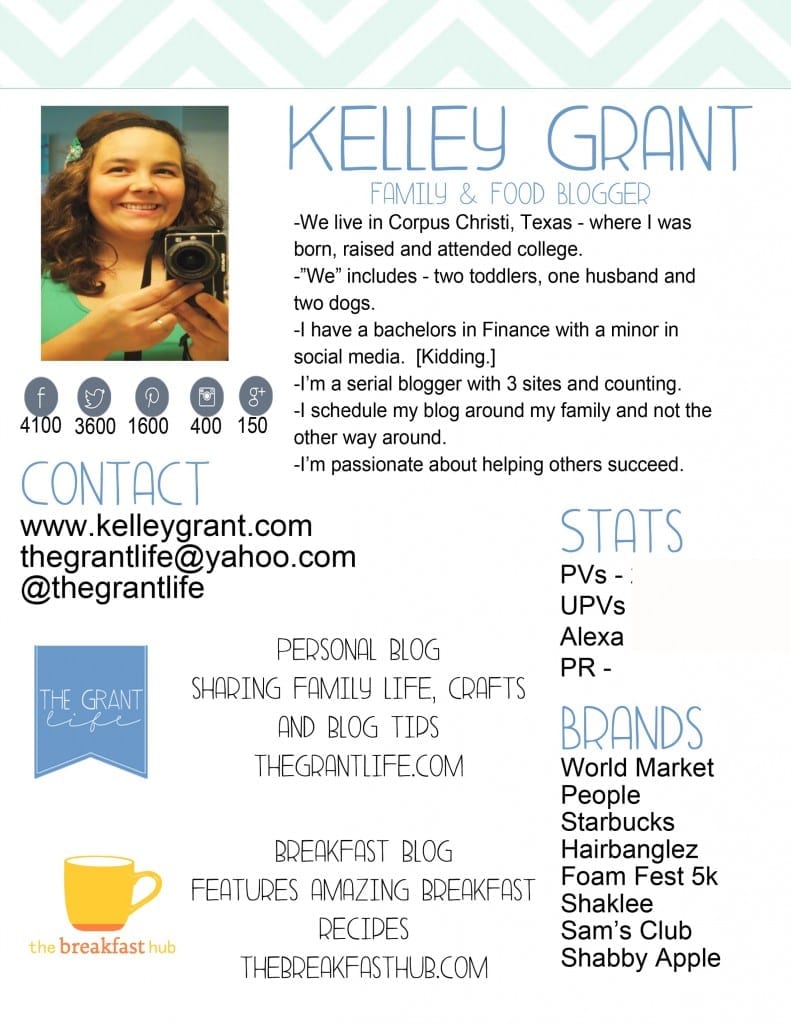 And mine.
Do you have a blog media kit?
Check out these other blogger tips and tricks!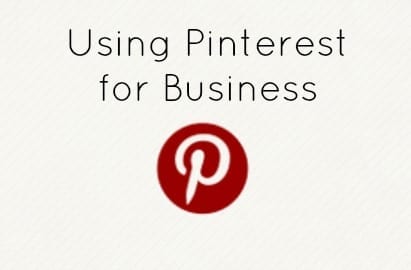 Love this post? Sign up for our daily newsletter to get more!