I have seriously loved sharing these Pinterest tutorials with yall!  I learned some new things in the process so I hope you have as well.  The past few weeks I've shared:
And today Im going to talk about gaining exposure on Pinterest by working together.  There are two ways to work together to gain followers, pins, and/or traffic.  And the great thing is – they are easy to do!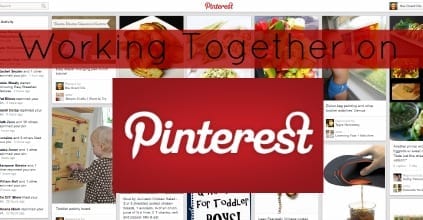 The first way to work together on Pinterest is to create a 'group board'.  When you create a new board you 'invite' your friends to pin to that specific board.  The board then shows up under every members boards.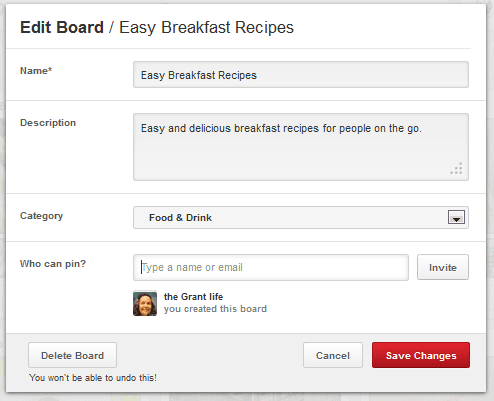 A great thing to do is set it up so that when people pin to your group board, everyone repins to their personal boards.  This would give you great exposure since that specific pin is being shared multiple times.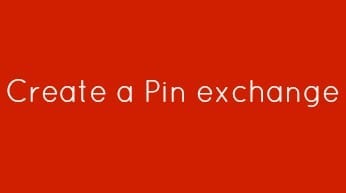 The second thing to do to increase your Pinterest traffic is to set up a Pinterest swap or exchange.  Find a group of friends, start a Facebook group or email chain and swap pins with each other.  If you have 10 people in your exchange then your post/product/service is getting pinned at least 10 times.
A bit of warning though – keep your brand in mind when doing pin exchanges.  If you dont feel comfortable pinning something or feel it will hurt your brand, don't do it.  A few pins are not worth ruining the brand image you have built.
Well, thats it.  Create a group board and start a Pin exchange.  These two things have helped grow my Pinterest traffic tremendously over the past few months.  I encourage everyone to use Pinterest not only for pleasure, but also to help grow your business!  If yall have any questions, please feel free to email me!  Ill give all the Pinterest help I can.
What is your favorite part about using Pinterest for business?