Hey yall! Have you enjoyed red, white and blue week so far? I have one more recipe to help kick off your Fourth of July celebration next week. And it might just be your new favorite! [I know its mine!] Remember the very berry moscato I shared yesterday? Well, I used those berries for this spiked strawberry shortcake!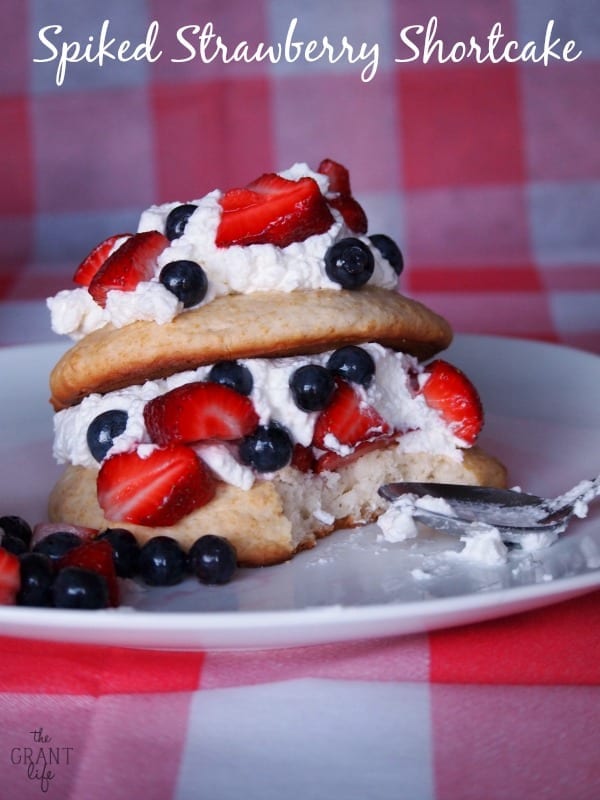 And of course this bad boy is super easy to make. Three of my favorite things – quick, easy and tasty. [Applied to food of course.] Ok, so to make your own spiked strawberry shortcake you will need:
Bisquick Mix [butter, milk according to the package for shortcakes]
Spiked Strawberries [taken from your very berry moscato]
Homemade whipped cream [Heavy whipping cream + sugar]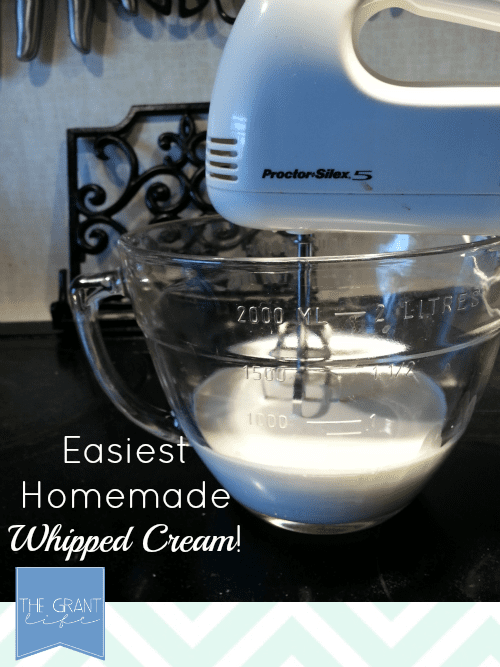 Make and bake your shortcake according to the package. Set them aside to cool.
Now one of the most important parts of shortcake is the whipped cream. You can make your own in less then 5 minutes and its so worth it! To make it – whip heavy whipping cream for about 2 minutes until it starts to form soft peaks. When it does add a little bit of sugar to taste. Mix it about 30 seconds more and try not to eat the entire bowl. [Its hard, I know.]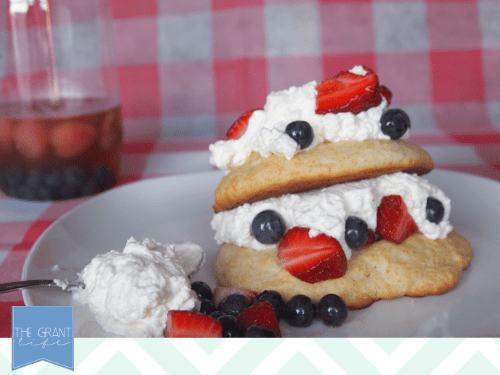 Take your strawberries from your moscato and layer then with the whipped cream and shortcake. Make sure to add a little of the juice [aka wine] to the shortcake. This would be the perfect Fourth of July dessert, in my opinion. It has everything you need: fruit, dairy, bread and booze. What's not to love?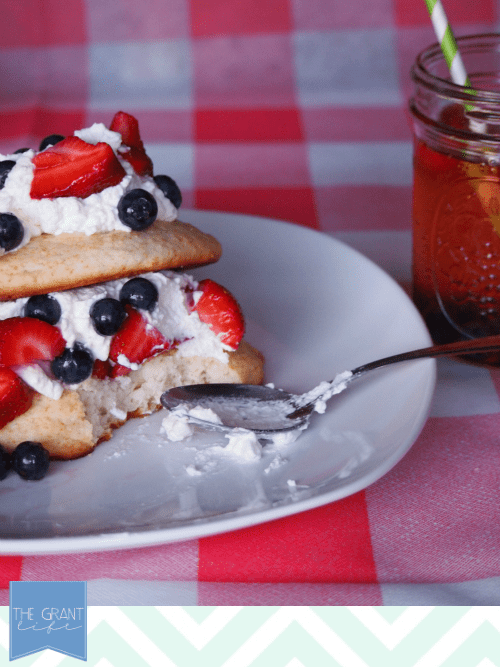 So you can have one of these 25 burgers from the grill with very berry moscato for dinner, followed by spiked strawberry shortcake for the adults and Fourth of July pudding pops for the kids. Throw in some sparklers and a bonfire and that sounds like a pretty perfect evening to me.
What do you have planned for the Fourth of July?