I love salad for two reasons – they are good for you and you can throw everything together in one bowl and call it a meal. Im a huge [HUGE!] fan of one bowl meals. The less dishes I have to do the happier I am. [And we all know that when momma is happy – everyone is happy.] I whipped up this fiesta ranch salad one afternoon and have been making it ever since. Its my official go to salad of the summer.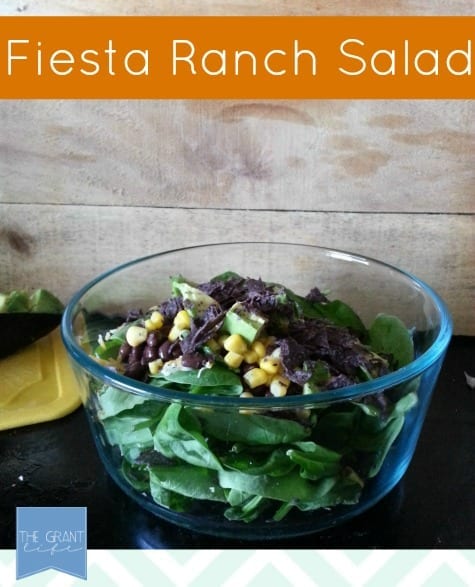 This salad is super easy to make and perfect for the summer. [No turning on your stove in the summer = perfect.] You just throw everything together and add some dressing. My dressing of choice is ranch, so that's why I called it a fiesta ranch salad. But it can easily be a fiesta thousand island salad or fiesta french salad. Its up to you!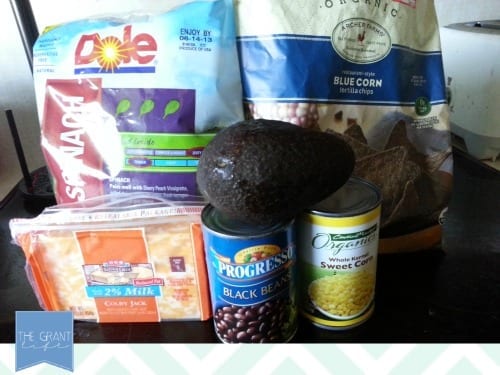 Toss everything above in a bowl and mix. Everything includes:
Spinach lettuce
Black beans
Corn
Avocado
Shredded cheese
Tortilla Chips
Of course I had to add avocado. I think every salad is better with avocado. Actually, I think anything is better with avocado. [But that's just me.]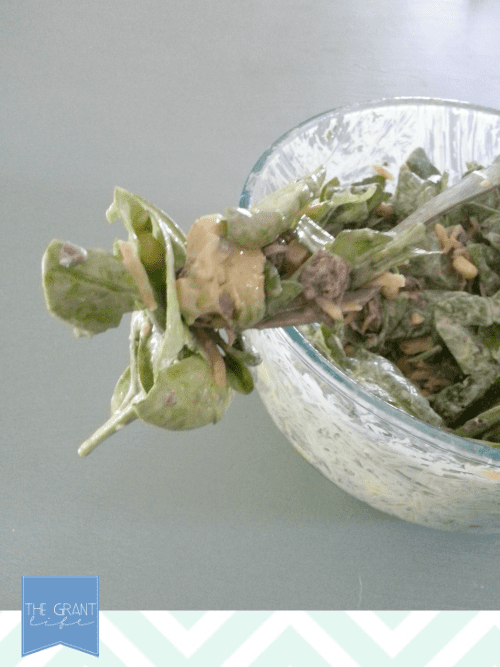 The final product is not so pretty once you mix it all up but it sure is tasty! I make a big bowl of the salad and dish it out into smaller bowls during the week. Add dressing and its a quick and easy meal. And tasty. And relatively good for you. Im not doctor but any salad with avocado in it is good for you.
What's your go to salad?