Yall, this has to be the single most awesome thing I have ever done to my house. I'm not going to lie – I'm not much of an 'interior decorator'. I purchase different pieces that are on sale and try to make them fit around my house. Sometimes I repurpose them, sometimes I just leave them and tell myself they look great. And then this one time I made DIY fridge mats for my refrigerator and totally redeemed myself. Come along, let me show you how you can make this easy homemade craft yourself!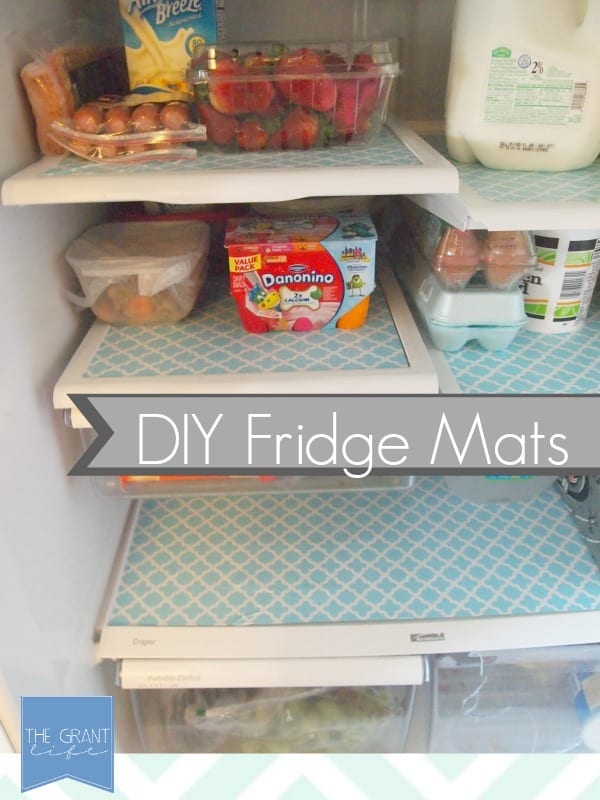 Two things happened to create this magic in my fridge – I found this amazing contact paper on sale [I'm seeing a theme here] and I saw these fridge mats on Pinterest. I saw the image on Pinterest and then later tracked down the post. She uses actual mats, which is super cool. I think I did mine the hard way, but thats the story of my life. [Amiright?]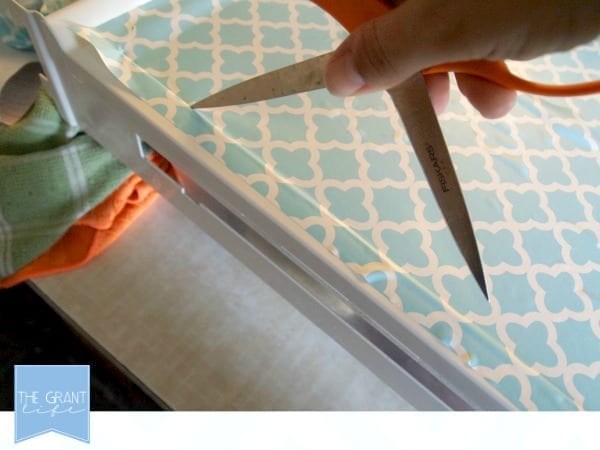 Another fun fact – while making these DIY fridge mats it was also the first time I hard core cleaned my fridge. Like pulled out the shelves and scrubbed them kind of clean. Which worked out well because they need to be clean before applying the contact paper. They also need to be warm and dry. So I pulled them out, scrubbed like there's no tomorrow, let them dry and then applied the contact paper. I overlapped it and then used scissors to cut off the excess.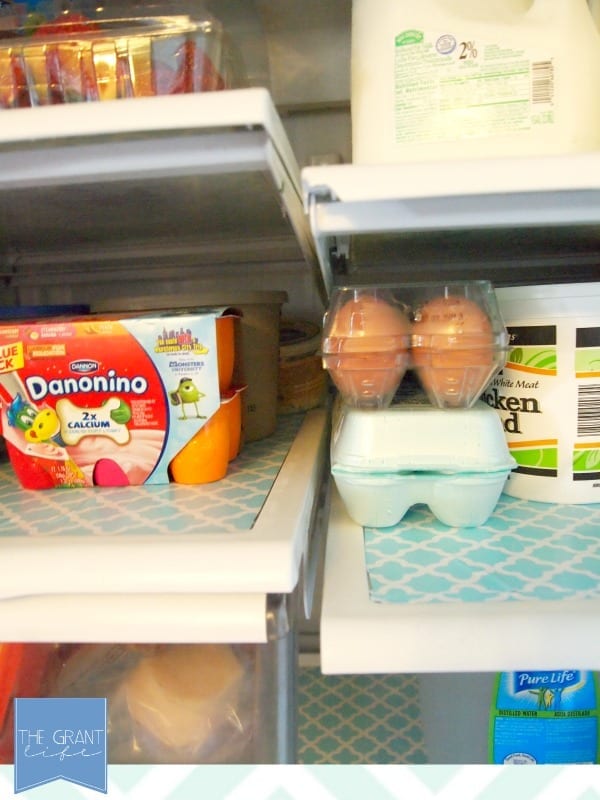 And then I put everything away nicely and attempted to take pictures. Just for the record, taking pictures of your fridge should be an Olympic sport. I had to hold open the door with my foot while pressing the light button to keep it from turning on with my hand. Oh and hold a camera and take a picture. Plus, Avery kept trying to shut me IN the fridge. So Im pretty excited with how the pictures turned out. And my fridge looks pretty awesome too.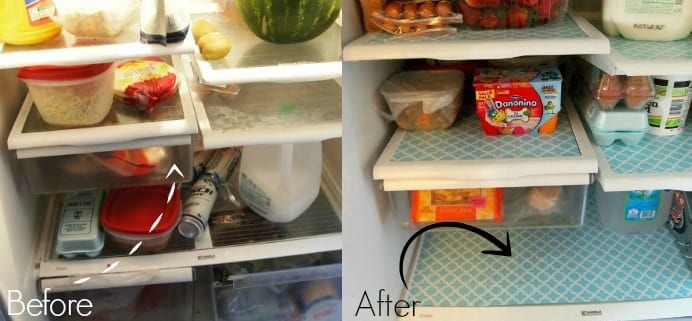 And just to show you how truly awesome they look – here is the before and the after. My fridge is so fresh and so clean [clean]. Plus its easier to clean now with the fridge mats. It also makes me happy when I open the fridge now. Its so bright and cheery and its officially my favorite decorating project I have completed to date.
Ok, I lied a little. These are some of my favorite projects too: