Two things happened to make today's natural living post a reality. First, I had been pining over these reusable "unpaper" towels on Etsy for awhile. [Here is an example.] I mean, how cute are those? After seeing them I knew I wanted to make something similar and put it on my never ending to do list. Then while I was cleaning the kids closet I came across a huge box of old baby linens. Burp rags, swaddlers, receiving blankets, regular blankets. You name it and it was in that box. And then a light bulb went off. [Bing!] Use them to make reusable "unpaper" towels!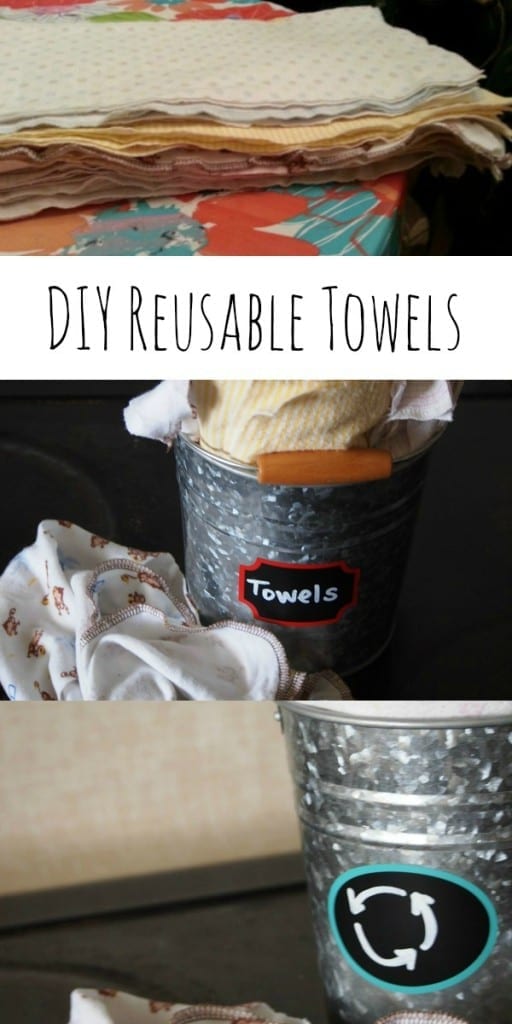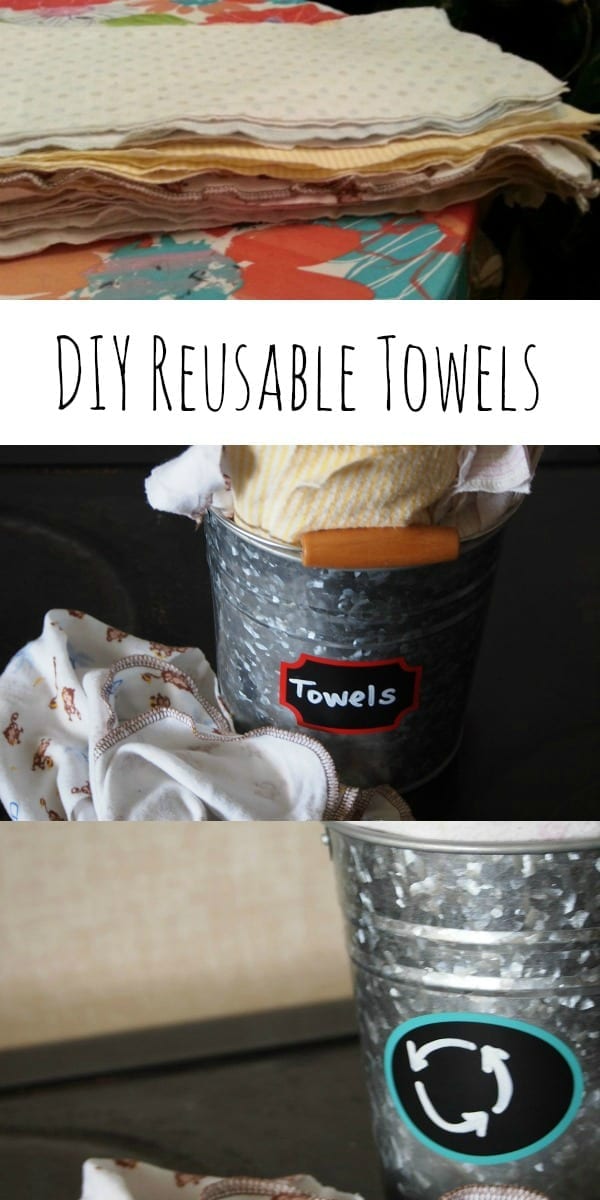 Are you ready for the tutorial on how to make these? The short version is – I cut them. The long version is I folded 5 receiving blankets into 8ths and cut them into strips. With my momma. Because she always helps me with my easy homemade crafts.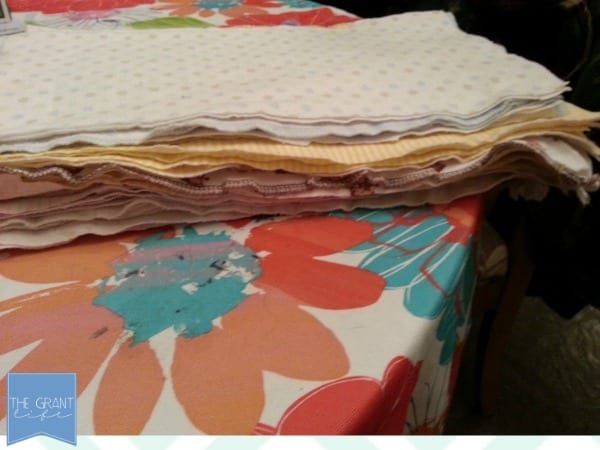 The cool thing was that the five blankets that I used made 40 reusable towels! The even cooler thing is that it didn't cost me anything to make them! I already had the receiving blankets and all I had to do was cut them into strips. [I still have more left over too.] I could have sewed the edges to stop the fraying but I didn't. I may put some no fray glue on them if they start to unravel a lot, but so far they are doing good.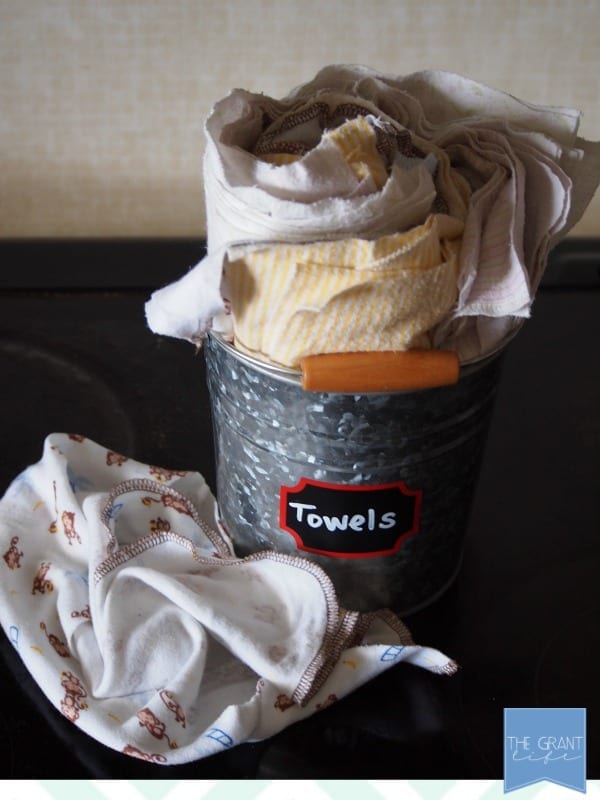 So now I had these DIY reusable towels and no place to put them. A quick trip to World Market [I love that place by the way] and they now have a cute little metal pail to sit in. I rolled them up and pulled the middle one out and they all followed suit. [Kind of how a bottle of Clorex wipes works.] I added two chalkboard labels from my craft supplies and viola! My own stash of reusable, eco friendly, and multi purpose unpaper towels. [They are cheaper and a whole lot cuter too!]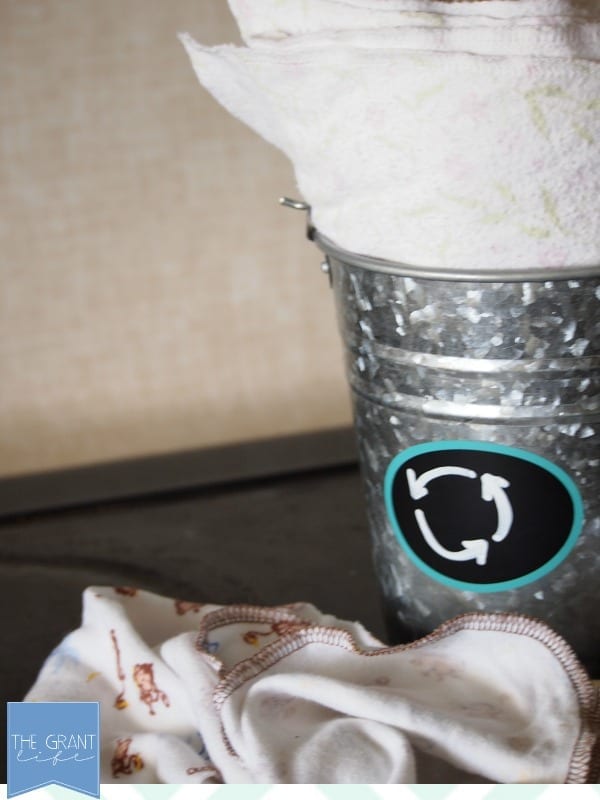 I've used these for so many things in the past few weeks too. I mean besides the normal cleaning up of toddler messes and such. I have another clever use for these I can't wait to share this week! Be sure to sign up for our email [down below] so you don't miss it! Oh and just for reference I used 4 Carter's receiving blankets [similar to these] and one no name brand [the monkies]. Also, this is the fray glue I mentioned earlier.
Check out these other great natural living posts:
And sign up for our emails!