The cutest little baby owl I ever did see!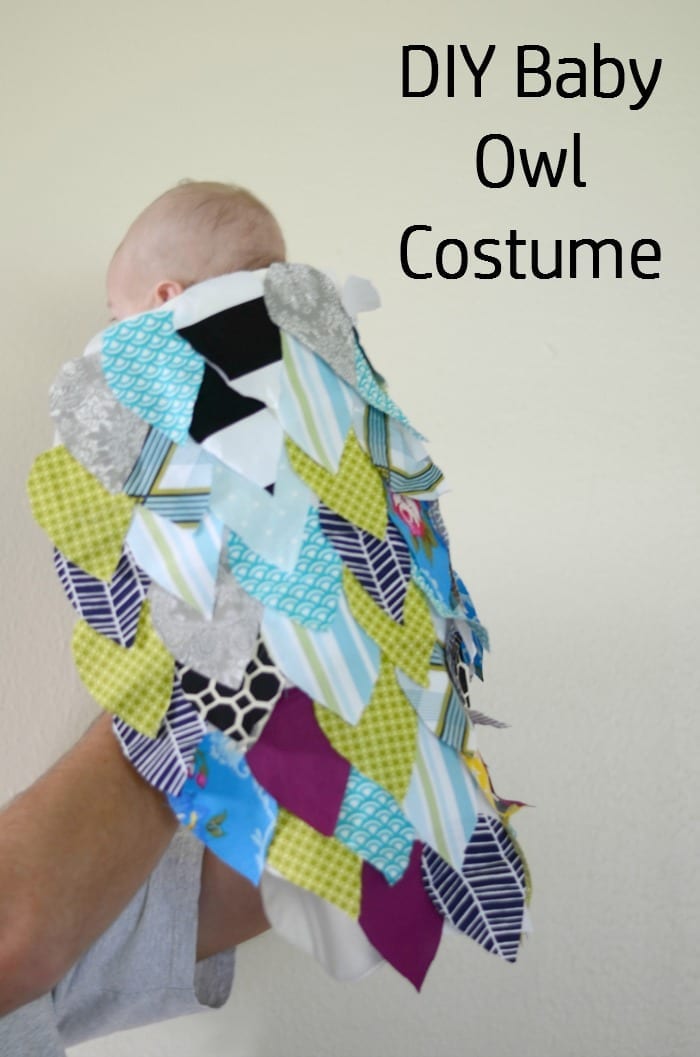 Hey yall! Oh.my.gosh! I am so so excited to share Ryder's first Halloween costume with yall! Two reasons. One. It's SO SUPER CUTE! Like I can't even handle it, kind of cute. (Yup. Totally dramatic. And totally true!) Two. It is so easy to make! I have step by step photos of how I made his and it took me, maybe an hour? It didn't take long. I was able to whip it up during naps one day.
The best part? It's customizable! You can make it for a bigger kid, you can use different fabrics, you can make it bigger or smaller. It's way easy and SO CUTE! (I realize I said that already but it's my third child's first homemade costume and I am a LITTLE excited!)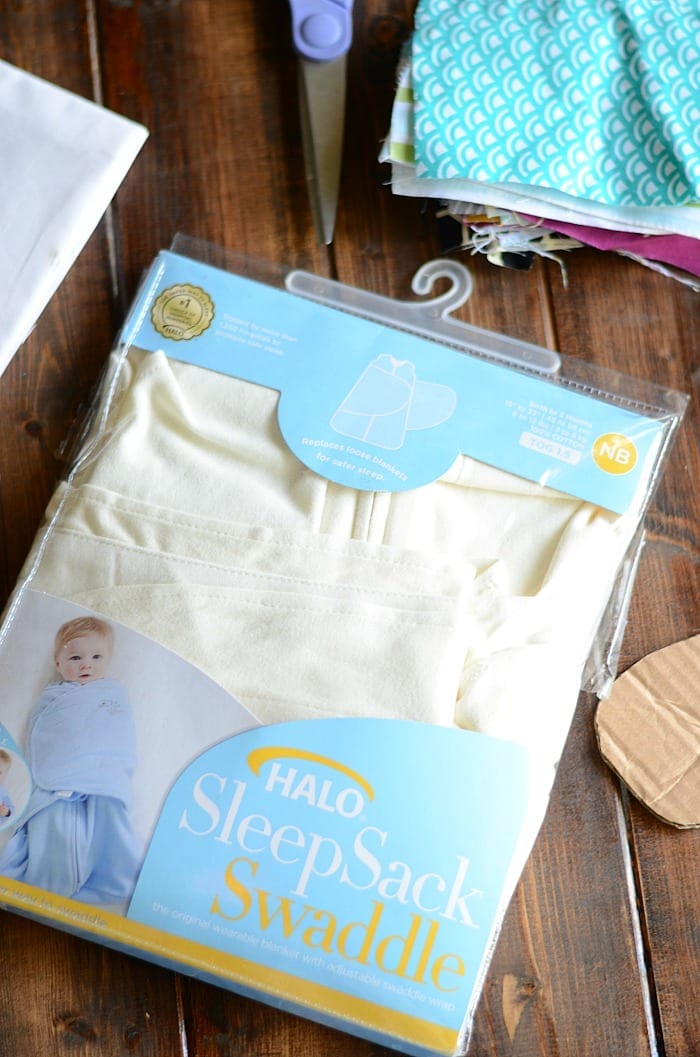 This post is sponsored by HALO too. They provided the SleepSack Swaddle that I used. Which was perfect for little man! To make your own owl costume for a baby you will need:
2 pieces of cardboard (see below)
fabric of choice – scraps work great!
scissors
hot glue gun + glue sticks
1 all white fat quarter (or color of choice)
If you are making for an older kid, you can use a long sleeve shirt, or sweat shirt. Everything else should work out fine. If you are using the SleepSack for your smaller child, just remember it's a costume for playing and should not be used to sleep in anymore.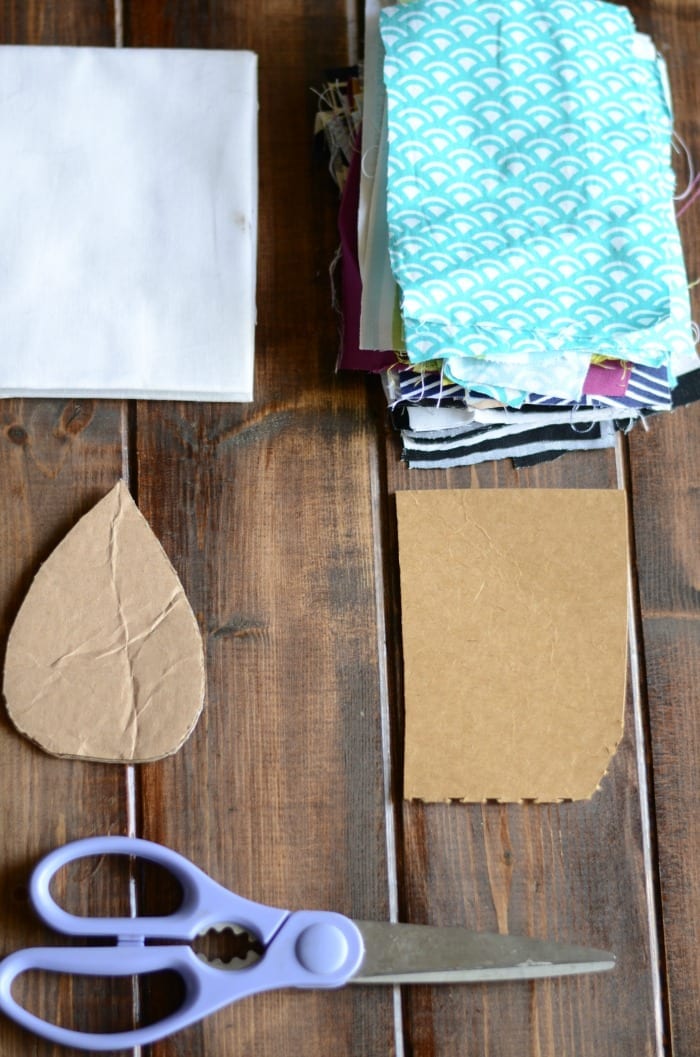 Using your cardboard cut out two templates. Make the feather first, which is a tear drop shape with a flat top. Take the feather template and place it over the second piece of cardboard. Cut out a rectangle big enough that the whole feather template fits inside.
Take your fabric and using the rectangle template cut out about 100 rectangles. I would guess it's about a yard of fabric, but I used scraps so I can't say for sure. Then using the feather template, cut out feathers from the rectangles you just made. It didn't trace them, I just used the template and cut around it each time. They weren't perfect but you can't tell once they are all placed on the fat quarter.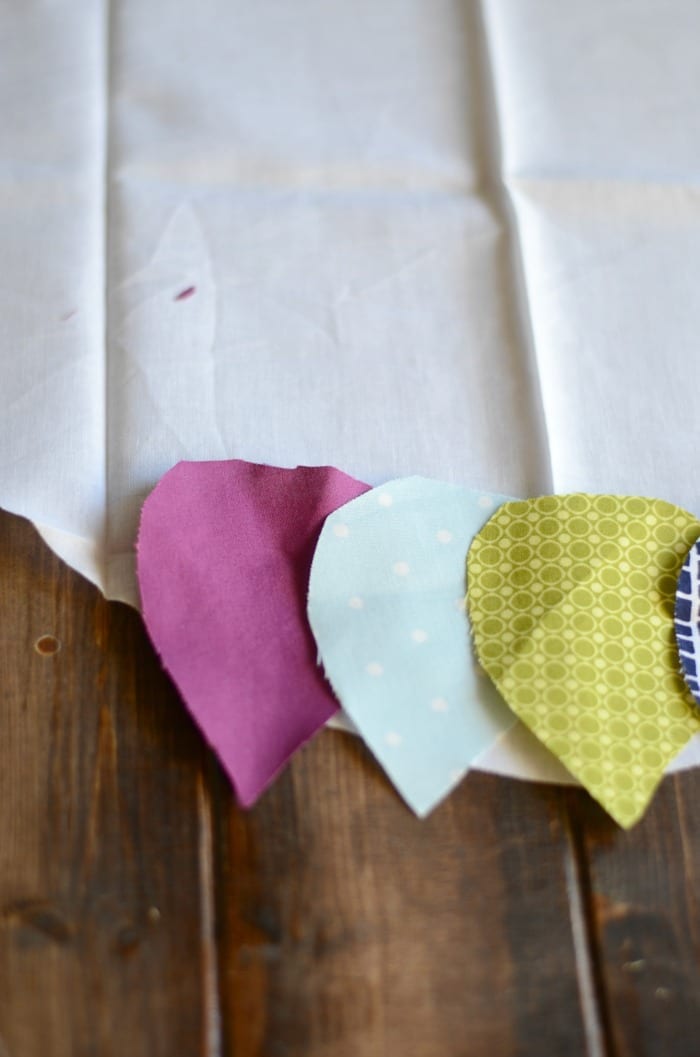 Take your white fat quarter and fold it in half – hot dog style. Cut your edges so they each have an arc. Make the top one bigger then bottom.
Then start placing your feathers on – starting at the bottom. Have them overlap each other slightly. Place a strip of hot gun under the top of each feather to secure it in place. Move onto the layer above and repeat making sure that it overlaps the top of the feathers below it. Repeat, repeat, repeat. Until done.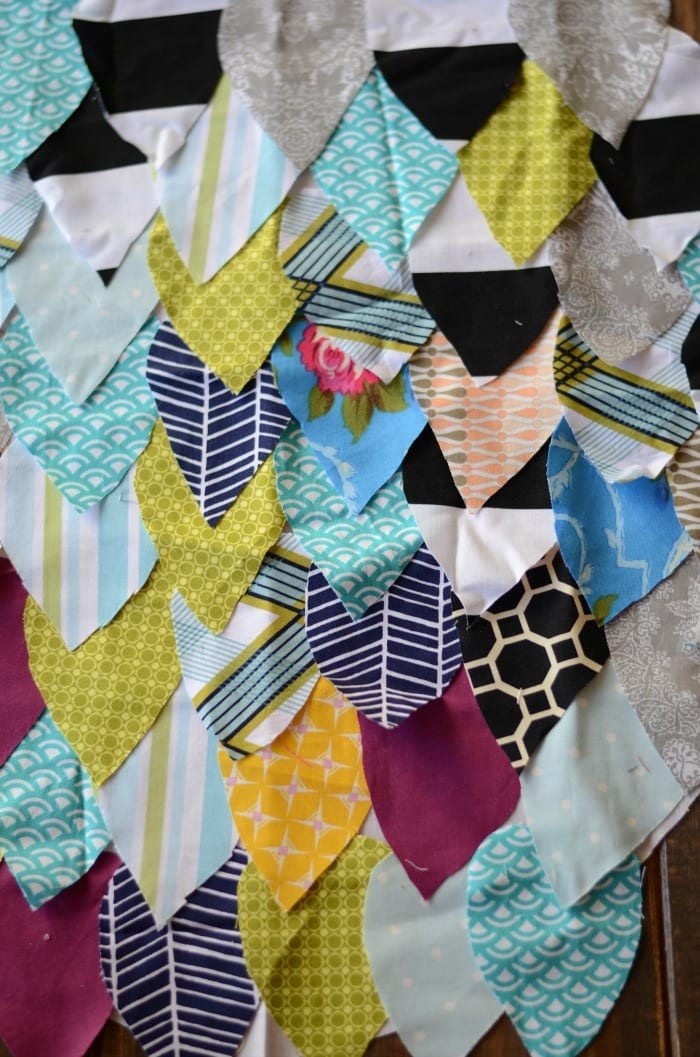 Take the top of your fat quarter that is now covered in feathers and glue it to the back of the SleepSack on top. Around the shoulders. It should look like one giant wing covered in feathers. Let dry and you are done!
Easy peasy super cute owl squeasy!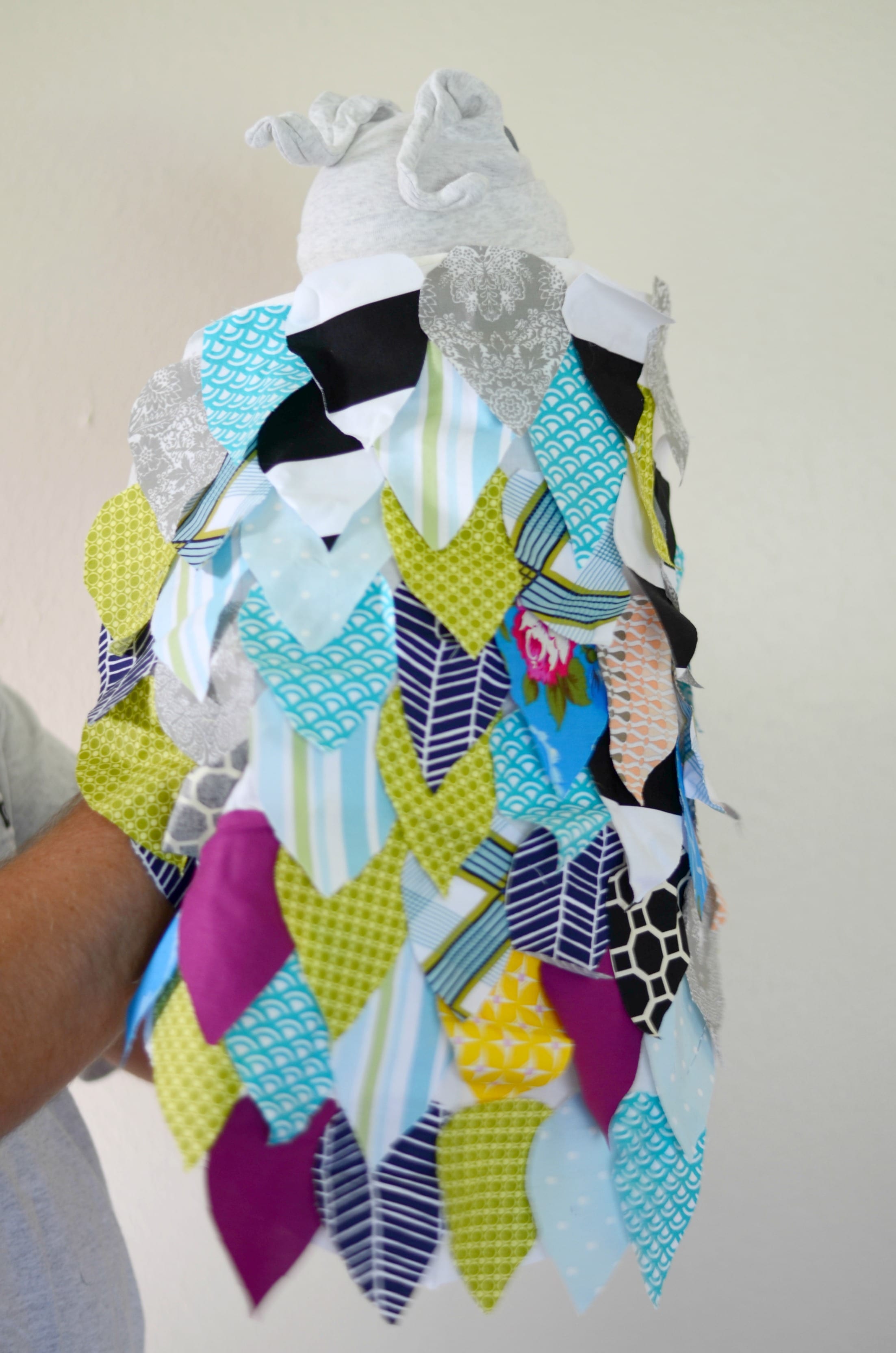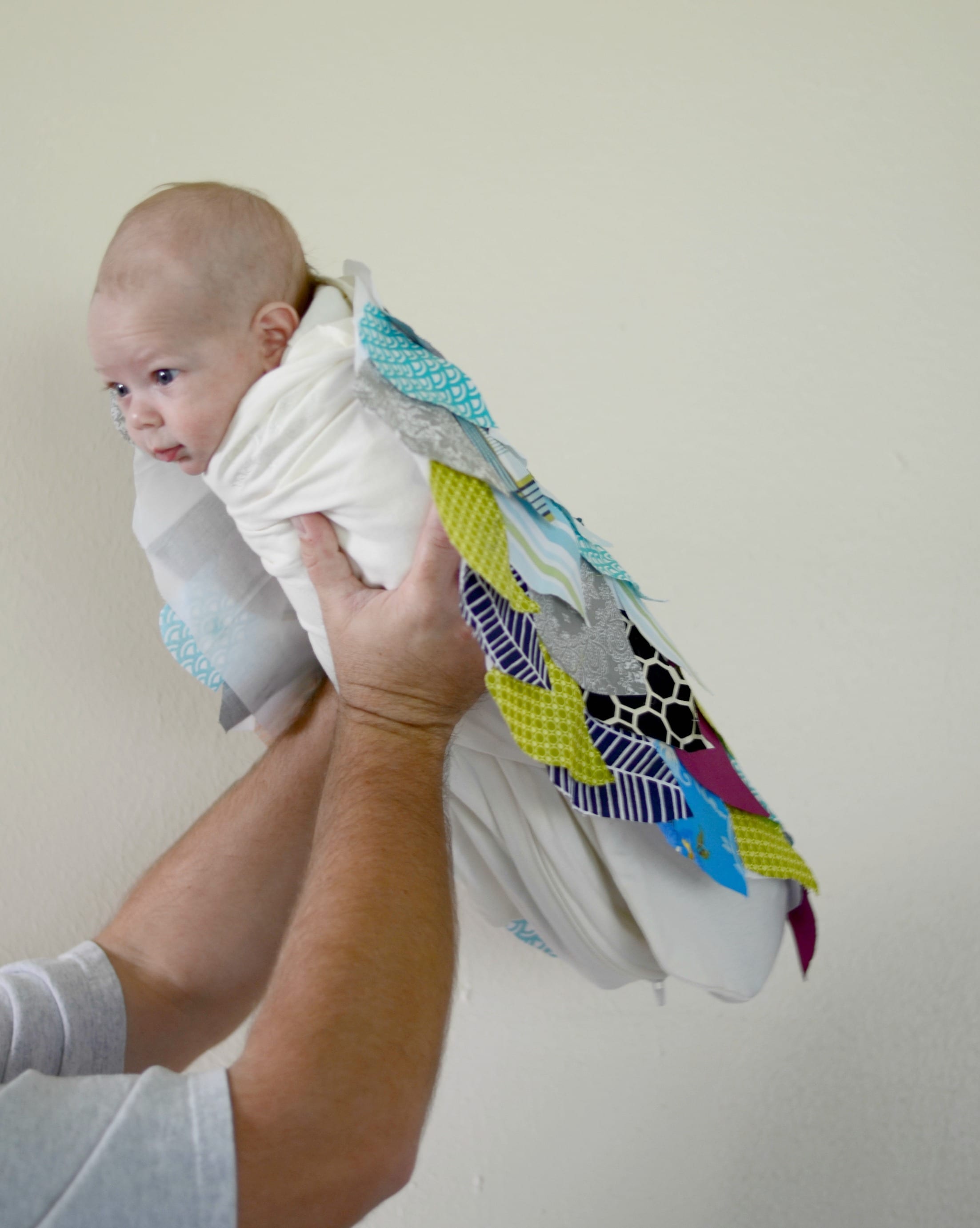 This post contains affiliate links for products that were used to create the costume.