Yesterday I shared some Easy Homemade Christmas Crafts and today I have one more to add to the list! Like most people I have joined the washi tape craze. I have a pretty big stash of it and I use it to craft often. Or sometimes the kids sneak a roll and run all around the house with it, unrolling it as they go. [True story.] So when I snagged a paper mache cone on sale, I knew I was going to use some of my washi tape to jazz it up. And the washi tape Christmas tree was created.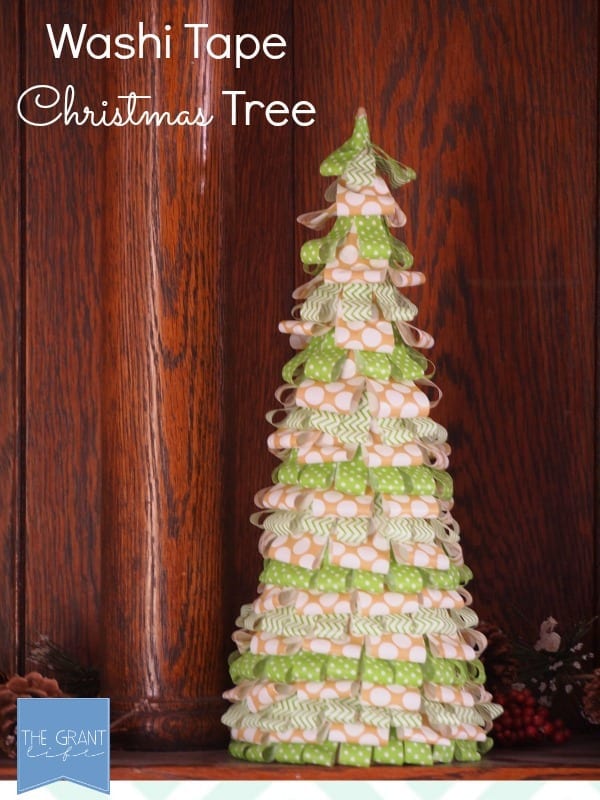 Isn't it cute?! I think its one of my favorite easy homemade craft projects to date. To make the tree I used 3 different patterns of washi tape and the paper mache cone. And a little patience. When I first started adding the tape on the bottom of the tree I thought it would take forever. I just kept adding and adding. Then after I told myself to stop being dramatic [Me? Never!] I realized that once the bottom is done the rest is kind of easy and quick. And sort of relaxing too.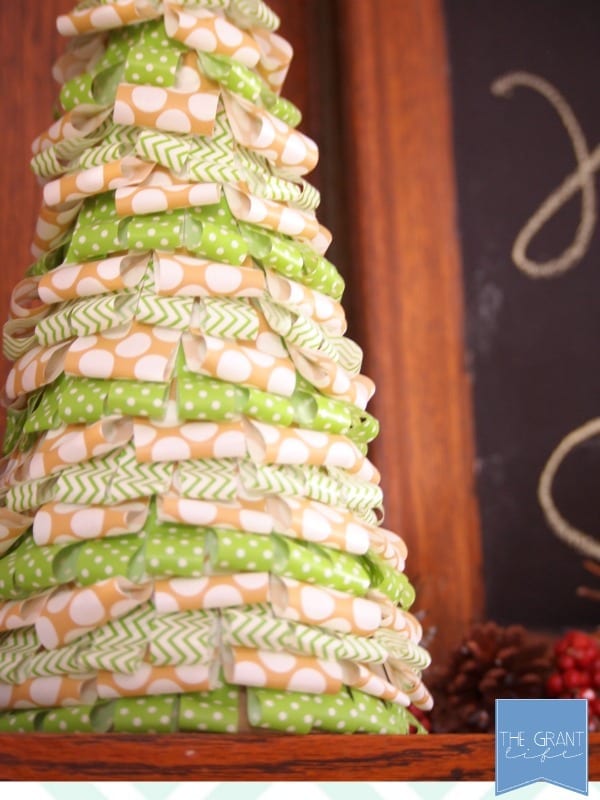 To make the "leaves" I would take a piece of washi tape and almost fold it over onto itself, but not quite. I left a small part of the tape exposed so that I could easily apply it to the cone. Also, don't press the tape completely together, the bubble part is what makes it so fluffy and cute. And my fingers are crossed that that makes sense because I didn't take pictures of the process. [Insert awkward smile here.]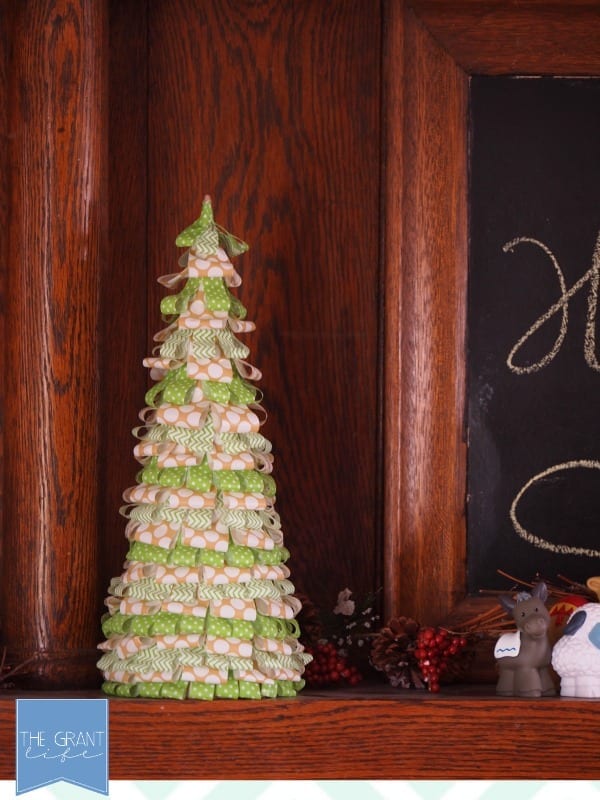 Im going to assume that it made complete sense and we are all on the same page. [Mm kay?] Look how pretty is came out! I alternated the colors and I think the green and gold go perfect together. Plus it looks super cute on my Christmas mantel. Oh you wanna see my whole mantel now? Well, ok!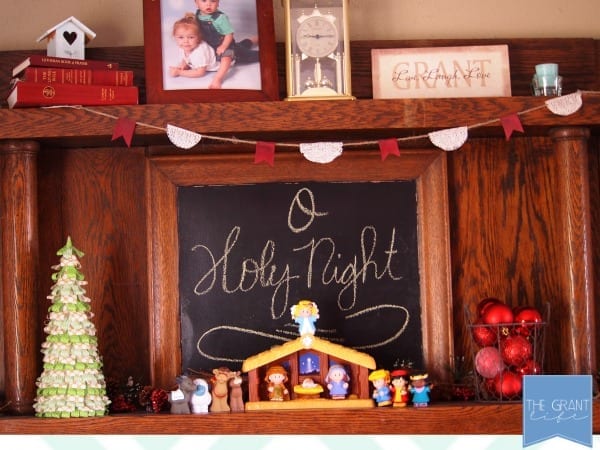 This is my simple [child friend] Christmas mantel complete with washi tape tree, Little People nativity and a basket of shatterproof ornaments. Plus my homemade chalkboard in the background and knick knacks up top. I think the washi tape Christmas tree is the perfect addition to our mantel. And its high enough that the kids haven't messed with it yet! [Mom win!]
Want more Christmas craft ideas?
Check out:
And sign up for our emails to have craft ideas delivered daily!