Growing up I was lucky enough to be able to help decorate two Christmas trees every year. Next to the presents, decorating the tree was my favorite thing to do as a kid. We would help with my grandmas tree first and then do ours at home. The one thing that I loved about both trees was all the beautiful homemade ornaments. My great grandma, grandma and my mom were [and are still!] the craftiest people I know. So when I make something that involves sewing, hot glue or ribbon I always think of them. These easy homemade craft mason jar lids reindeer ornaments had two of the three and are perfect for your kid friendly Christmas tree!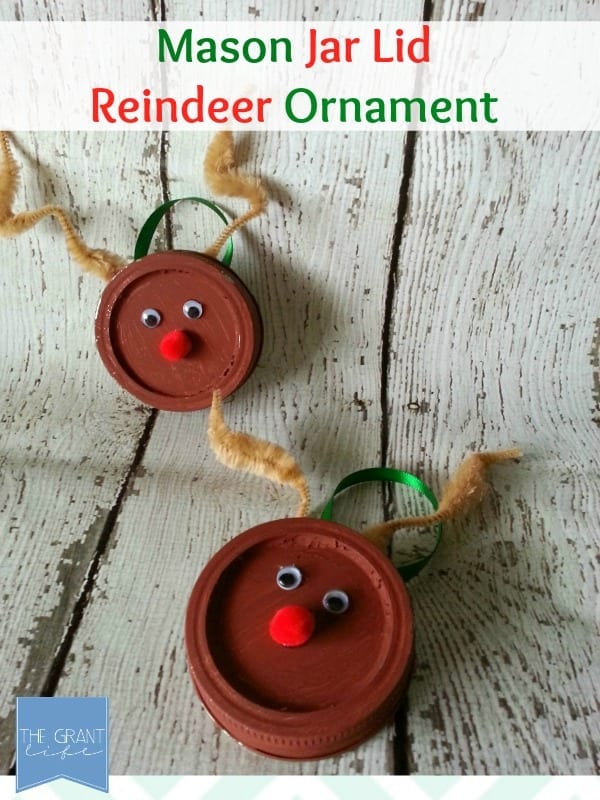 I loved making these mason jar lid ornaments because they were easy and they are shatterproof. When I walk through the Christmas aisles I marvel at all the shiny ornaments and how one day my tree with have pretty things that are breakable. As for now our tree is full of love and durable ornaments.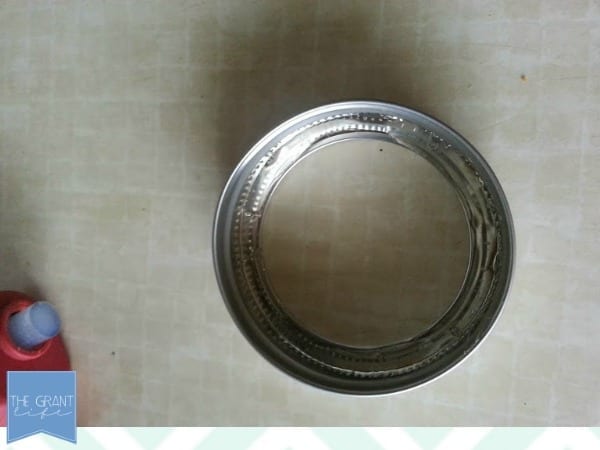 To make the ornaments, I first glued the two pieces of the lid together with hot glue. Some of the glue oozes through but once its dry its easy to peel off. Just because careful, hot glue on metal is extra hot! [My left middle finger can attest to that.]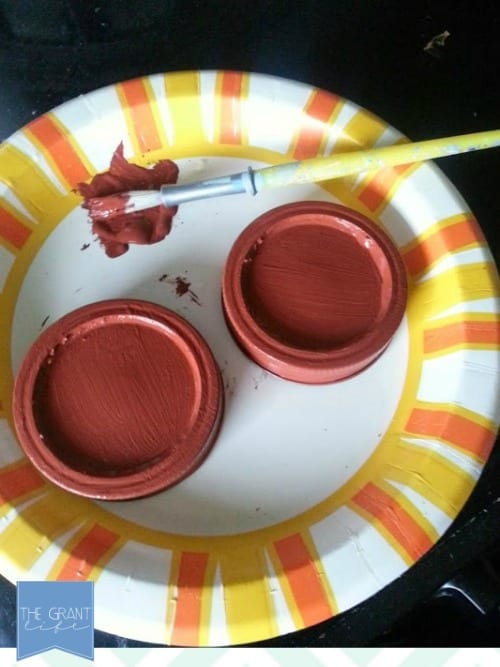 I then painted the mason jar lids brown and left them dry over night. I added the eyes, nose and antlers [chenille pipe cleaners] the next day with hot glue. A little green ribbon and these guys are Christmas tree ready. [If you have older kids, this would be a great craft to do together! My kiddos are still young so we avoid hot glue right now.]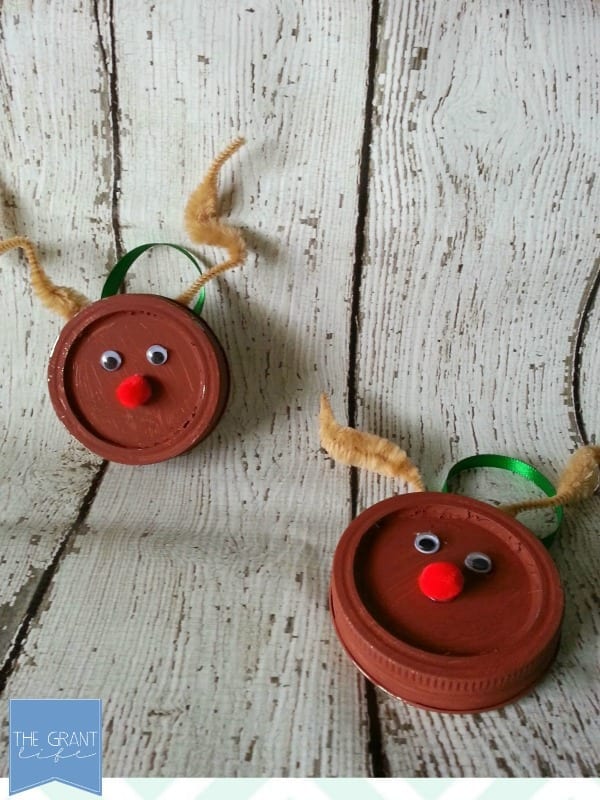 Ryley gave them her seal of approval – "Cool reindeer mom!". I can't wait to start the tradition of decorating two trees with her this year! This will be our first big tree, we haven't had the space before now. So we will decorate grandmas tree and then ours. And when that time comes, our reindeer will be glad they are made of metal and not glass.
Looking for more Christmas crafts? Check out:
Or sign up to have easy homemade crafts and gifts delivered to your mailbox!