Disclosure: This is a sponsored post for Imperial Sugar. All opinions are my own. To read my full disclosure policy, click here.
My kids love [LOVE] to do crafts together. They especially love when its a craft that they can complete mostly on their own. I think its great when they can do a craft on their own but I also love crafts that don't take twice as long to pick up as they did to make. [Just being honest!] When I was browsing through Imperial Sugar's thanksgiving kids craft section, I saw found the perfect craft. It was easy do, super cute and easy to clean up. Plus I had all the supplies and two eager crafters ready to go.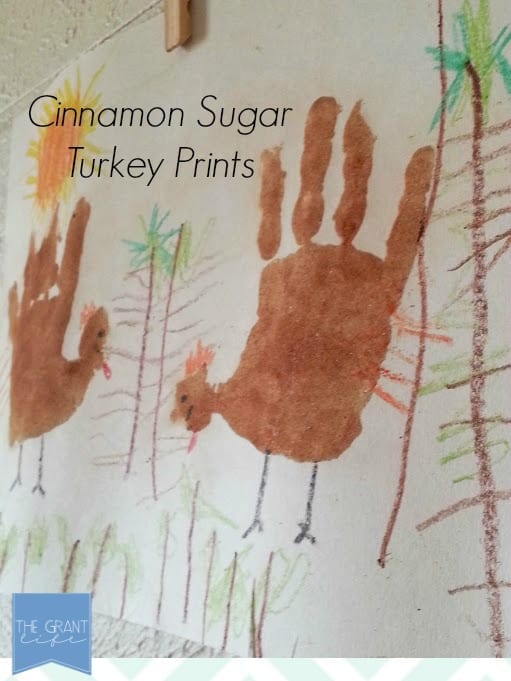 I'm just going to come out and say it – hand and foot print art is the cutest thing ever. I love seeing my wittle the kids hands were at one point. When I set out the supplies for this easy homemade craft (glue, imperial sugar cinnamon sugar shaker, construction paper and cinnamon sticks) both kids got really excited.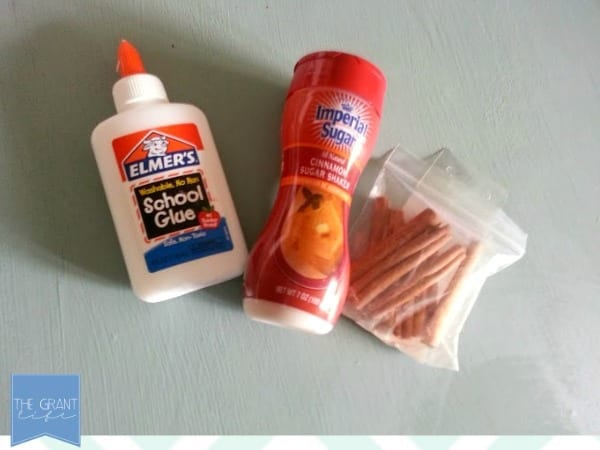 I applied a thin layer of glue to the kids hands and had them press down on the construction paper so they left a glue hand print. Then I let them use the cinnamon sugar shaker and cover the glue. We shook off the excess and let them dry. [And we did this in pajamas with crazy morning hair. See below.]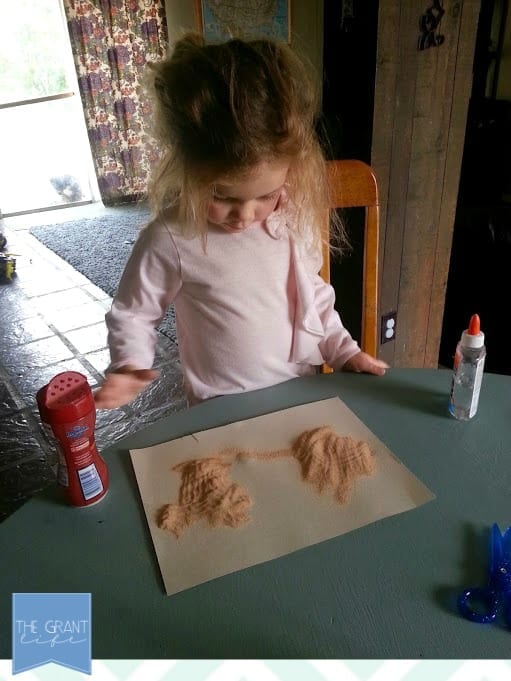 We let them dry and then decorated the turkeys. Ryley added a bunch of trees to her turkey-scape and Avery used stickers.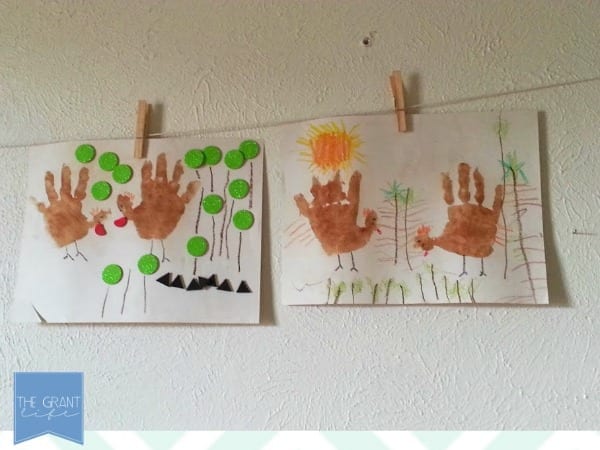 After staring at the turkeys for awhile and not being able to pinpoint why they looked.. different, I hung them up in the playroom and started to clean up. It wasn't until I saw another turkey craft that I realized what was wrong with ours – they didn't have any beaks! Waddles – check. Tail feathers – yup. Two turkey feet – double check. Beak? Nope! And what makes this so funny [to me at least] is the fact that when we were making the cinnamon sugar handprints we were talking about the parts of the turkey and the sounds they make. I guess you can't win them all.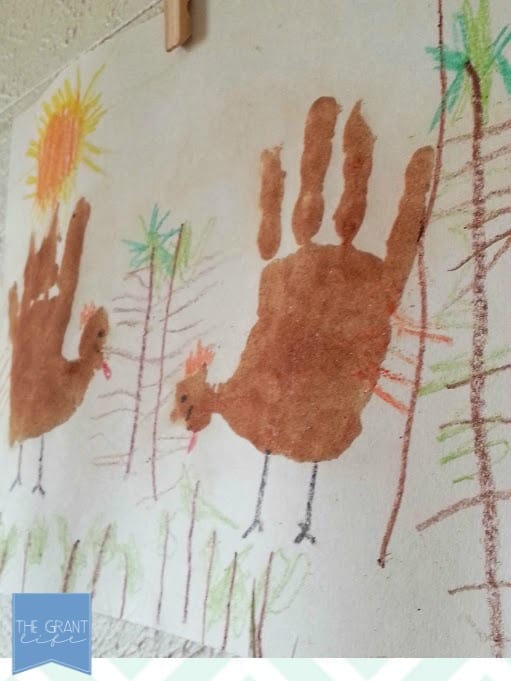 For now we will just admire our beak-less birds hanging in the playroom.
Also, Imperial Sugar has a pretty cool content going on right now. All you have to do is share a photo with them of a food or beverage you made using Imperial Sugar. There will be 20 winners and each will win a $50 gift card! [Ps.. as of now, there are only 24 entries! So JUMP TO IT! The odds are ever in your favor! (Yes, that was a Hunger Games reference. And yes, I double parenthesized.)] Enter the
Look What I Made
contest now!
Are you looking for more easy homemade crafts? Check out:
Want more recipes or crafts? Be sure to sign up for our newsletter!
Or follow us on Facebook!


style="display:inline-block;width:468px;height:60px"
data-ad-client="ca-pub-1907607063085327″
data-ad-slot="8564665682″>