My husband has started to rub off on me lately.  He is really into plants and birds and I have started to pick up a few things from him.  Its fun to watch the birds outside the window that hang out in our trees.  The kids and the cats love it too!  We created this diy bird feeders last week to attract some new bird friends and keep the old ones happy.  It was such a fun craft to do with the kids.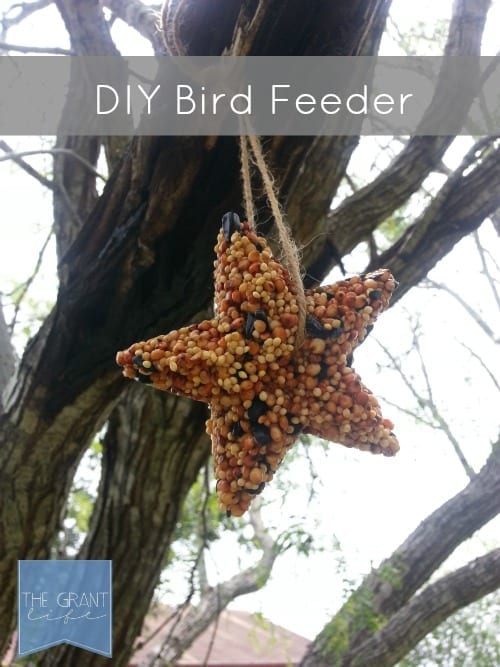 Oh, and they were super easy to make too!  All you need is:
Pectin or Unflavored Gelatin
Cookie Cutters
Twine
Straw or Stick
Cooking Spray
Foil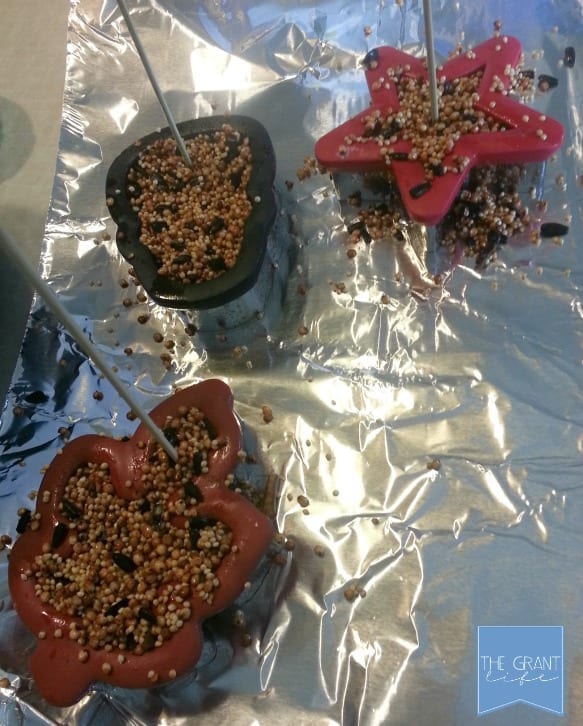 We made a big batch of them and used a bunch of different shapes.  [Yes, that is a skull shaped cookie cutter!  When they are on sale for 25 cents you just buy it.]
Combine your gelatin with boiling water according to the package you use.
Then add your birdseed.
Wait until it starts to clump together.
Spray your cookie cutters with cooking spray.
Put your cookie cutters on a piece of foil.
Smush your birdseed mixture into the cutter.
Add a straw or stick to the center to create a hole.
Wait until it hardens.  [We added ours to the freezer to speed up the process.]
Add your string and hang it outside.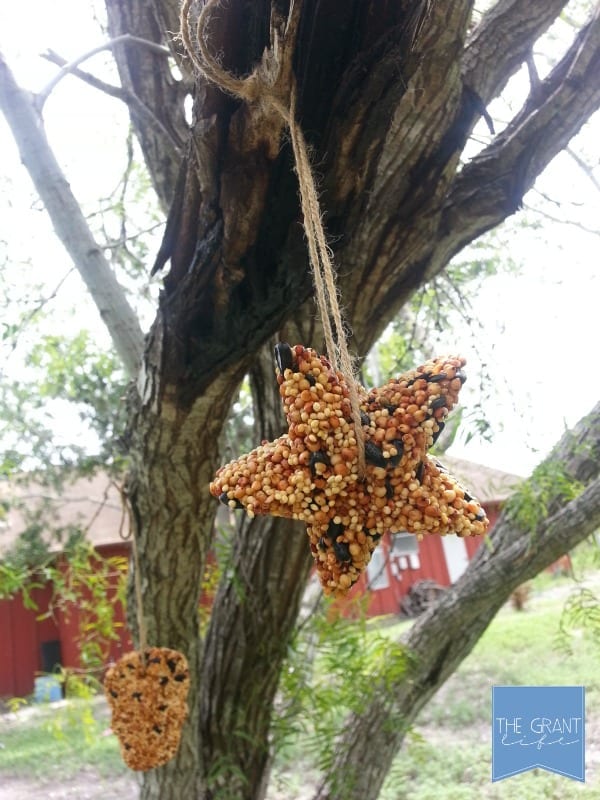 Enjoy your new bird feeder and the birds that come by to check it out!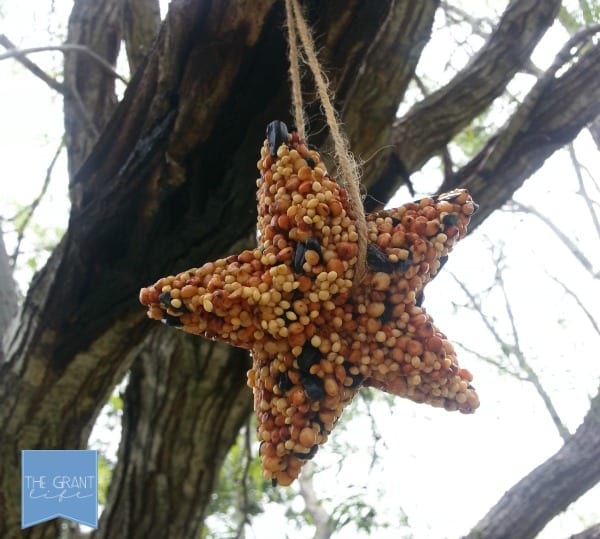 A fun and easy craft that will make even the birds happy!
You may have noticed the Summer Fun button on the side of the blog.  I am a camp counselor over at Summer Fun Camp 2013!  Its a group a bloggers that share crafty ideas to help keep your kids entertained and active during the summer.  Cool, right?  Kirsten from One Tough Mother put it all together and I was privileged to be part of the fun!  Plus, there is a fun giveaway from the Hair Bow Company this week!  [Its a win win, folks!]
a Rafflecopter giveaway

Michaela is a California girl living in Texas with her husband and nineteen month old daughter. She is a MSW student currently interning with a large, urban school district. Between interning, school work, and a ball of energytoddler, she tries to find a little time to sew and craft. You can find her exploits in crafting, sewing, cooking, and being a mom at coveredinmodpodge.blogspot.com.