Looking for something healthy but full of flavor to snack on? Try this homemade peach salsa!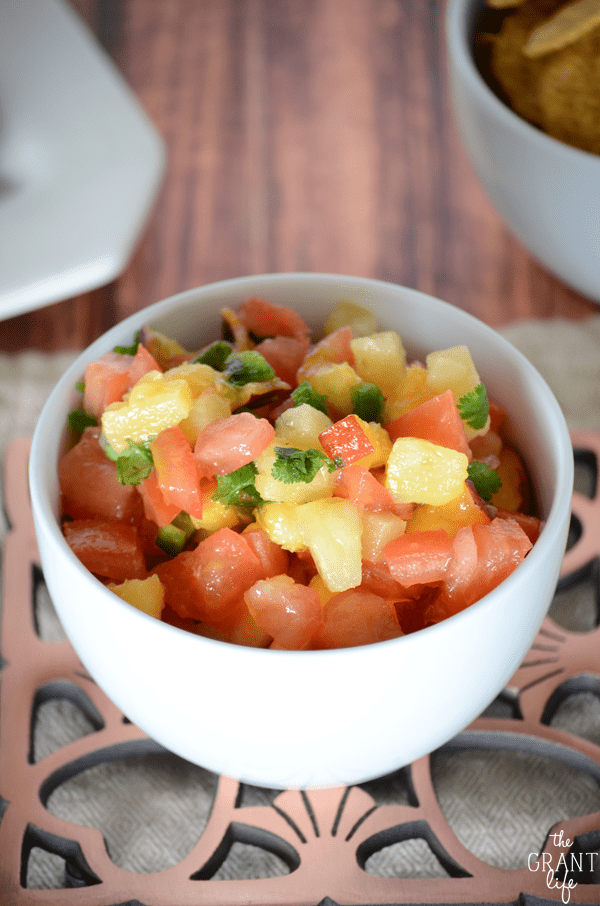 I just dropped the kids off for their first day at a new school. Just typing that makes me a little sad! I miss my monsters already. I didn't think I would be emotional about them going back to school since it's not their first rodeo. They were in a mother's day out program for 2 years before they started at this new school. We loved their old school and I credit them for teaching the kids soooo much.
Then we were moving to Austin and I had to pull them out of the mother's day out program. Then we didn't move to Austin, but their old school didn't have room for them anymore. Within a few weeks, both of the kids spots had been filled. So they have been home with me since the summer. And I honestly loved having them with me.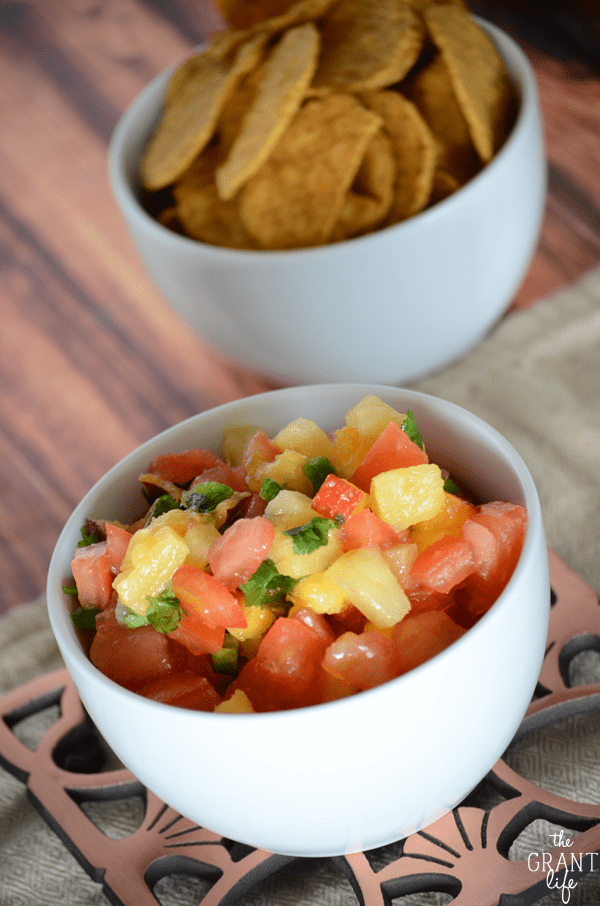 Ryley is going to be 5 in a month and then she starts kindergarten in September. We had already decided that we didn't want to send the kids to public school. Absolutely nothing about public school, it's just a decision we made for our family. But we are very limited on private school options down here. I even tossed around the idea of homeschooling, but Ryley wasn't really interested in that.
I asked her "Do you want to stay home with momma and do school here?" She told me "After I go to kindergarten." Well, ok. She's such a social little butterfly that she wants and needs to be around other kids. We went to the park yesterday and she followed around another little girl just saying "Hi, I'm Ryley." She just loves people. My sweet girl.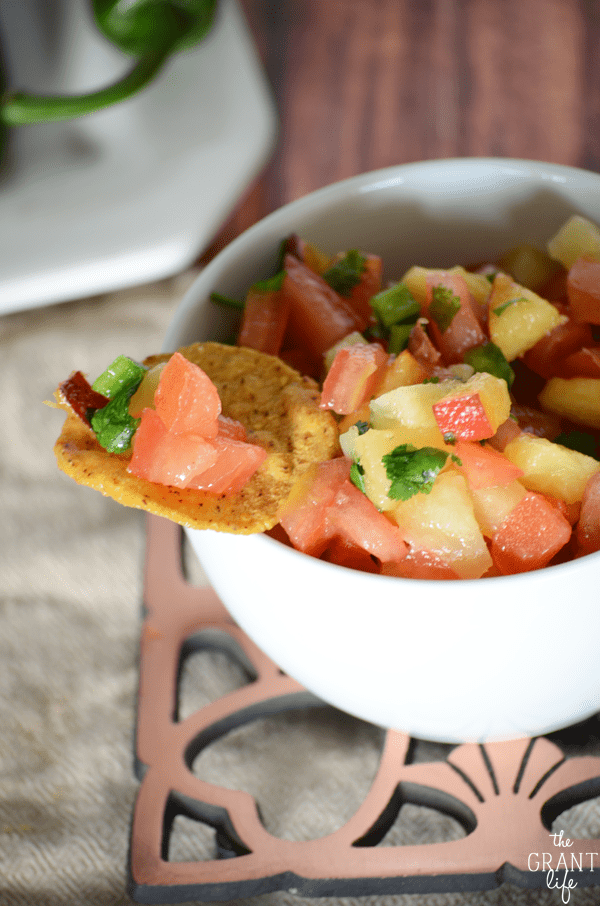 They will be able to go to kindergarten at the new school, so that's a huge blessing already. She will be able to be with her new friends for at least a year. From there, we will have to probably find another private school or maybe Ill home school. It's sort of up in the air right now what we will do at this point. I just ask the good Lord to guide me in making the best decision for our kids when it comes to school. Oh and patience. I ask him for patience a lot too.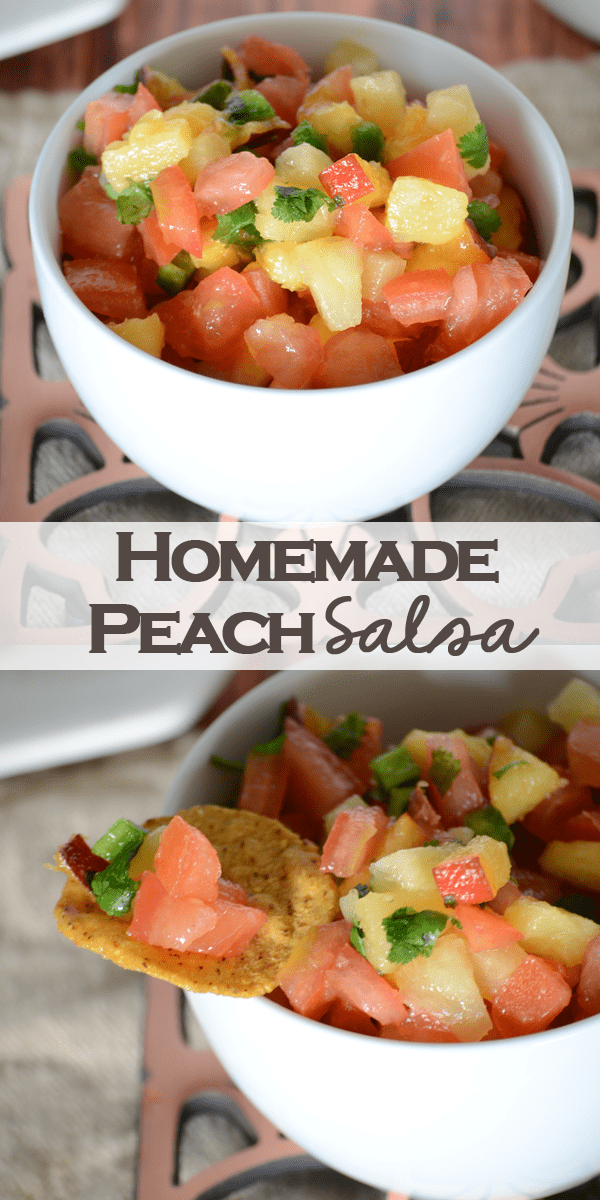 I knew Ryley would do well when I dropped her off. She met her new teacher and was just so excited she could hardly contain herself. She was trying to play it cool though and just stood in line and smiled with her hands in front of her. I was a little worried about Avery because he kept telling me he didn't want to go to school. Over and over he kept saying it. I finally told him that he has at least 15 more years of school so he needs to get use to the idea.
When I dropped him off at his class he sat down and I told him "Let me help you with your coat, buddy." He said "No, mom, I got this." Well, ok. You got this buddy. I'll see you after school. I'll just be here.. thinking about you until I can go pick you up.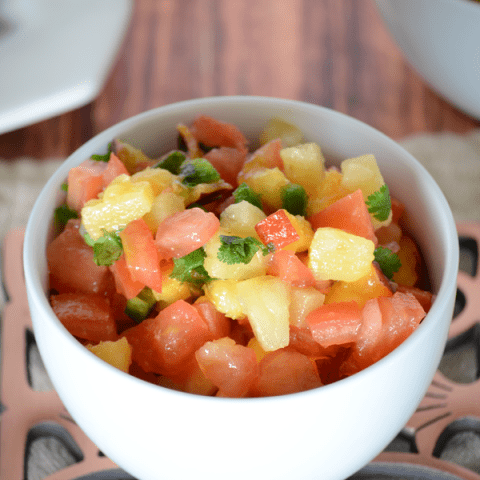 Peach Salsa
Ingredients
1 large tomato, diced
1 large peach, diced
1/2 onion, diced
1 jalapeno, de-seeded and diced
1 8 oz can on diced pineapple
1 handful of cilantro
juice of half a lime
Instructions
Combine the tomato, peach, pineapple, jalapeno and onion together.
Stir in the cilantro and add lime.
Enjoy!
Notes
Can be stored for up to 2 days in the fridge.
Nutrition Information:
Amount Per Serving:
Calories:

246
Sodium:

24mg
Carbohydrates:

61g
Fiber:

10g
Sugar:

45g
Protein:

6g
Like this recipe? Be sure to check out: