Hands down the easiest and most delicious way to cook a pot roast! This crock pot roast dinner is a family favorite.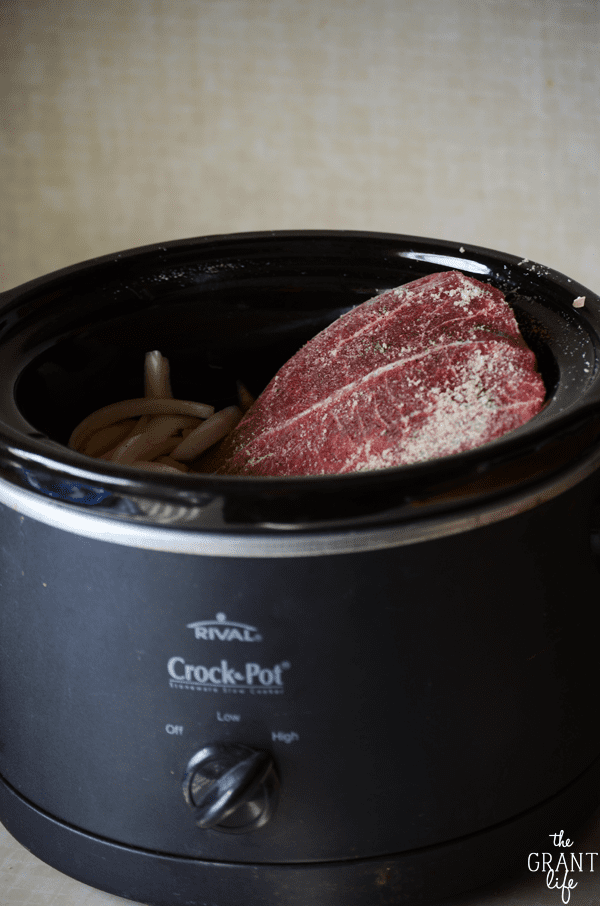 I made the executive decision that this month was going to be "No spend January". I saw it somewhere on Pinterest and thought that would be a good idea. We spend so much money during the holidays that it would be nice to give our savings account a chance to catch up. And we have the added expense of putting the kids in school now. Plus, I don't neeeeed anything. I just like to shop. I like to find deals and sales and clearance stuff. Stuff. I like stuff.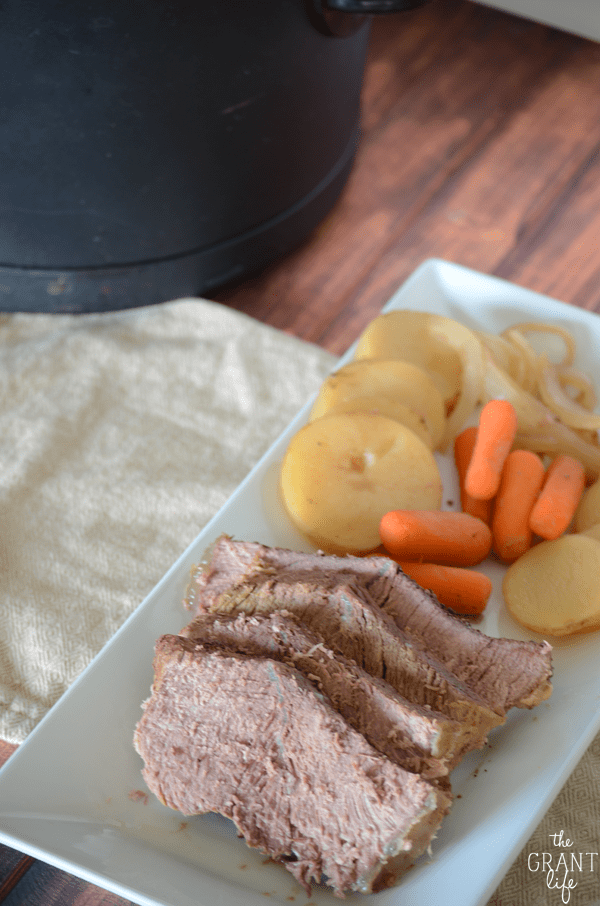 It's been two weeks and the only place I've shopped, besides the grocery store, was Old Navy. I haven't been to Target in forever. I think the Starbucks lady at Target might forget who I am.
But I went to Old Navy with my momma because they were having buy 2 get 1 free on their clearance. Hellllo. I had to go! I told Ryon where I was going and he said "I thought it was no spend January?"
Ugh. You're right. It is. Nothing for me sir, I'm just here to look.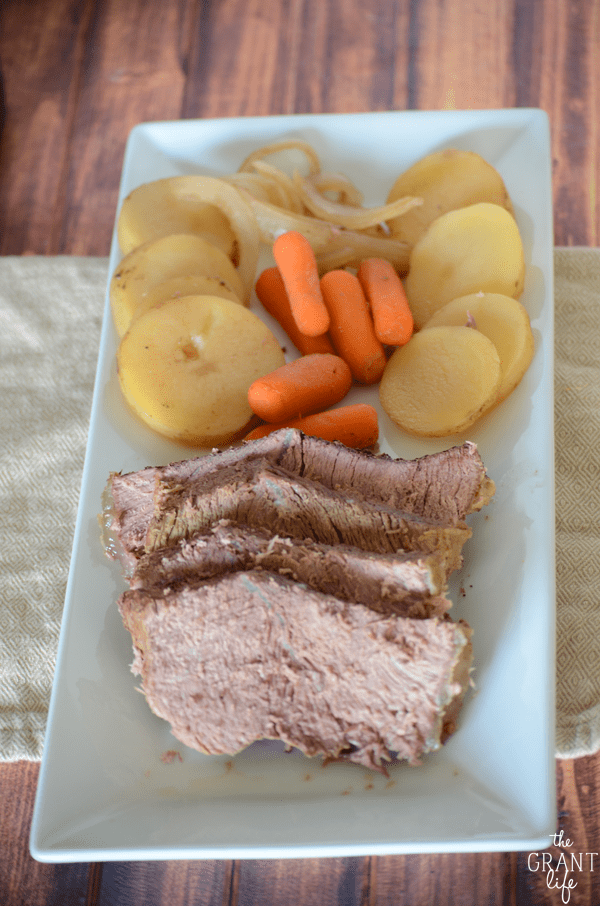 Of course now I want a whole bunch of stuff. I keep thinking of things that I can buy after no spend January. Then I think "Well, that's silly. You don't need that. If you can go a month without it, you're fine Kelley." I'm pretty sure the hardest part about this whole experiment is in my head. It's making me prioritize want versus need. That wasn't my goal, but hey, it's not a bad outcome either.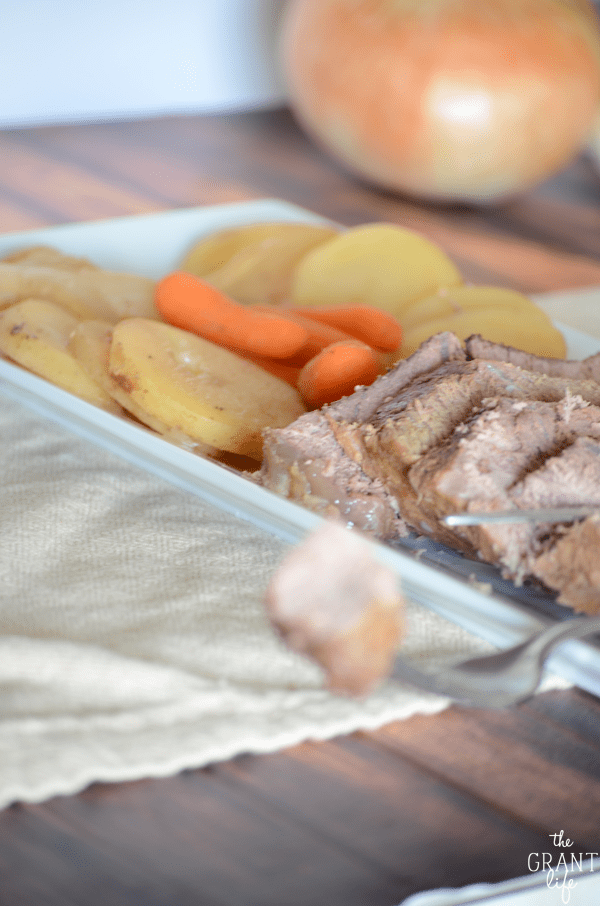 This morning after I was dropped the kids off at school I remembered that I had a Target gift card from my mother in law from Christmas in my purse. Well, half a Target gift card because I spent some of it in December before no spend January started. So, now the question in my head is – does it count as spending money when its a gift card? No? Bueller? I tried to rationalize it the whole way home. In the end I figured if I just spent what was on the gift card and didn't go over I was in the clear.

Of course the likelihood of not spending more then I intended in Target is impossible. Scientifically impossible. I'm pretty sure I'll just have to avoid the store altogether in order to stick with my no spending plan for the month. Two more weeks. Two more weeks. I may have to reintroduce myself to the Target Starbucks barista, but I can do this! [And if you see pictures of at Target on Instagram.. don't judge.]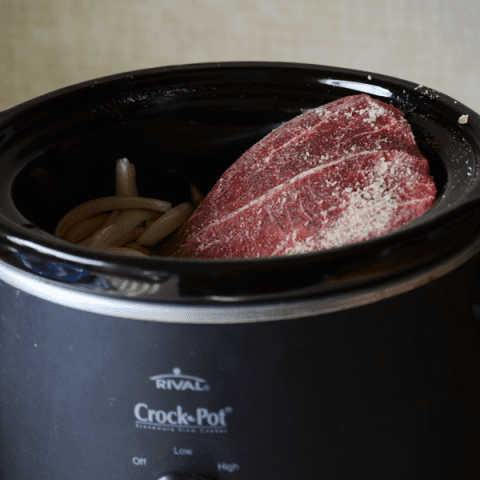 Crock pot roast dinner
Ingredients
6-7 pound frozen beef roast
5 potatoes, chopped
1 large onion, chopped
1/2 bag baby carrots
4 cups beef broth
3 garlic cloves, minced
salt and pepper to taste
Instructions
Place the frozen roast in the crock pot.
Add all the veggies, broth and spices.
Cook on high for 6-8 hours.
Remove from crock pot, let cool and enjoy!
Notes
You can also make a gravy out of the broth left in the crock pot. Just strain everything out first.
Nutrition Information:
Amount Per Serving:
Calories:

6281
Cholesterol:

2270mg
Sodium:

7776mg
Carbohydrates:

222g
Fiber:

18g
Sugar:

15g
Protein:

869g
Like this post? Be sure to check out: