Love chai lattes? Check out this easy recipe for making your own chai spice mix at home!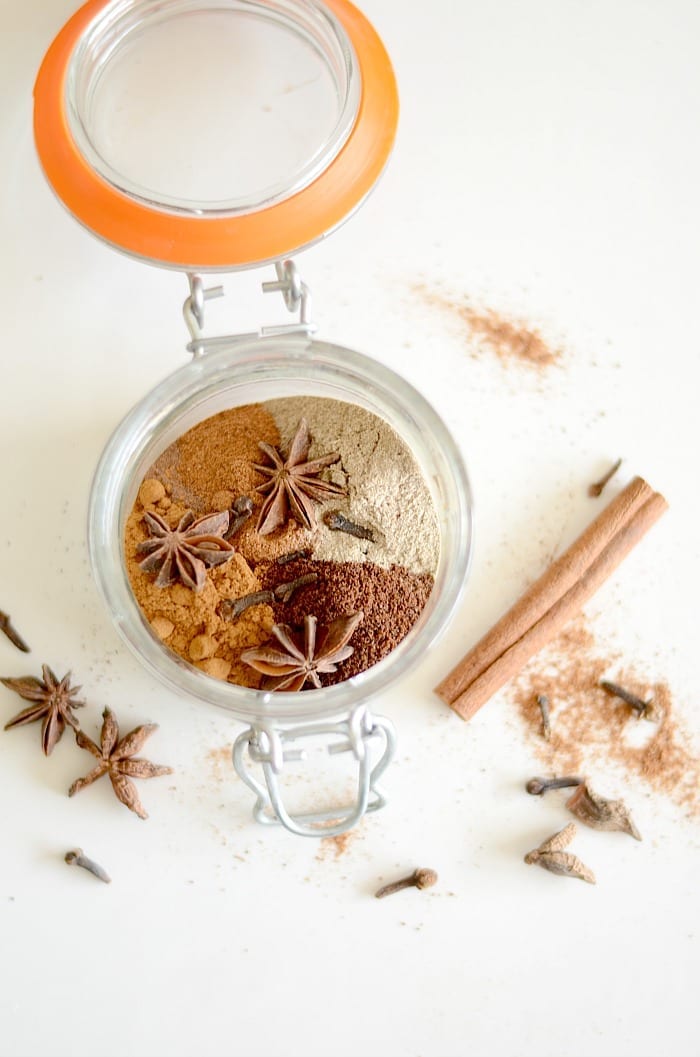 Happy New Year friends! I hope Christmas and New Years were good to you! We were able to spend both holidays with friends and family – which is my favorite. On Christmas night we head over to my friend Lori's house and just decompress from the day. Our kids are able to hang out with friends and show off their toys. It's always a good time. Plus, they had just remodeled their kitchen so we got to see it finished for the first time.
It turned out so absolutely gorgeous. I could literally spend my whole day in there. It also made me want to come home and start tearing down cabinets at our house. Ryon said no. Sigh.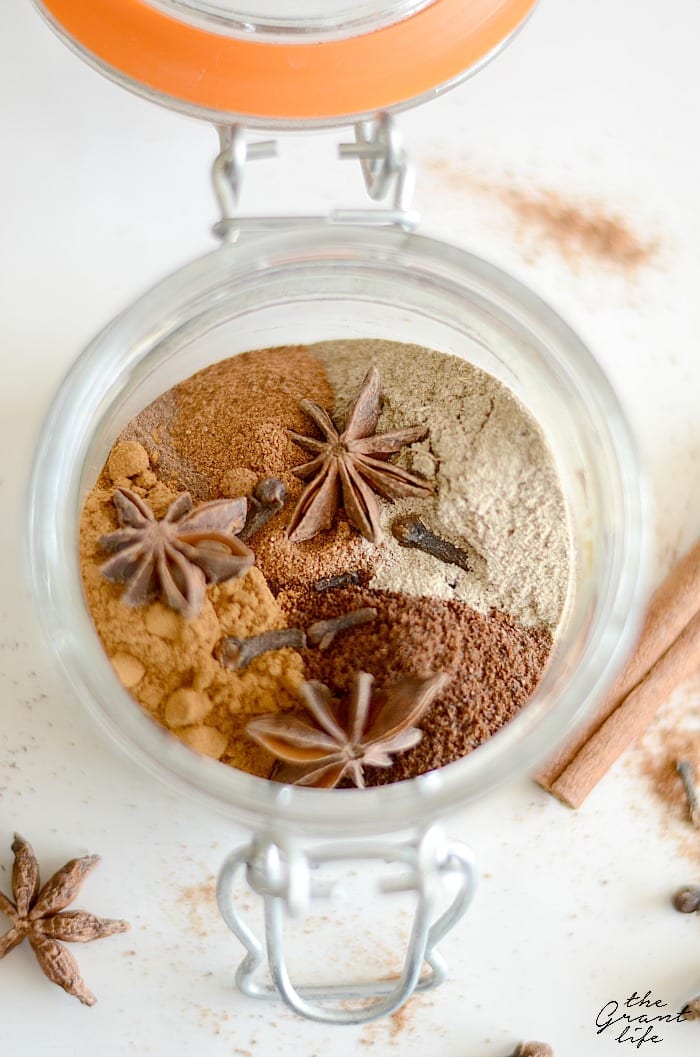 For New Years we were able to hang out with some other friends. We all went to dinner and then came home to watch the Michigan State football game. After the game ended, everyone headed home. I made it til 11:30. Not a very wild and crazy New Years, but it was fun.
I'm not big on New Years resolutions but I do love that I can re-focus on things. Family, friends and business wise. I spent all evening one night writing out goals for both real estate and the blog. I looked over my top posts on the site and expanded on them. Plus, I asked my email subscribers what they wanted to see and added those ideas to my editorial calendar.
I feel all adult-y with an editorial calendar.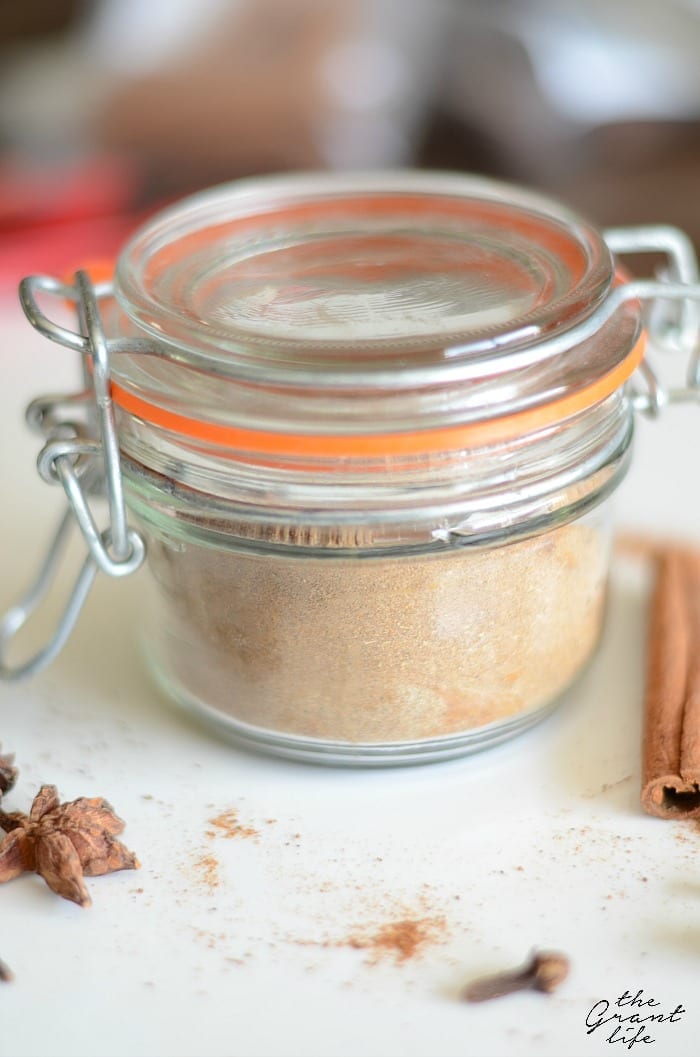 Be on the look-out for more chai recipes. (My iced chai latte has been my number one post for a few years!) More one-pot dinners. And even some product reviews! And I'm starting off with this easy homemade chai spice mix. Because if you are going to make chai recipes – you need a good chai mix!
What spices go in chai?
Chai originates from India and is a combination of black tea and aromatic spices. In the US chai is sometimes called masala chai or simply chai. Although it has become common here, chai actually means tea so saying chai tea is saying tea twice.
The most common spices used in chai drinks are:
allspice
cinnamon
cardamon
cloves
ginger
nutmeg
star anise
These spices combined with fresh brewed black tea are what make a chai drink.
How to make homemade chai spice mix
This is a super simple "recipe" and all you do is mix all the spices together. Store in an airtight container.
How to make a chai tea latte with homemade chai mix
To make a cup of chai tea – add one black tea bags to 1 cups of water. Add in 1-2 tablespoons chai spice mix depending on how strong of a chai taste you want. You are going to want to use a good quality black tea to create the best tasting chai latte. Also, you want to use good quality spices as well.
Bring to a boil. Remove from heat once it starts to boil and let steep for 10-15 minutes.
You may need to remove any remnants from the tea first, especially if you used the whole cloves and anise pods. Strain and then pour chai tea into a mug, add sugar (or sweetener of choice) and milk to taste.
I love using honey or coconut sugar to sweeten my chai lattes. Honey gives a subtle sweetness that blends perfectly with the rich flavors of the spices. Also, use any milk that you prefer. I enjoy almond milk in my lattes but feel free to use whatever milk you like.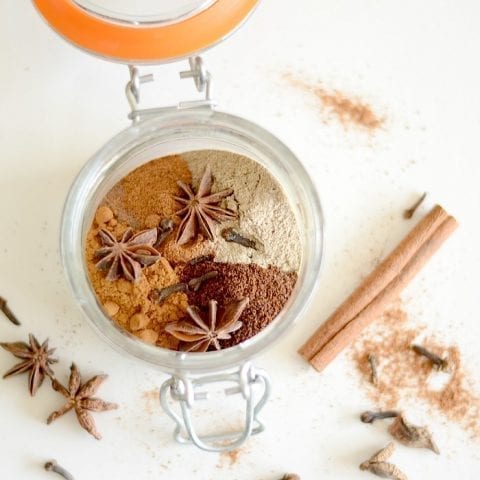 Chai spice mix
Easy chai spice mix to have on hand so you can make a chai latte whenever you like.
Ingredients
1 teaspoon allspice, ground
2 1/2 teaspoon cardamom, ground
1 tablespoon cinnamon, ground
1 teaspoon cloves, ground
1/2 teaspoon nutmeg
1 1/2 teaspoon ginger, ground
3-4 star of anise pods, optional
3-4 whole cloves, optional
Instructions
Add all the spices to a small airtight jar and mix together.
To make a cup of chai tea - add one black tea bags to 1 cups of water. Add in 1-2 tablespoons chai spice mix and bring to a boil.
Remove from heat once it starts to boil and let steep for 10-15 minutes. Strain out mix remnants if needed.
Pour chai tea into a mug, add sugar (or choice of sweetener) and milk to taste.
Enjoy!
Nutrition Information:
Yield:

4
Amount Per Serving:
Calories:

31
Total Fat:

.8g
Saturated Fat:

.1g
Cholesterol:

0mg
Sodium:

3mg
Carbohydrates:

5.8g
Fiber:

2.4g
Sugar:

.2g
Protein:

1.1g
Like this recipe? Be sure to check out: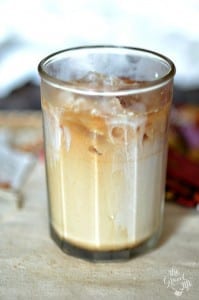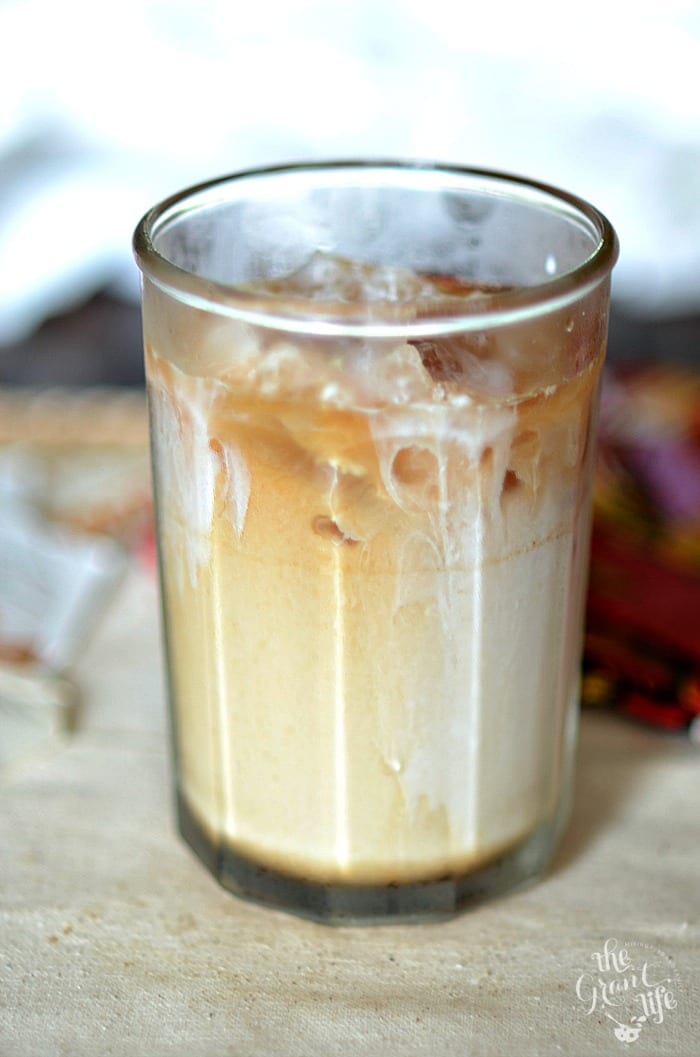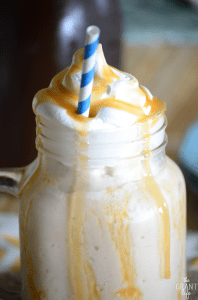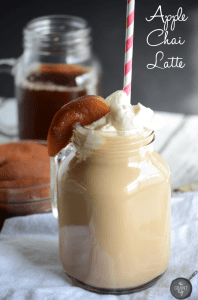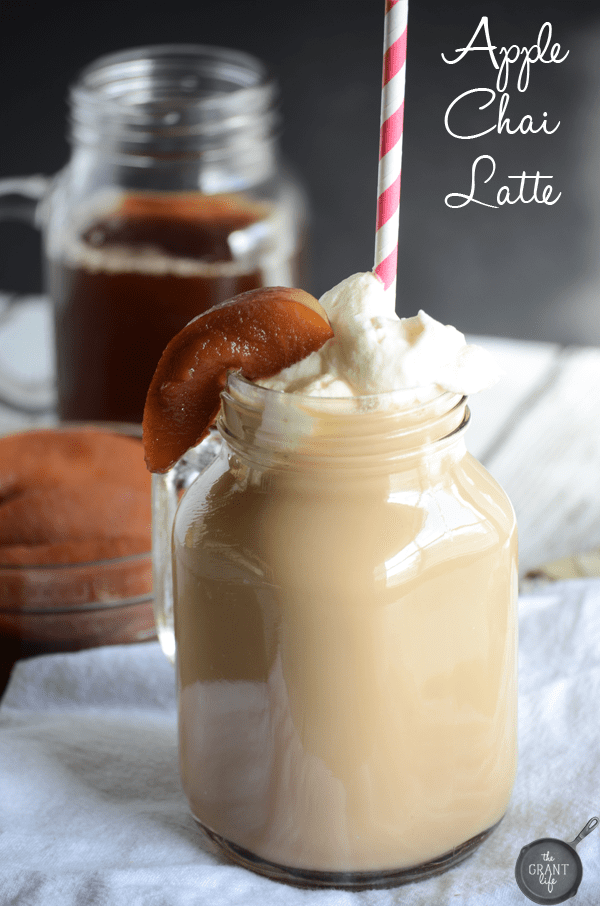 Like it? PIN IT!