Take your chai latte to the next level with this easy pumpkin spice version.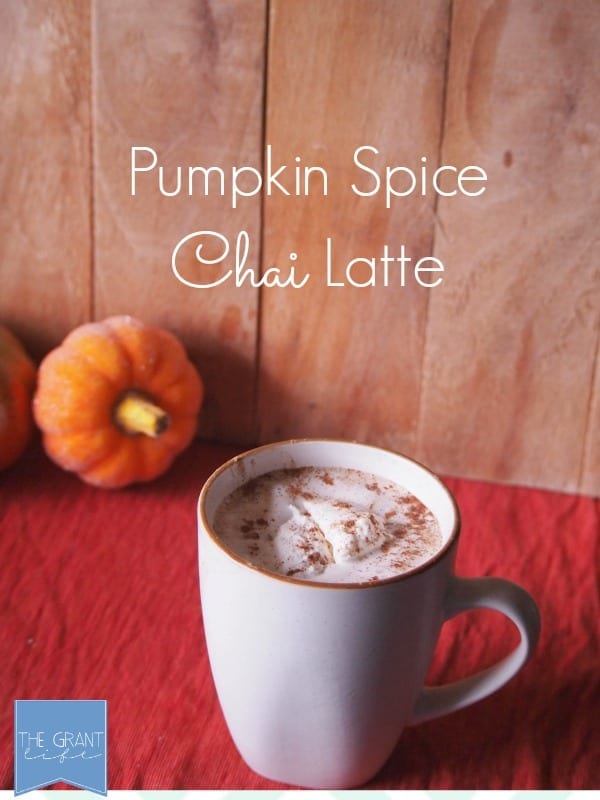 One of my favorite drinks to order at Starbucks is an iced chai latte. I remember years ago I asked my friends what was their favorite drink to order and one of them said an iced chai latte. I had never had one before so the next time I went to the 'bucks I grabbed one.
I loved it! It was the perfect combination of sweet and spice and oh so smooth goodness. I tried a hot chai tea latte and from there my love of all things chai just blossomed.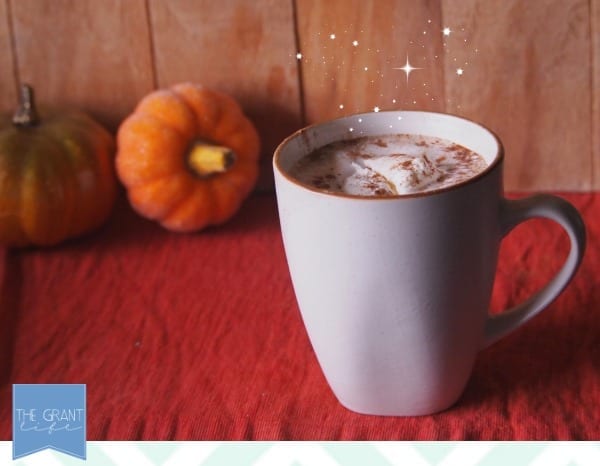 Pumpkin spice chai latte
Of course when during the fall months I love all things pumpkin. The more pumpkin the better! That goes for home decor, desserts and even my drinks. Seriously, give me all the pumpkin!
So naturally I wanted to combine two of my favorite things – chai drinks and pumpkin. That's how the pumpkin spice chai latte was created. My obsessive love for fall and a good chai drink.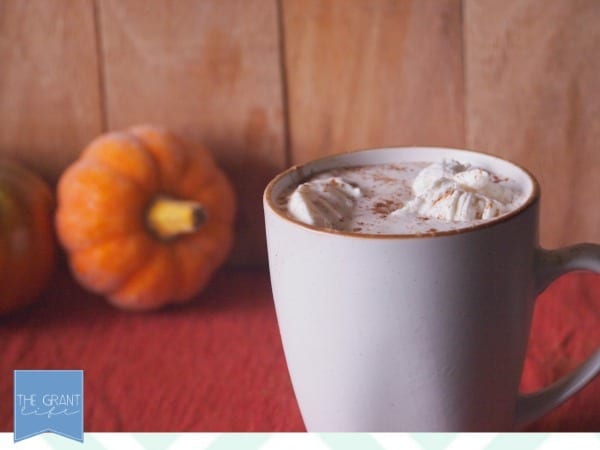 How to make a pumpkin spice chai latte at home
This recipe is super easy and one that you can make at home over and over again. (And over and over! It's really that good.) You just need a few ingredients to get started. You will need:
chai tea
half and half, or milk of choice
whipped cream
pumpkin pie spice
You want to start with a good chai tea. I love the Tazo brand and use it almost exclusively at home. Brew your tea and add in pumpkin sauce or syrup. I don't recommend using the concentrate for this recipe since it's already sweetened. It would make the latte double-y sweet.
Next you need a good pumpkin sauce or syrup. I love using my homemade pumpkin sauce, which is super easy to make and great to have on hand during pumpkin spice season. Another option is to purchase pumpkin syrup. Torani has a yummy pumpkin spice syrup that works great with this copycat recipe. You can also try Torani's pumpkin sauce or this sugar free pumpkin spice syrup.
I use half and half with my pumpkin chai latte but feel free to use whatever milk you prefer. Regular, almond and coconut milk work great in this recipe.
Top with homemade whipped cream or store bought and sprinkle some pumpkin spice and you are all set.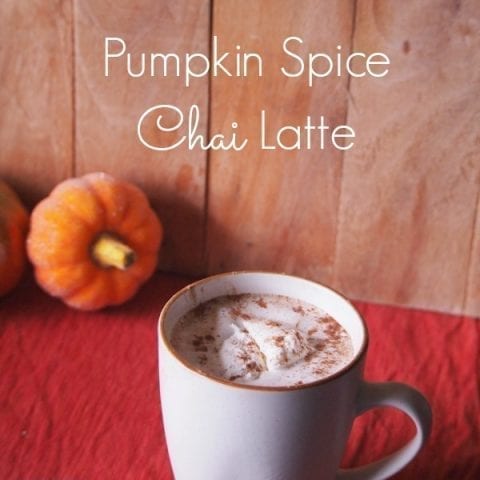 Pumpkin Spice Chai Latte
Ingredients
1/2 cup brewed chai tea
1/2 cup Half and Half, or milk of choice
dash of pumpkin pie spice
Instructions
Combine the brewed chai tea and the pumpkin sauce or syrup. Mix together.
Pour the half and half over the chai.
Top with whipped cream and a dash of pumpkin pie spice.
Nutrition Information:

Amount Per Serving: Calories: 178 Cholesterol: 49mg Sodium: 51mg Carbohydrates: 7g Sugar: 1g Protein: 4g


Want more fall recipes? Check out: