Love Harry Potter AND coffee? You have got to try this butterbeer latte! This easy DIY coffee recipe combines coffee with the sweet taste of a homemade butterbeer! Just like Harry would drink! Let me show you how to make this recipe today.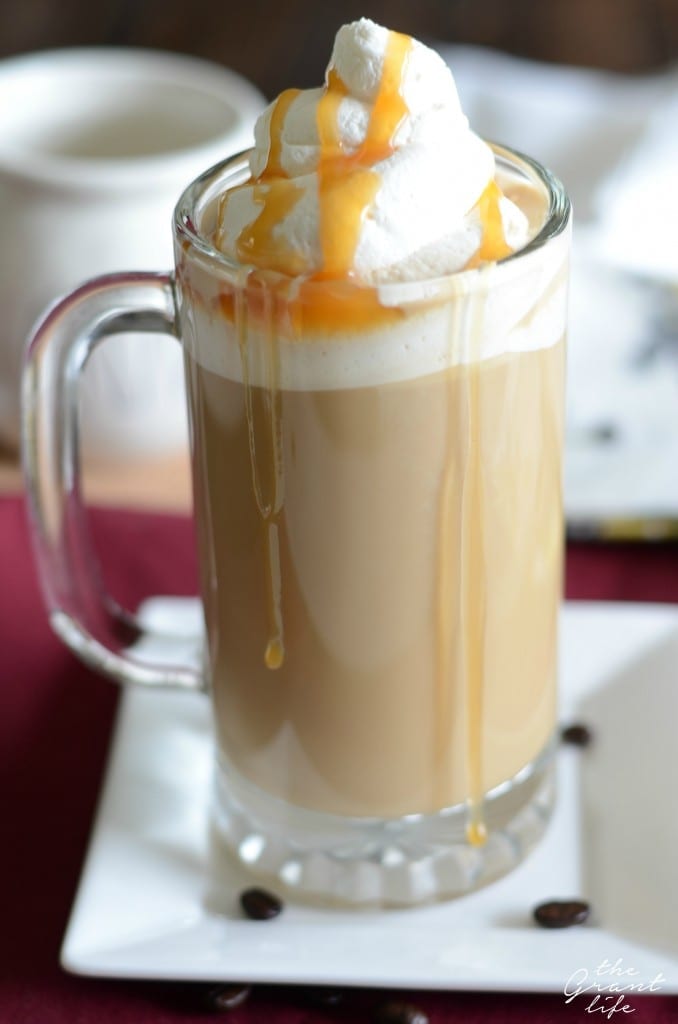 Yessss! I am so so excited to share today's drink recipe with yall! FOR SO MANY REASONS! First and foremost – I am a Harry Potter nerd. I love love the whole Harry Potter series and have read all the books multiple times. I've seen all the movies and if there is a HP marathon on TV, well, I'm busy. I love them THAT much.
Funny side story about HP. When Ryon and I first started dating the last Harry Potter book (the Deathly Hallows part 2) had just come out. We turned date night into "Kelley needs the last HP book" night and made a trip to Barnes and Noble to buy it. There was a huge display when you first walked in and I squealed from excitement. I grabbed a book and so did Ryon. He flipped to the back page and looked up at me and said "Poor Harry!"
Not.even.kidding! I was SO mad at him! I avoided him the rest of the night and still hold a slight grudge against him for hurting my Harry Potter loving heart. (Side note – that's not how the book ends, thank goodness!)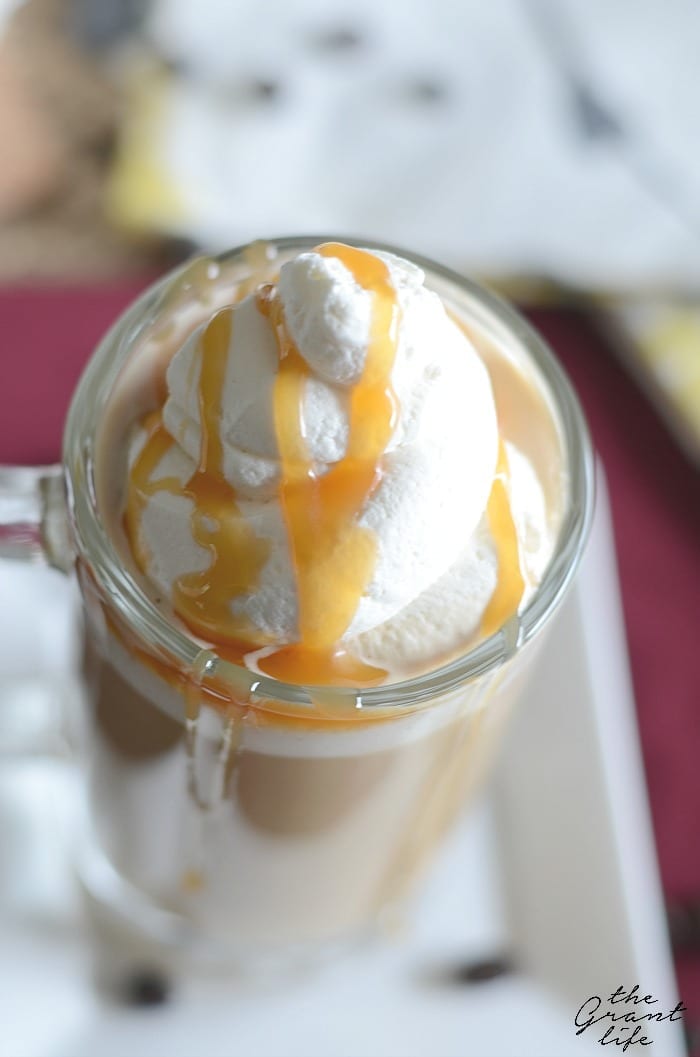 What is a butterbeer latte?
In the books and movies they talk about butterbeers a lot. They are a drink that the students from Hogwarts drink when out and about. You can even order one at Disney in their Harry Potter world. Which is great if you live close to Disney, but I want a butterbeer all.the.time. Or at least a few times a year.
My first time trying a butterbeer latte was a year or so ago when my blogging friend Diana posted a how do you order a butterbeer latte at Starbucks. Say whaaa?!? Coffee and Harry Potter? My life is complete! I immediately went and ordered one and then re-created it at home!
Butterbeer latte ingredients
The great thing about this butterbeer latte is that you only need a few ingredients to make one at home. You will need:
espresso or strong coffee
English toffee syrup
Caramel syrup
milk
whipped cream
caramel
Coffee – You can use either espresso (instant or not) or hot strong coffee. You need a hot coffee base to help dissolve the syrups and help give this drink a smooth texture.
Syrups – You will also need English toffee syrup and caramel syrup. Torani has an amazing English toffee syrup that I just love and use frequently in my copycat coffee drinks. Or if you'd like you can try and make homemade syrups.
Milk – You can use whatever milk you prefer for this butterbeer latte recipe. I just add in cold milk to mine but feel free to steam yours if you like. Whipped cream and caramel are used for topping and round out the ingredients need for this recipe.
How to make a butterbeer latte at home
To start, brew your strong coffee or espresso. Add in both syrups to a mug and then pour in the coffee. Mix to combine everything. Pour in your milk of choice, either cold or steamed. Top with whipped cream and caramel sauce, if desired.
The last step to this butterbeer latte is to get in your pajamas and watch a HP marathon on TV. It's totally optional but highly suggested!
How do you order a hot butterbeer from Starbucks?
Like I mentioned above, my friend Diana opened my eyes to the world that is butterbeer lattes. To order a hot butterbeer latte ask for:
whole milk steamer
add a shot of espresso
add caramel syrup
add English toffee (or toffee nut) syrup
add whipped topping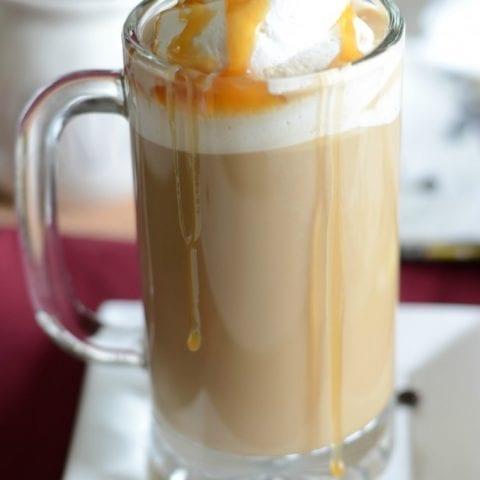 Butterbeer latte
Make this Harry Potter inspired butterbeer latte at home!
Ingredients
6 ounces boiling water
1 tablespoon instant espresso
1 tablespoon English toffee syrup
1 tablespoon caramel syrup
1 cup of milk
whipped cream and caramel sauce for topping
Instructions
Stir in the instant espresso in the boiling water until dissolved.
In a glass add the English toffee and caramel syrups.
Pour the hot espresso mixture over and combine.
Pour in the milk and give a quick stir.
Top with whipped cream and caramel.
Enjoy!
Notes
You can also make this recipe using one shot of fresh espresso or 1 cup strong coffee.
Nutrition Information:
Yield:

1
Amount Per Serving:
Calories:

312
Total Fat:

5g
Saturated Fat:

3g
Cholesterol:

20mg
Sodium:

140mg
Carbohydrates:

59g
Fiber:

0g
Sugar:

57g
Protein:

8g
Like this copycat drink recipe? Be sure to check out: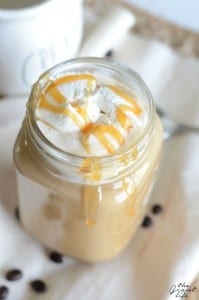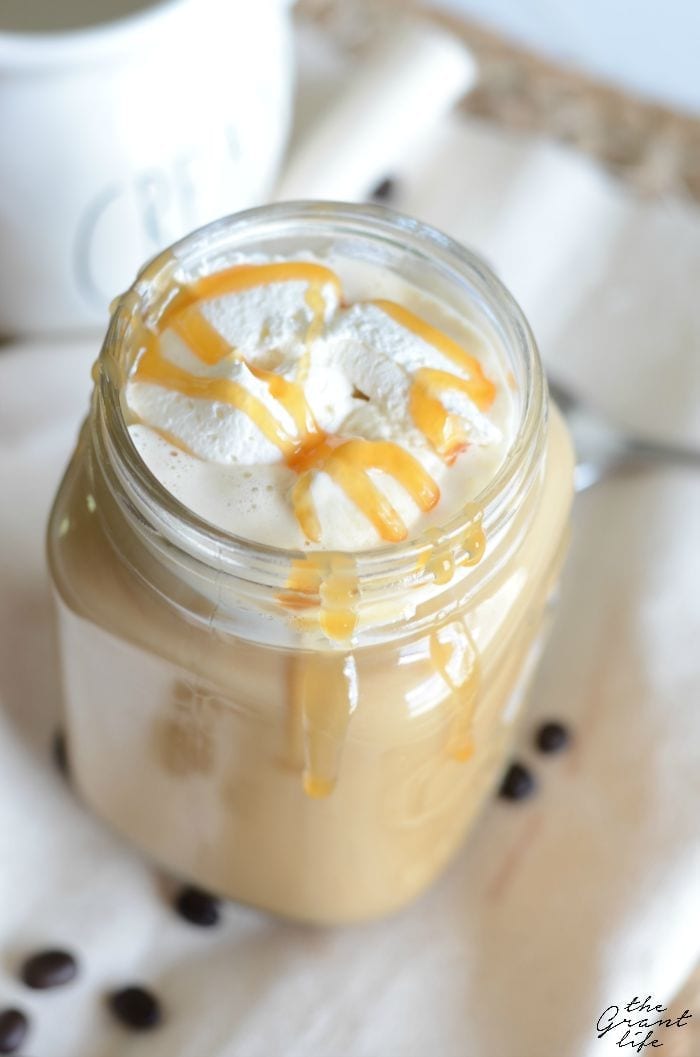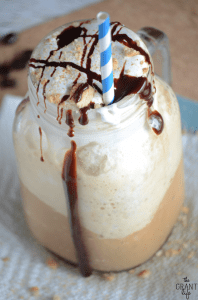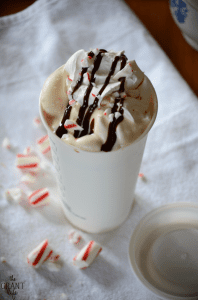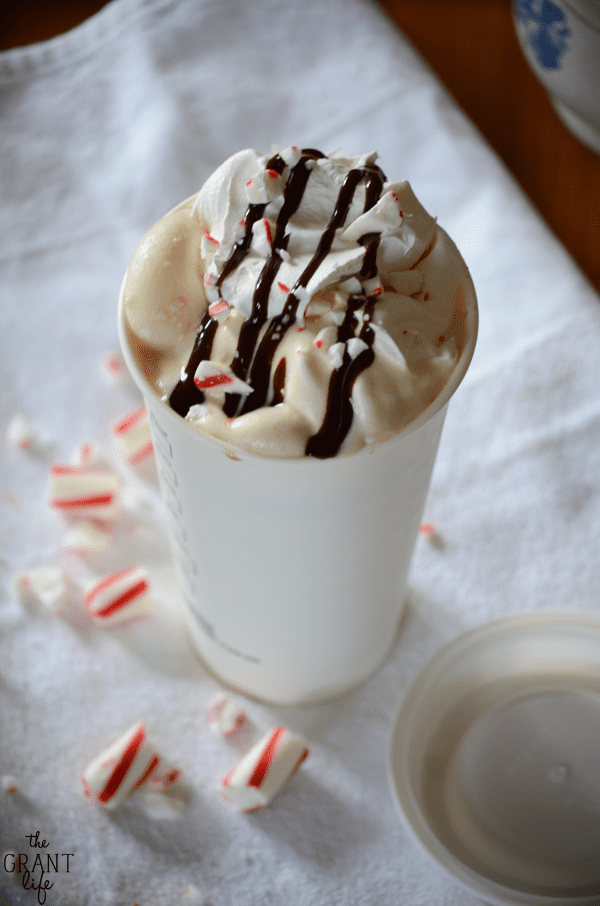 Like it? Pin it!