Do you know how I know that I'm really starting to like this whole "make your own bread" thing? I love the smell of active yeast. [Whoa, weird!] I know. Its totally weird! But when I start making a bread recipe, the yeast starts to bubble and fill the whole house with good bread smells. Its like crazy food science and I love it. I also love the end product. [Mmm. Carbs.] Like these apricot sweet rolls? Totally and absolutely in love with them.
I actually made a double batch of these – one pan for church and one pan for our house. And that was a good call because they didn't stand a chance. [At church or at our house.] I brought a full pan of rolls this Sunday and walked out with nothing but crumbs. The ladies were all asking about them and I just smiled. When you make the little old ladies at church happy, you know its a good recipe.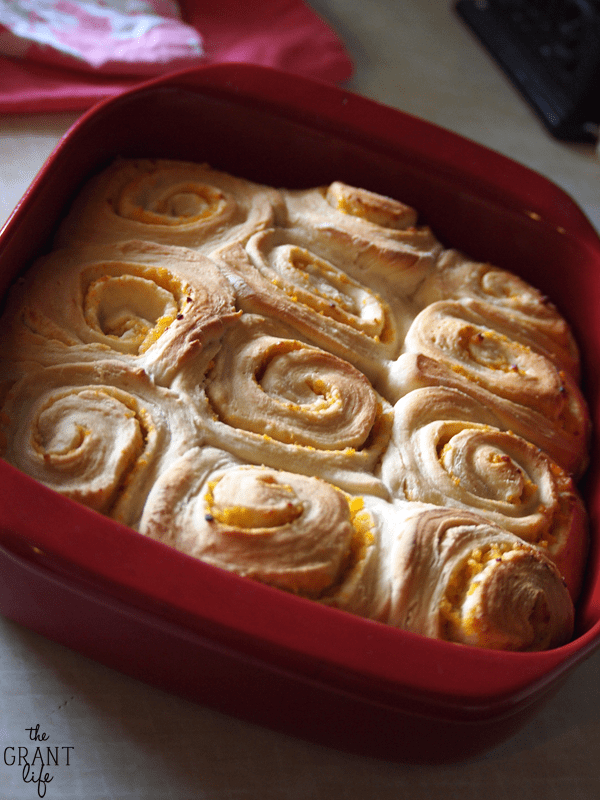 And then I thought to myself "these would be perfect for Easter brunch!" So I'm going to have to make them again for this coming weeks service. And you know what? I'm ok with that. [And I bet everyone else at church is as well!]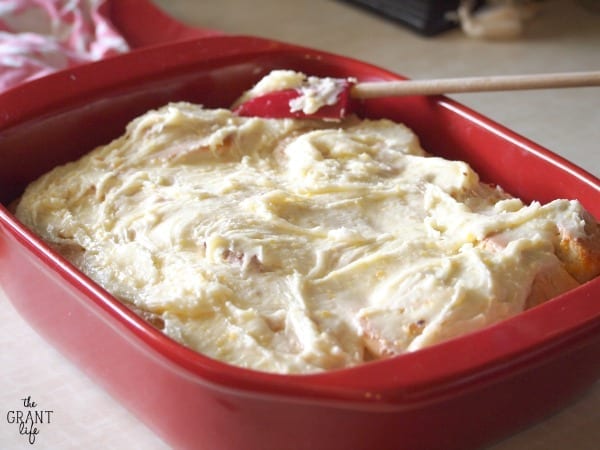 I am a carb lover [shocker, I know] with a sweet tooth so this is like the best of both worlds for me. I'm sort of glad that I don't make them often because, well, that wouldn't be a good thing for my waistline.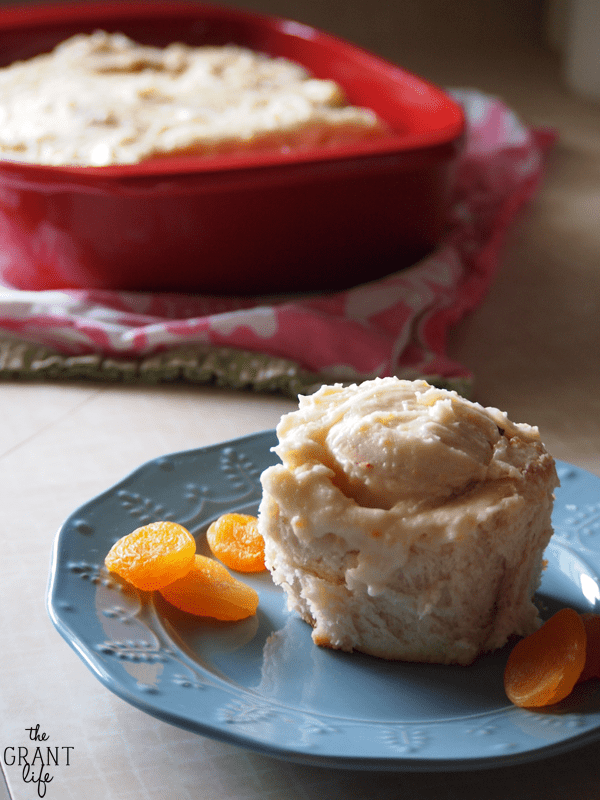 But every once and awhile you just have to get the yeast a bubbling and roll out some sweet rolls. And forget what your waistline is telling you because these are absolutely worth the calories and the extra gym time. [And the pats on the back from the little old church ladies.]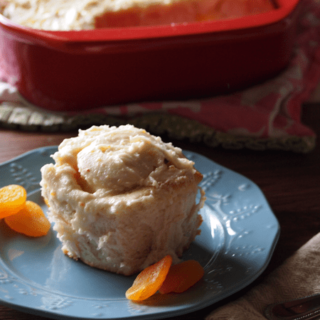 Apricot Sweet Rolls
Ingredients
Rolls
1/2 cup warm water
1 (1/4 oz) pkg active dry yeast
2 tablespoons sugar
1/2 cup butter, melted
3/4 cup warm milk
3/4 cup sugar
1 egg
1 teaspoon salt
4 cups flour
Filling
1/2 cup butter, softened
1 cup sugar
12-15 dried apricots
1-2 tablespoons apple juice
Icing
1/2 cup salted butter
21/2 cup powdered sugar
5 -10 dried apricots
1 tablespoon milk
Instructions
Place your yeast and sugar in the warm water and set aside for about 10 minutes.
Mix together the sugar, butter, milk, egg and salt in a separate bowl.
Pour the yeast mixture into the sugar mix and stir until combined.
Add 2 cups of flour and mix with a wooden spoon.
Keep adding the flour a little at a time until you form a soft dough. It should be slightly sticky but manageable. (If too sticky, add more flour)
Place in a bowl, cover and let rise for one hour.
To make your filling - mix everything together in a food processor.
After it has risen, place on a lightly floured surface and punch down.
Roll it out to form a large rectangle.
Spread your apricot filling onto the rectangle.
Roll up the dough up to make a log.
Cut the rolls into about 1 inch thick spirals using floss.
Place the spirals on a greased baking dish and allow to rise for another hour or until they have doubled in size.
Bake for 20 minutes at 350 or until the tops are golden brown.
While they are baking, mix the frosting ingredients in the food processor.
Cover with the frosting once they are cooled.
Enjoy!

Want more delicious recipes like this? Check out:
Or be sure to sign up for our tasty treats email!