I think by now everyone knows about my love for coconut oil [see 5 uses for coconut oil, whipped body butter and whipped lavender sugar scrub]. It just has so many amazing uses [more then 5 of course] and really is turning into a staple in our house. The more I dig into the world of natural living the more I am learning. One reader left this comment and Im so glad she shared it!
If you buy unrefined coconut oil, you will get the wonderful coconut smell. Refined coconut oil, like the LouAnna takes the smell out. – Angie
Cool, huh? I just bought two jars of unrefined because I want some wonderful coconut smell in my life! Today Im sharing one more natural beauty uses for coconut oil and it may be my favorite. Check out how to make this amazing whipped lip scrub! [Hint – its easy!]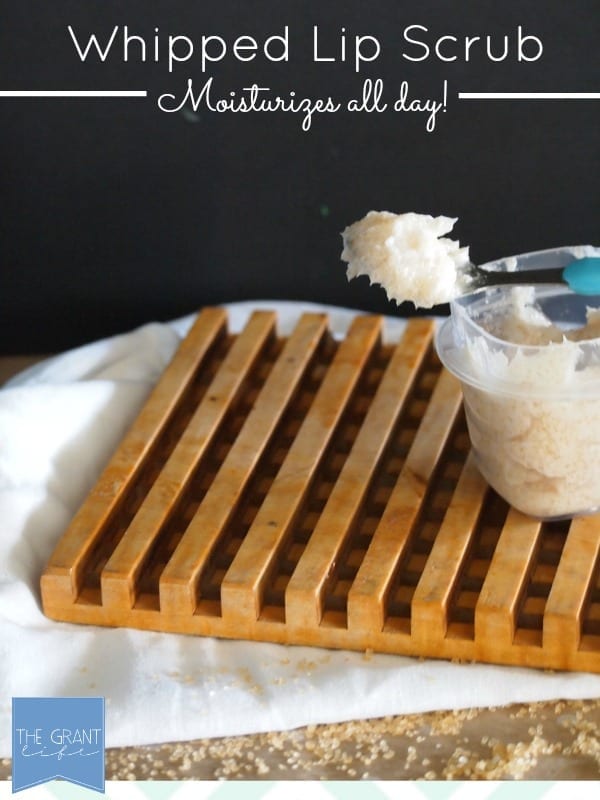 This is another cheater recipe for me because all I did was add one ingredient to my whipped lavender sugar scrub to make this lip scrub. All I added to the sugar scrub was honey. So easy and man did it make my lips soft! Here is what you will need to make your own
Whipped coconut oil [see this post on how to do that]
Lavender essential oil
Coarse sugar [I used Sugar in the Raw and it turned out ahhh-mazing!]
Honey
Follow the instructions on how to make the whipped body butter. Add your essential oil, sugar and honey and mix until blended. Let cool. Add a small amount to your lips and rub it in. Remove and enjoy soft, moisturized, healthy lips all day!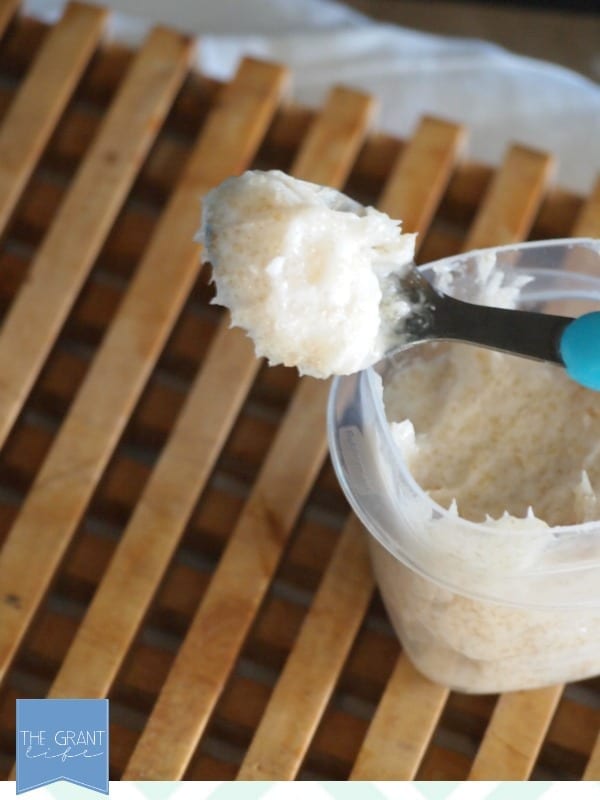 I used this yesterday morning and I swear my lips are still as soft today as they were yesterday. This is great in the winter because it exfoliates and locks in moisture at the same time. No more dry, peeling lips! Its coconut oil to the rescue! [And honey, lavender and sugar.] Just one more reason I love me some coconut oil!
Want more natural living posts? Check out:
Or sign up for our emails!