On Tuesday I shared 5 of my favorite ways to use coconut oil and one of them was as a moisturizer. You can rub it directly onto your dry skin or you can make whipped body butter and apply it. I prefer the whipped body butter because its smoother and feels softer going on. Plus, its super easy to make; like only two things and your done easy. Check out how to make this easy peasy whipped lavender body butter!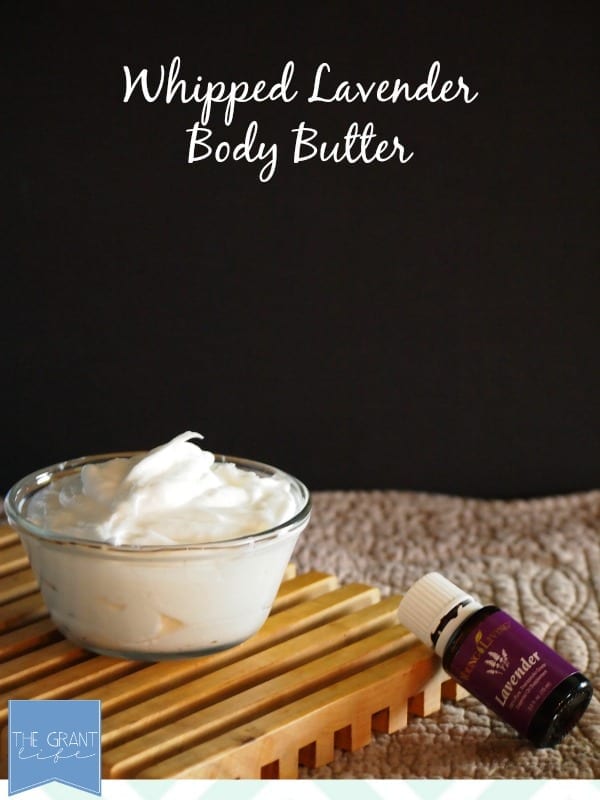 To make this body butter I used coconut oil [LouAna brand] and a few drops of Young Living Lavender essential oil. Scoop out your coconut oil into a cup and microwave it for 10-ish seconds. [I did 12 seconds because I'm weird and I like to use random times.] Scoop it out from your microwave safe cup and add it to your stand mixer [or use a hand mixer.] I added a few drops of my essential oil and then whipped it for 5 minutes.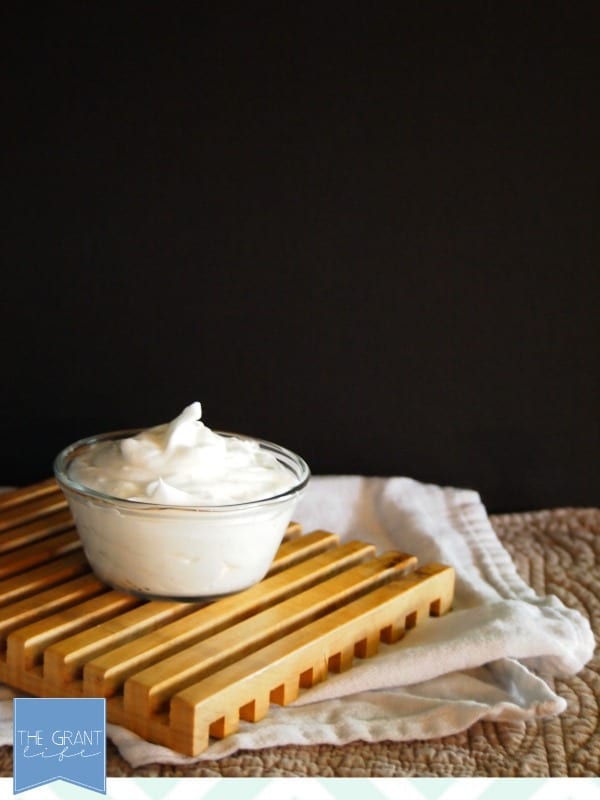 Coconut oil starts out as a pale yellow-ish color and after you whip it it becomes fluffy and white. And oh so soft. I put it in a small bowl and then rubbed some on my hands. It is more oily then regular lotions but it also seems to last longer then most I've used. I have washed my hands multiple times since using it and they are still soft. [Which is saying a lot because my hands were super dry and cracked from the cold weather recently!]

And as promised, here is a little [real life] video showing off the freshly made body butter. [Complete with noisy kiddos in background and Ryley whining towards the end.] I hope you will give this body butter a try! And Ill share the whipped body wash recipe that I mentioned tomorrow.
Looking for more natural living posts? Check out:
Be sure to sign up for our emails and have more natural living ideas delivered right to your mailbox!