Are you ready for another beauty recipe that uses coconut oil? Today I have another product that is not only super easy to make but also helps eliminate harmful chemicals from your bathroom. Plus, it smells amazing and leaves your skin oh so soft. [Seriously, whats not to love?!] I think the best part about this sugar scrub is that you use ingredients that you probably already have around the house to make it. Check out how easy it is to make and whip up your own!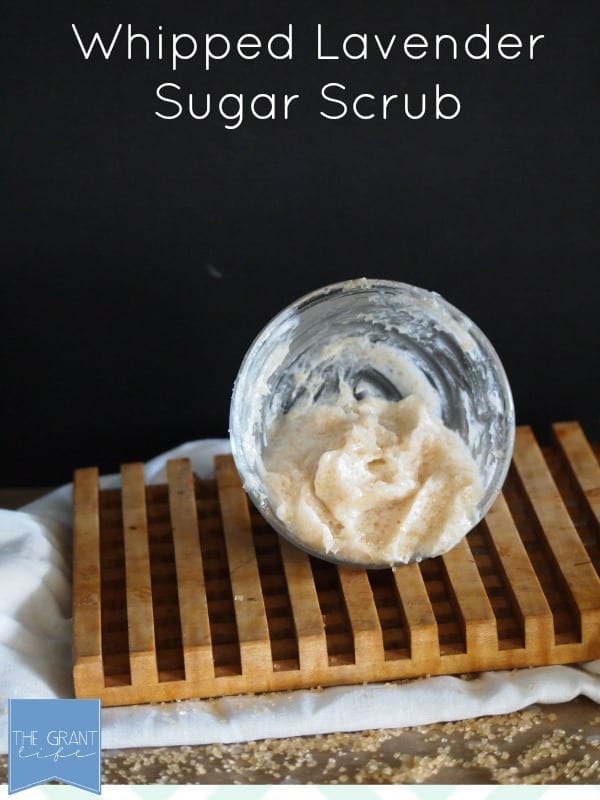 I feel like I should tell you that I cheated when I made this sugar scrub. I didn't make it from scratch because I already had it half made with the whipped body butter. All I really did was add the sugar. But even if you haven't made the body butter, don't worry! Its still so easy to make. All you will need is:
1 cup coconut oil
4-5 drops of essential oil
coarse sugar

So if you already have some whipped body butter then all you do it add some sugar to it and mix. If you don't, then take your coconut oil and melt it slightly in the microwave. Add it and a few drops of essential oil to a stand or hand mixer. Whip for about 5 minutes. Remove from the mixer and add in your sugar. Enjoy in the bath and feel moisturized all day! [Yup, that easy!]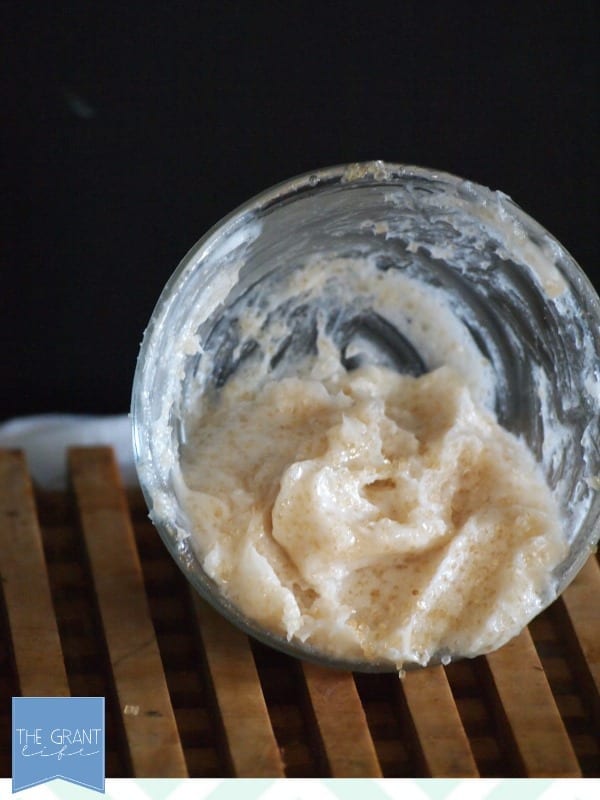 I like to use this on my hands, elbows and my heels. Its great for removing exfoliating and removing dead skin. And the coconut oil locks in the moisture. I don't use it everyday, maybe twice a week or so. Its safe enough to use on your kiddos but I normally stick to the whipped body wash for them.
Ps.. check back tomorrow for the whipped sugar scrub I talked about in the video!
Want more coconut oil recipes for your home? Check out:
Or sign up for our emails to get more natural living ideas delivered to your mailbox!