Yesterday I shared my super easy whipped body butter recipe and today Im sharing a slightly different version – whipped body wash. This was just as easy to make and smelled just as good. [Hello lavender!] Plus, it leaves your skin feeling moisturized all day. Check out how easy it is to make and whip [pun intended] your own!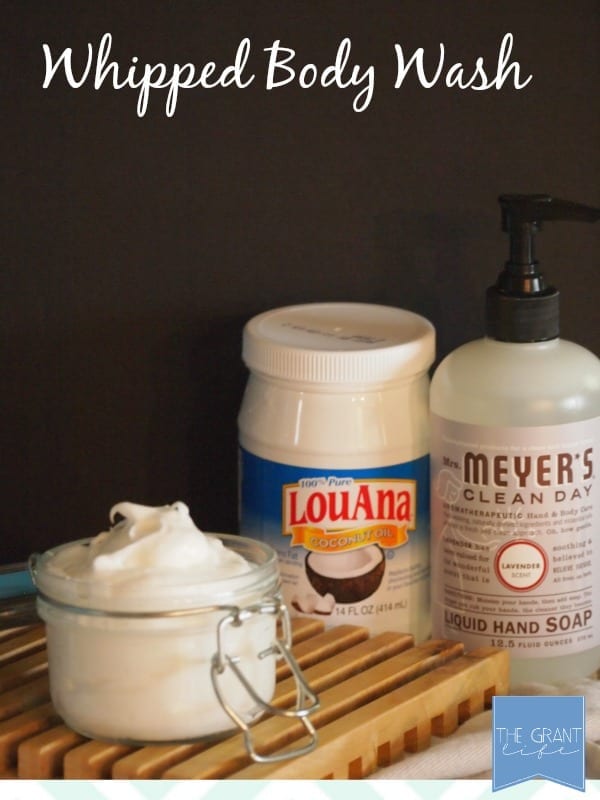 To make this whipped body wash you will need:
Coconut oil [LouAna for the win!]
A few drops of essential oil
Soap [I used Mrs. Meyers Lavender hand soap.]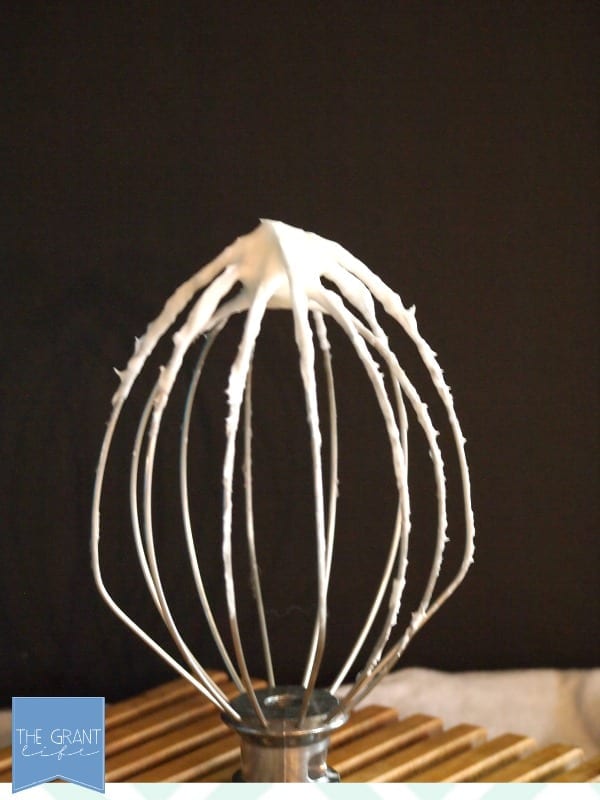 I scooped out the entire bottle of coconut oil and heated it for 12-ish seconds. [I used half to make the whipped body wash and the other half to make this body wash.] I added a few drops of the Lavender essential oil and whipped the coconut oil for 5-ish minutes. [Enough time to take it from pale yellow to a fluffy white.] I removed half and then added 4 pumps of the soap into the mixer and whipped it for an additional minute. I scooped it all out into the glass container and set it in the bathroom. [Ps.. how cool is that picture of the whisk? It just looks so neat!]
Once you are done, keep your body wash [and body butter] in a cool place. Coconut oil is a solid until it comes in contact with heat and will melt on contact.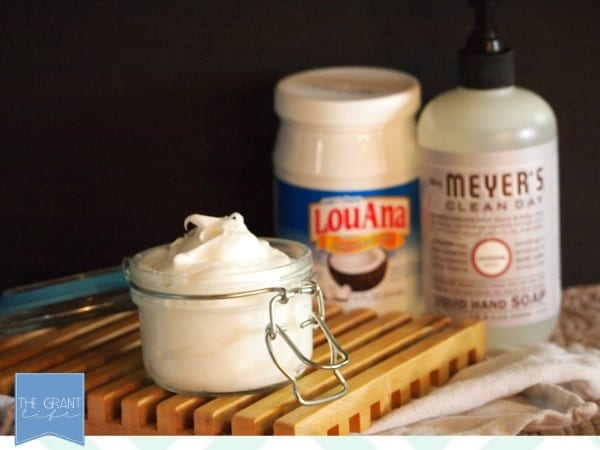 I used it on the kiddos last night for their bath and it smelled so good! And their skin was so soft. They both have really sensitive skin and it was very flaky from our trip to Michigan last week. I added a little bit of the body butter to Avery's legs [where his excema is the worst] after their bath and they are already healing up. I also use in their hair [as well as my own] to help with the flaking. Its such an easy recipe and the benefits are just awesome.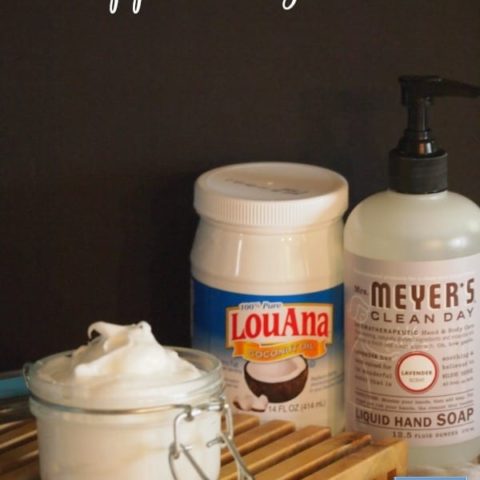 Whipped Body Wash
Ingredients
1 cup coconut oil
4-5 drops of essential oil of your choice
4 pumps of soap
Instructions
Mix everything together and then whip it with a stand or hand mixer.
Store in an airtight container in a cool place.
Notes
Coconut oil will melt on contact so keep it somewhere cool.

Want more natural living posts? Check out:
Or sign up for our emails to get more tips and tricks delivered to your mailbox!