Thanksgiving is a little more then a week away and I am so excited! We are heading to Michigan and I have my fingers crossed that it snows. I love the cold weather and my kids love to play in the snow. They always take such good naps after running around outside that its a really win-win all around. Plus, we get to spend time with family, friends and of course good food! Its fun because my family makes thanksgiving dinner one way and Ryon's family does things a little different. Both are equally tasty though! I love how we all have our own easy homemade recipes to make thanksgiving special. [I make a chocolate cheesecake pumpkin pie every year, no matter where I'm at!] Are you looking for some unique thanksgiving menu ideas? I've rounded up a few that will surely be the talk of the thanksgiving table!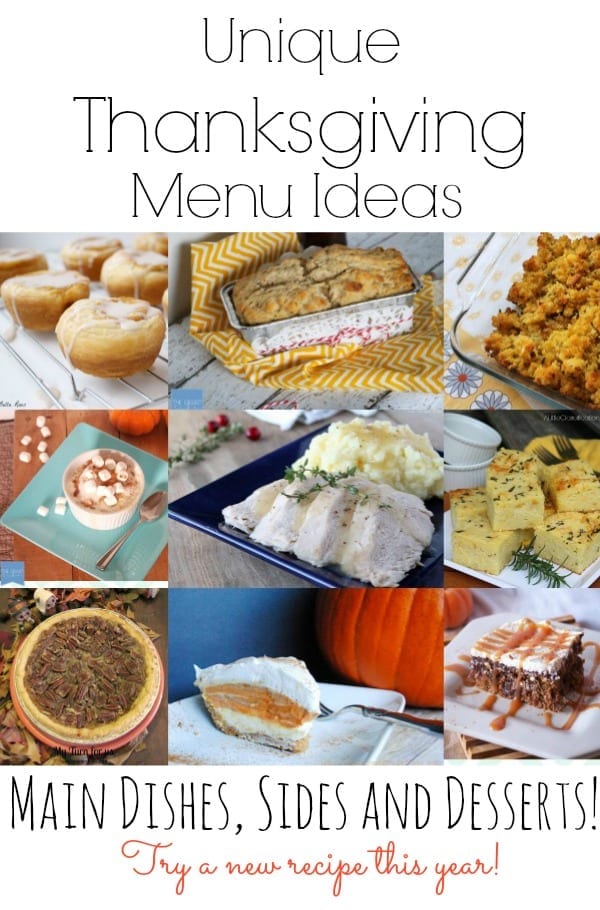 Main Dish –
Side Dishes –
Desserts –
Are your eyes full yet? If not, check out:
And if you'd like even more recipes delivered right to your mailbox, subscribe below!
Or follow us on Facebook!