Have a Shopkins fan in your house? Me too! Check out these fun Shopkins gifts!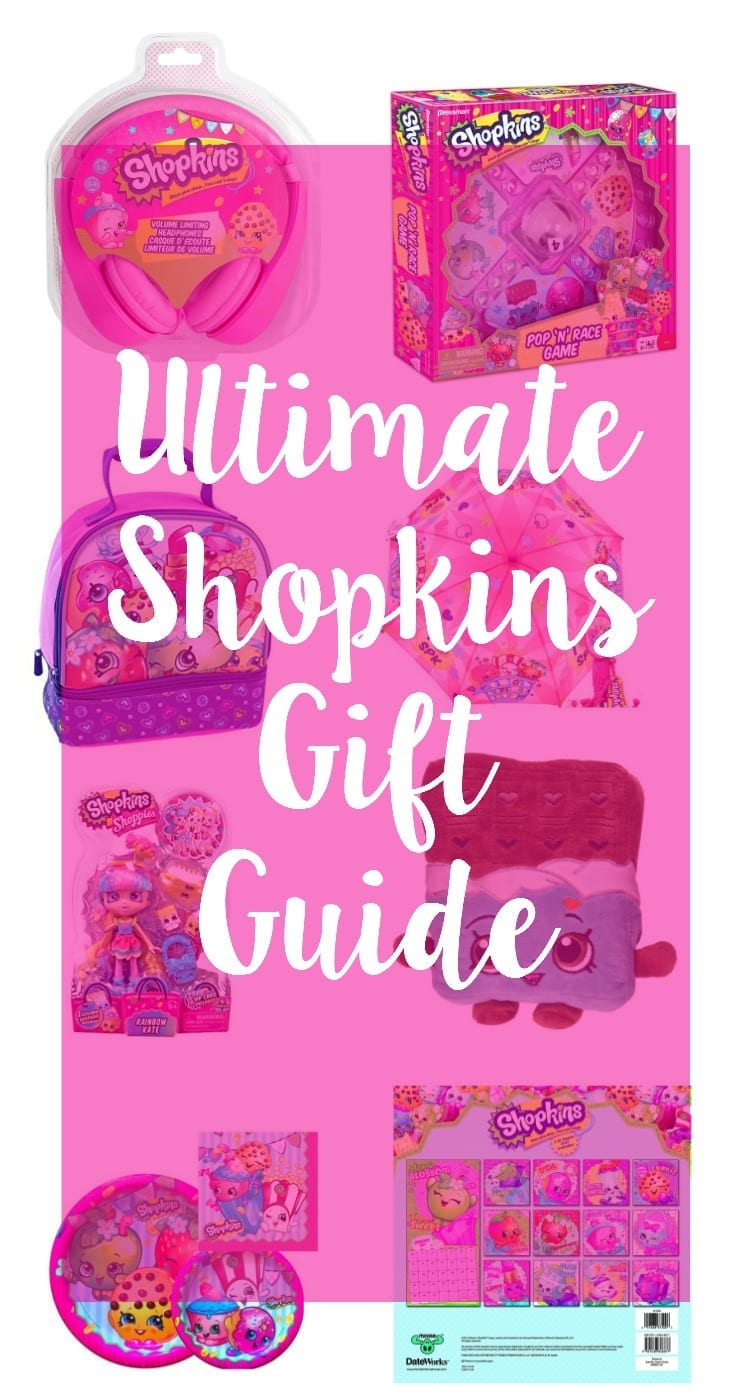 This post contains affiliate links.
Hey friend! Have you heard of Shopkins? They are small little replicas of things you would find in a grocery store. Mini versions of cakes and fruits and cleaning supplies. Ryley is obsessed with them and has amassed quite the collection. We started with season 1 and now they are currently selling season 6! Yall. That's a lot of mini shopping figurines.
I even built her a display shelf for her Shopkins! And I have to admit, they are pretty fun to collect. I love getting in on her excitement over opening a new blind bag. Blind bags come in the packages and have random Shopkins in them. We are always on the hunt for ultra rares. If you have a Shopkins obsessed kiddo be sure to check out these fun Shopkins gifts!
I'm actually kind of embarrassed at how many of these gifts we already have at the Grant house! But like I said, they are fun to collect and the way Ryley lights up is so worth it. Now tell me – what does your little Shopkins fan have?