Are you looking for some gift ideas for your train lover? Check out the best Thomas the Train toys of the year!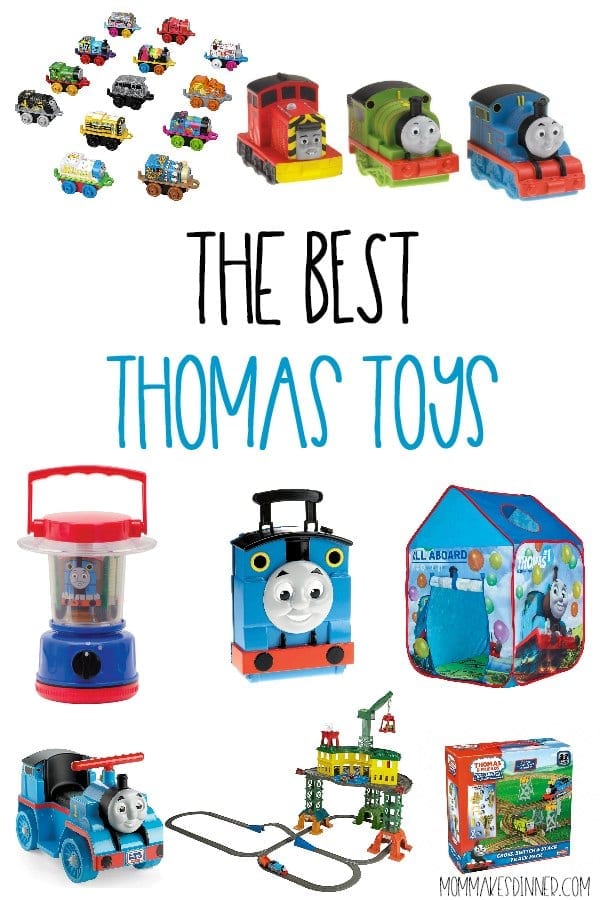 This post is sponsored by Thomas and Friends Super Station at Wal-Mart. All opinions are my own!
The fun thing about having two boys is watching them play. Their little minds are always thinking and I love being able to sit back and watch them things out. Plus, Ryder is getting older and loves to play with older brother. Not that older brother always love to have a 2 year old tagging along, but he is really good with him.
One of the things that both boys LOVE is Thomas the Train. Avery will sit and watch the shows with baby brother and they will both play with trains together for hours. It's the best!
Do you have a Thomas the train fan in your house? Check out the BEST Thomas the Train toys of the year!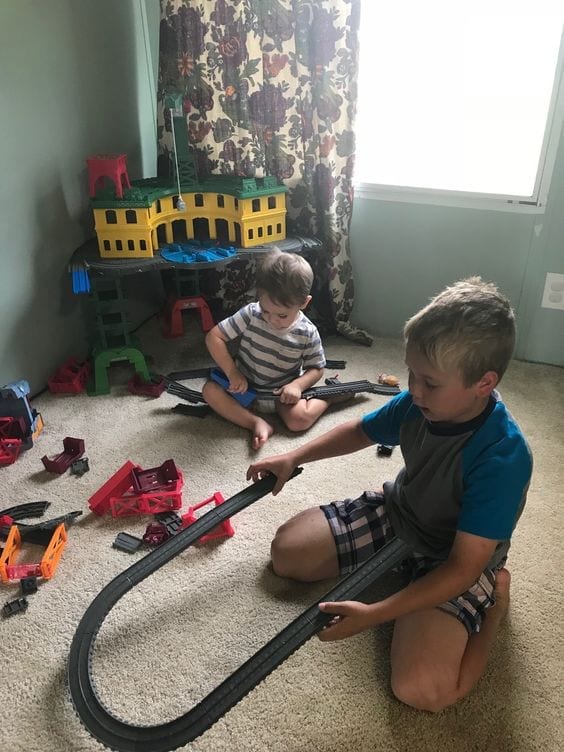 Thomas and Friends Super Station – Hands down, this is the boys favorite Thomas toy of the year! It is a large building that contains the famous Tidmouth Sheds and Brendam Docks. It also has a large Cranky that rotates and can hook trains with a hook attachment. On top of that, the track stretches out to 35 feet long and can hold over 100 different trains.
It comes with Thomas and Percy TrackMaster edition, which means they automatically chug along the track when switched on. A Harold the Helicopter is also included and so is a landing pad that makes sounds.
You can find the Thomas and Friends Super Station at your local Wal-Mart this holiday season!

Thomas the Train Tote-a-Train playbox – With all the trains laying around our house, this tote is perfect for storing them all! It holds 9 trains and also has a mini track inside the case. You can add additional track to the case and play all day!
TrackMaster James – The Super Station comes with Thomas and Percy, so why not add James into the mix? James comes with a trailer and happily chugs along the track once switched on. The TrackMasters only require one AA battery and are easy to change out.
Additional Thomas track – Although the Super station comes with over 35 feet of track, you can always purchase more if needed. The track is easy to put together and you can make dozens of different configurations.
Thomas minis – We LOVE the Thomas minis! They are small versions of the big trains and can be easily connected to each other, front or back. They also come in fun patterns that you won't see on the larger trains. Although they are mini, they also fit on the Super station track!

Thomas ride on – We were gifted on of these ride on along Thomas trains and Ryder just loves it! He is able to drive it around the yard and store trains underneath the seat. He loves his big choo-choo.
Thomas bath squirters – The Thomas fun doesn't have to stop just because it's time to take a bath! This 3 pack of bath squirters are fun to play with in the tub or at the beach or pool.
Thomas pop-up tent – We have had this tent since Avery was little, so over 5 years now. It's fun to see Ryder pull all of his trains inside and play Thomas in his Thomas tent. He also likes to put blankets and pillows in there and watch Thomas DVD's from one of the windows.
Thomas mini lantern – Maybe I should get Ryder this mini lantern for Christmas so he can play with this trains, in his tent in the dark!
What Thomas the Train toys are your little ones loving this year?
Want other great gift ideas? Check out:
The ULTIMATE Shopkins gift guide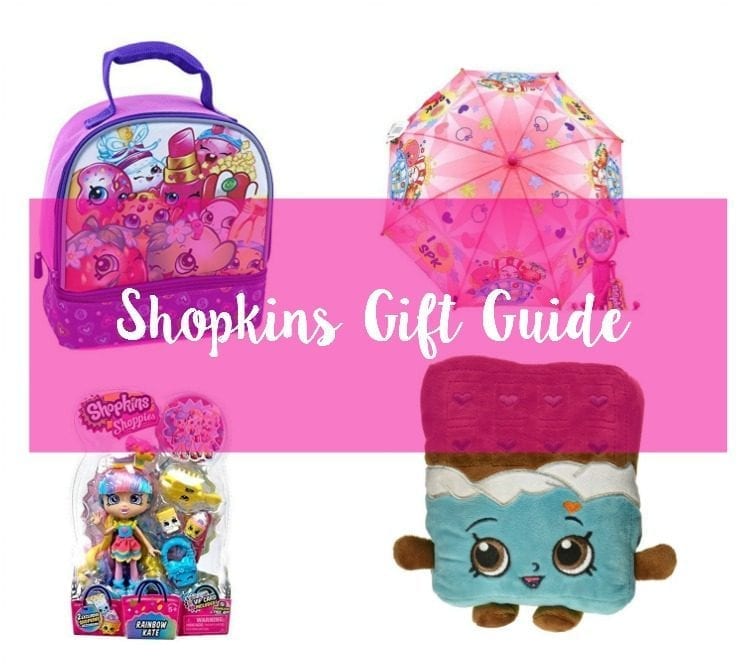 The BEST KitchenAid attachments


25+ Edible Christmas gift ideas