Last year while we were visiting family in Michigan, one of my good friends called me a helicopter mom. I laughed and I said "What's that?!" He said "You know, a mom that hovers over her kids all the time." I wasn't sure if I should laugh or if I was slightly offended but I knew he was right. I tend to stand over the kids when they are doing new things or if its something I think they may need help with. That's just me. Know what else is me? Avocados. And cheese. And eggs. And homemade bread. Put them all together and you get a glorious avocado egg salad grilled cheese. [You can hover, its ok.]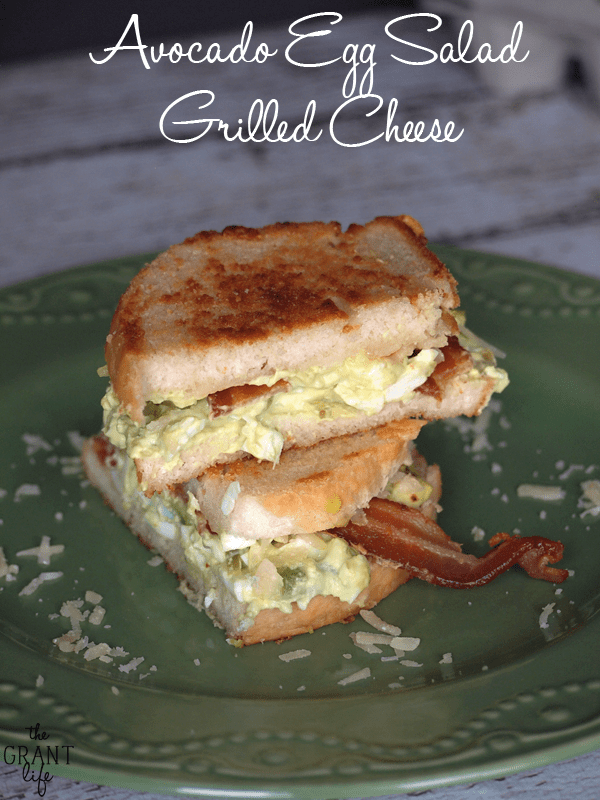 We dyed a lot of eggs this year. [A lot!] I'm thinking we dyed close to 3 dozen eggs between the two kids. And yes, I hovered over them while they were dying the eggs. The funny part is that they didn't make a mess, I did! I went to grab something a knocked over one of the cups full of pink coloring. [Maybe someone needs to hover over me?!]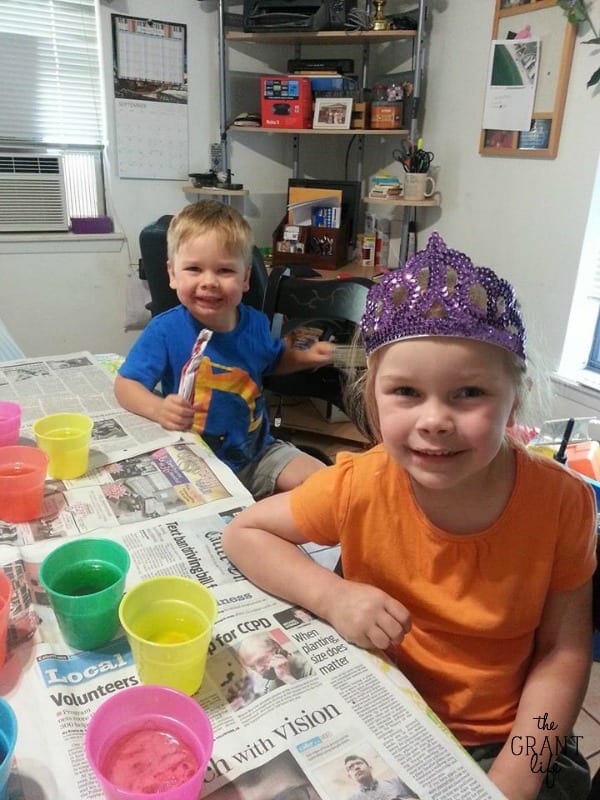 They were so excited to dye their eggs. They plopped an egg into each color and then immediately wanted to take them out. I don't know how many times I said the word "patience!" [Half to the kids, half to myself.] They even colored on a few with crayons before putting them in the cups. Avery cracked two and Ryley cracked one. I hovered but figured they couldn't do much harm with hard boiled eggs.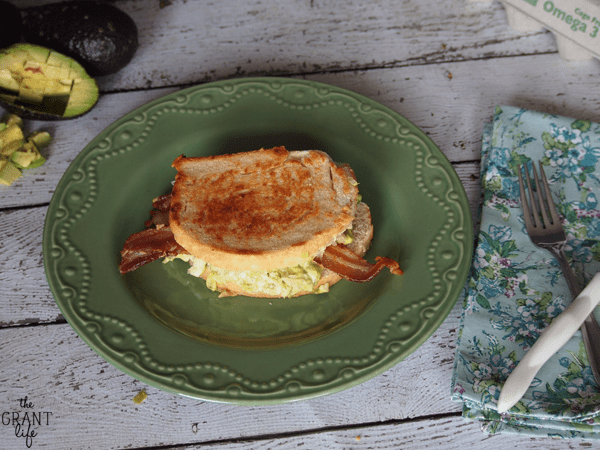 When I was peeling the Easter eggs to make this avocado egg salad grilled cheese, Ryley came up to me and asked to help. My first reaction was to tell her no thank you, but figured she'd only want to do one egg and then run off. Girlfriend peeled 6 eggs with me! And pretty darn good too. I showed her how to peel the shell away from the egg and she stood next to me and peeled away. It was one of the sweetest moments.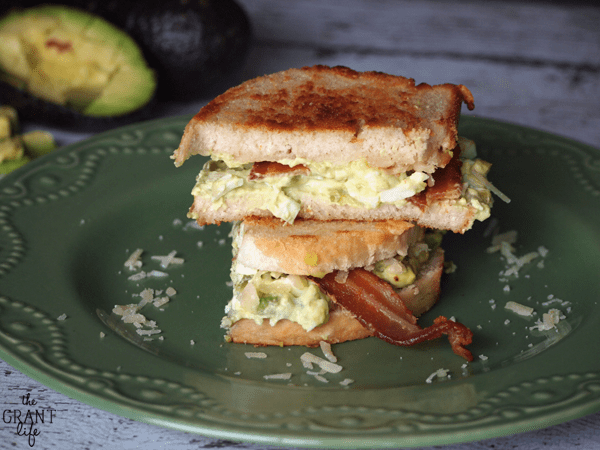 We checked out the Weelicious cookbook (affiliate link) from the library last week and the author first talks about letting your kids help in the kitchen. She says it plays a big part in them wanting to eat a variety of foods if they help prepare them. I figured since she helped me make the avocado egg salad that she would at least try it, right? Nope. She wasn't having any of that green stuff. She just wanted to peel a half dozen eggs and run. That's ok, she'll come around to avocado eventually.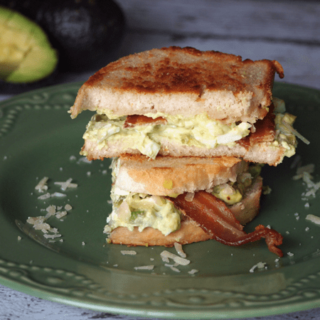 Avocado Egg Salad Grilled Cheese
Ingredients
6-10 hard boiled eggs, peeled and chopped
2 tablespoons mayo
1/2 avocado, diced
1 teaspoon mustard
salt and pepper to taste
bread
cheese of choice
butter
bacon
Instructions
Mix the first 5 ingredients together in a bowl.
Fry the bacon and set aside.
Place the bread with butter on side on the heated skillet, add the cheese and avocado egg salad.
Put the bacon and second slice of bread over top.
Continue to heat until the cheese is melted.
Enjoy!
Want more avocado-lious recipes? Check out:
Or sign up for our emails and never miss another avocado recipe!