Do you know that 90 percent of the time you can find an avocado in my fridge? Its true. I keep them on hand like most people keep eggs. But I have to confess that most of the time my avocados are pretty boring. I like them plain or on toast with some salt. Or guacamole. [Love guacamole!] Kinda sad for a self professed avocado lover, huh? I've decided to break out of my basic avocado rut. And I'm starting with this avocado hummus. [Oh yes.]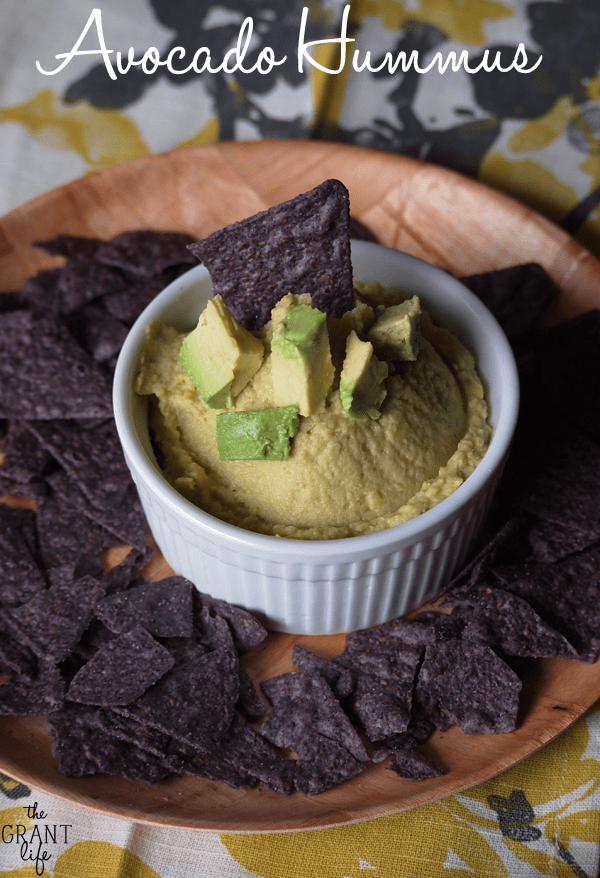 The last time I made hummus I used a large can of chickpeas and we ended up with a lot of hummus. We ate hummus for a week. Which is totally cool with me, but holy hummus. I decided to scale down this recipe and used a regular size can of chickpeas. [A 14.5 ouncer.] And after I made the avocado hummus and taste tested it, I realized that was a bad decision.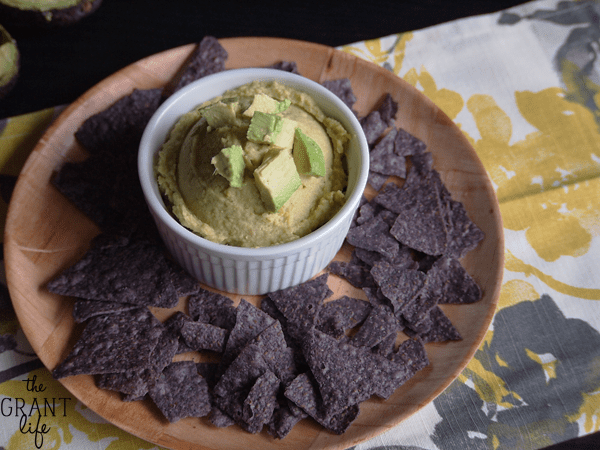 It was a bad idea because this hummus was so good. So good that it was gone before the night was over. So good that my husband told me "I like this better then your guacamole." [To which he got the stink eye and I mumbled something sarcastic under my breath before taking another chip with hummus.] And at the end of the day, there was no avocado hummus left. None. Not even a smidgen.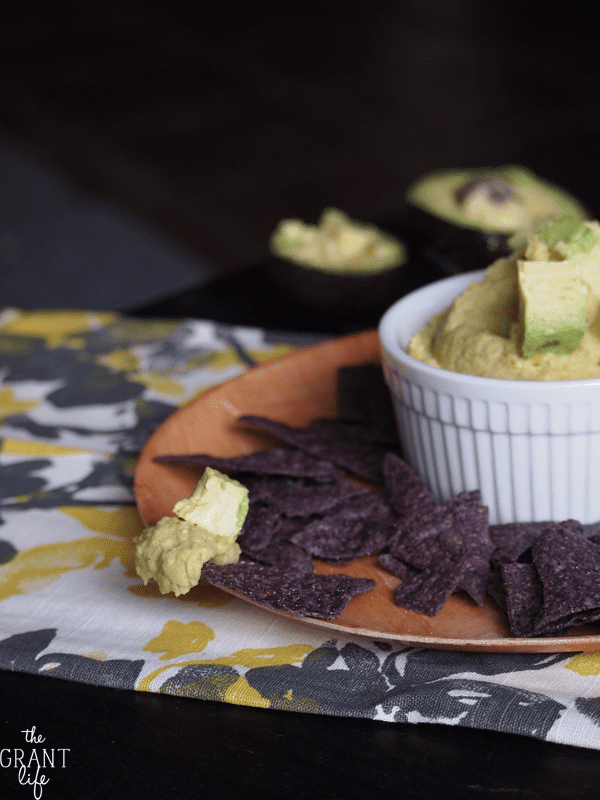 The moral of this avocado story is that I will use a bigger can of chickpeas next time. And that there will be a next time because holy avocado was this good! And much to my husband's disbelief, its not better then my guacamole. Well, maybe its a little bit better. And a little bit healthier. And creamier. Ok. Avocado hummus wins. [Don't tell Ryon.]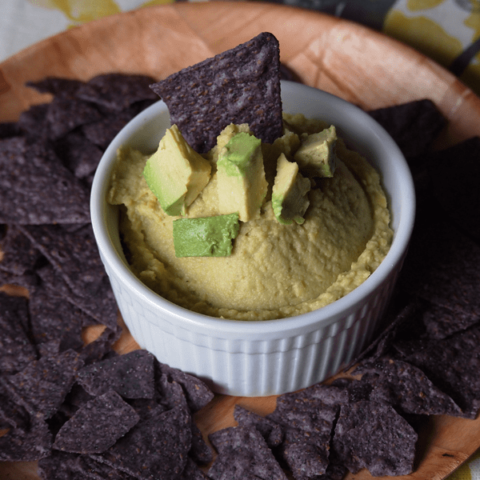 Avocado Hummus
Ingredients
1 14.5 can chickpeas
1 small avocado, chopped
1 tsp garlic
2 tsp extra virgin olive oil
salt and pepper to taste
Instructions
Drain and rinse your chickpeas.
Add them along with your avocado and spices to the food processor.
Blend for about one minute.
Drizzle the olive oil through the food processor shot, while its still mixing.
Mix for about 30 seconds, or until smooth.
Remove from processor.
Enjoy!
Notes
You can use more avocado for garnish, if preferred.
Want more avocado recipes? Check out:
And be sure to sign up for emails and score a pretty awesome freebie!