Most of the time when I wake up in the morning I don't jump out of bed. It's more of a reluctant slide off the side of my bed and shuffle to the coffee. And I do mean slide. I put my hand out on the edge of my bed, swing my feet over and push myself up and out. And then shuffle towards the coffee. I'm not a morning person yall. There are not many things that qualify jumping out of bed for me. [Kids excluded. I jump out of bed before I realize I'm awake when they cry at night. Its instinct.] The other exception? Avocados. I had a dream about these bacon avocado scones and let me tell you, I have never gotten out of bed faster.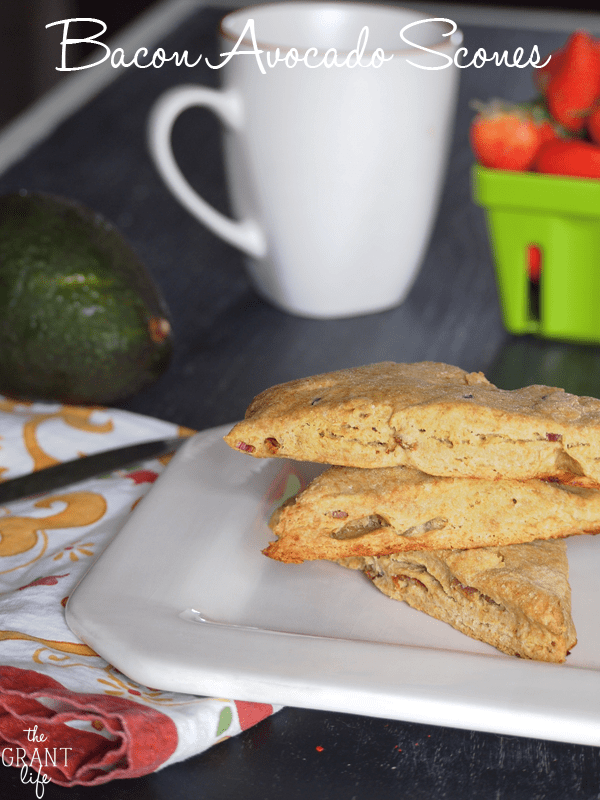 Ok, maybe I'm being slightly dramatic. [Me? Never!] But I did have a dream about these scones and I did wake up extra early to make them. And by extra early I mean 7. You think I'm kidding, but I'm not. I'm pretty sure that I scared Ryon when I grabbed a cup of coffee that morning. And was able to have a conversation with him. Conversations are normally reserved for after the first cup of coffee. Unless avocados are involved.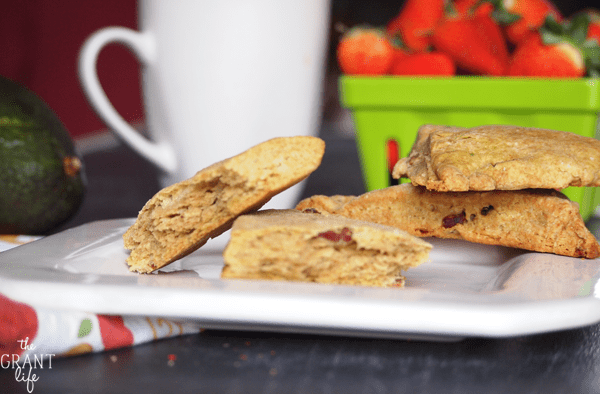 So as talking to him I start pulling out ingredients to make these scones. I can see the confessed look on his face as I keep reaching for things. I grab the avocado and bacon out of the fridge and tell him my plans. He just laughed, shook his head and went back to reading the news. I think he knew I was really up for the avocados. Possibly the bacon as well.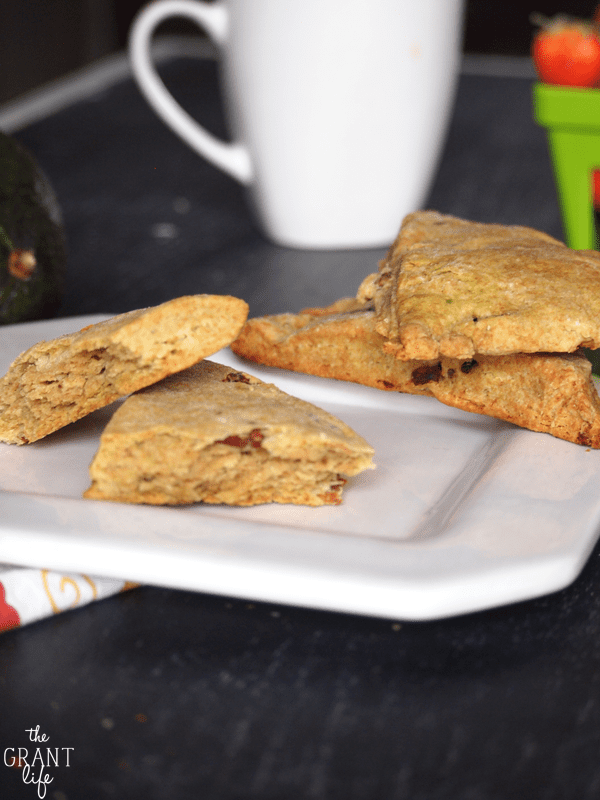 I'm glad that I got out of bed early that day because I had more time to eat these avocado bacon scones! I made 8 large scones and when I looked later in the day there were only 4 left. And Ryon wasn't home and had only eaten one for breakfast. I was stumped where the other scones had gone. Ah well. A mystery for another early morning.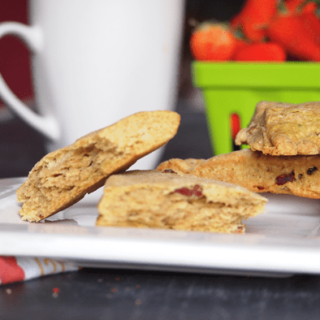 Bacon Avocado Scones
A savory breakfast scone!
Ingredients
3 thick slices bacon
1 ripe avocado
½ cup heavy cream
2 ½ cups all purpose flour
1 tablespoon baking powder
1 tablespoon sugar
½ teaspoon salt
6 tablespoons cold butter, cut into pieces
Instructions
Preheat oven to 400.
Fry the bacon, crumble and reserve.
Mash the avocado and mix with the heavy cream.
Mix the flour, baking powder, sugar and salt together.
Add the cold butter and mix until the mixture is crumbly.
Pour in the avocado mixture and stir until combined. (Dough should be slightly sticky).
Add the bacon.
Form a ball and roll out onto a lightly floured service.
Roll to about 1/2 inch thick and cut into 8 pieces.
Place on parchment paper or a silicon baking mat and cook for 20-25 minutes.
Let cool and enjoy!

Want more avocado recipes? Check out: