These lactation snacks are perfect for nursing moms but are also great for the whole family. If you are looking to increase your milk supply, let me show how to make the BEST no-bake lactation cookies! These are one of my all time favorite lactation recipes!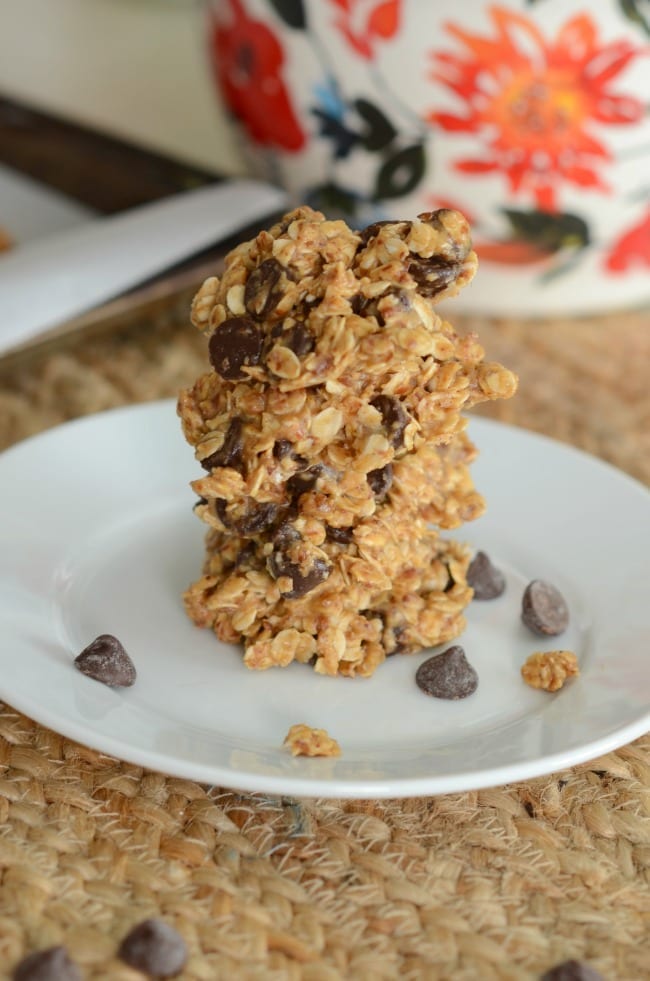 The BEST no-bake lactation cookies
Hey there! Are you ready for the most versatile cookie ever? AND that tastes delicious?! Yup. That's these no bake lactation cookies. They are made for nursing mamas to help increase milk supply and boost energy. But they are also perfect for the whole family. I love them for breakfast and a late night snack. And yes, they are that good that I'll eat them twice in one day.
And I should mention that they are gluten free, dairy and refined sugar free too.
Boom. Most versatile (and semi-healthy) no bake cookie ever.
Lactation cookies
The main purpose of these cookies are to help nursing moms naturally increase their milk supply. They are packed full of ingredients that do just that. The ingredients that help with lactation in these cookies are:
oats
ground flax seed
coconut oil
brewers yeast
dark chocolate chips
peanut butter
That's a lot of goodness packed into one lactation cookie. Together they not only provide the nutrients to help increase your milk supply, but they also should give you a boost of energy. Which is awesome since nursing a sweet babe can seem like a full time, non-stop job.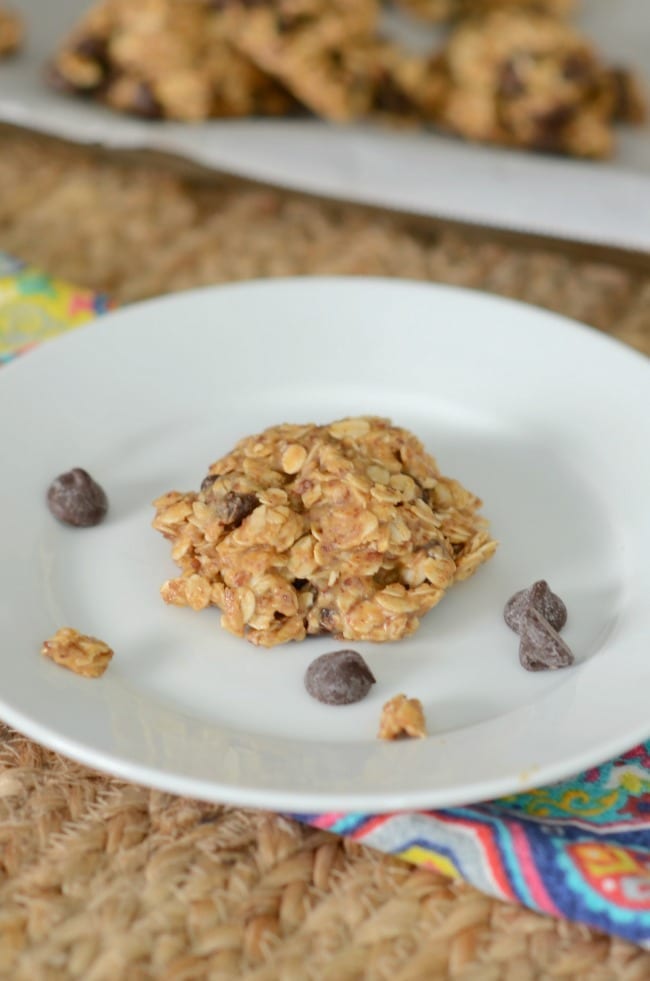 No bake lactation cookies
Maybe the best part about this lactation cookie recipe is that they are no bake. That means no turning on the oven and waiting for them to cook and then waiting for them to cool. Nope. These cookies are mixed together, placed on a cookie sheet and allowed to set. And you can speed up the last step by placing them in the freezer for a few minutes.
Quick and delicious no bake cookies? Yes, please!
If you have older kiddos these cookies are a great way to "bake" together. They can help add in the ingredients and mix it up. They are really a no-fail type of cookie and I know my kiddos love helping in the kitchen.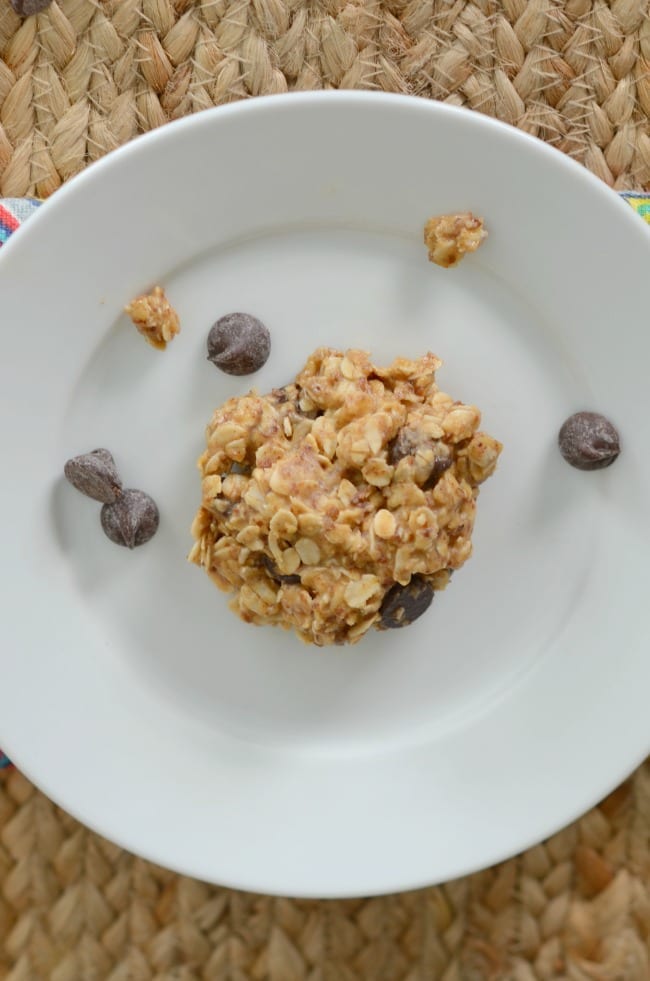 Great for the whole family
The same ingredients that help with lactation for nursing moms are also great for the whole family.
Brewers yeast – is packed with fiber and vitamin B. It helps with blood sugar levels, to boost your immunity and aids in anemia. There are also a host of other benefits to using Brewers yeast in your diet.
Ground flax seed – is full of Omega 3 fatty acids and fiber. Flax seed has been found to lower cholesterol, blood pressure and helps keep you full due to high amounts of protein.
Coconut oil – there are so many benefits of coconut oil when added to your diet. Some include boosting your immune system, improving digestion and increased energy. (There are also some great non-diet uses for coconut oil too! It's great to have in the house.)
So yes, these ingredients are great for nursing moms but they are also beneficial for the whole family. If you are worried about an ingredients and how it will affect you, feel free to omit it from the recipe. Or use a smaller quantity until you are comfortable with it.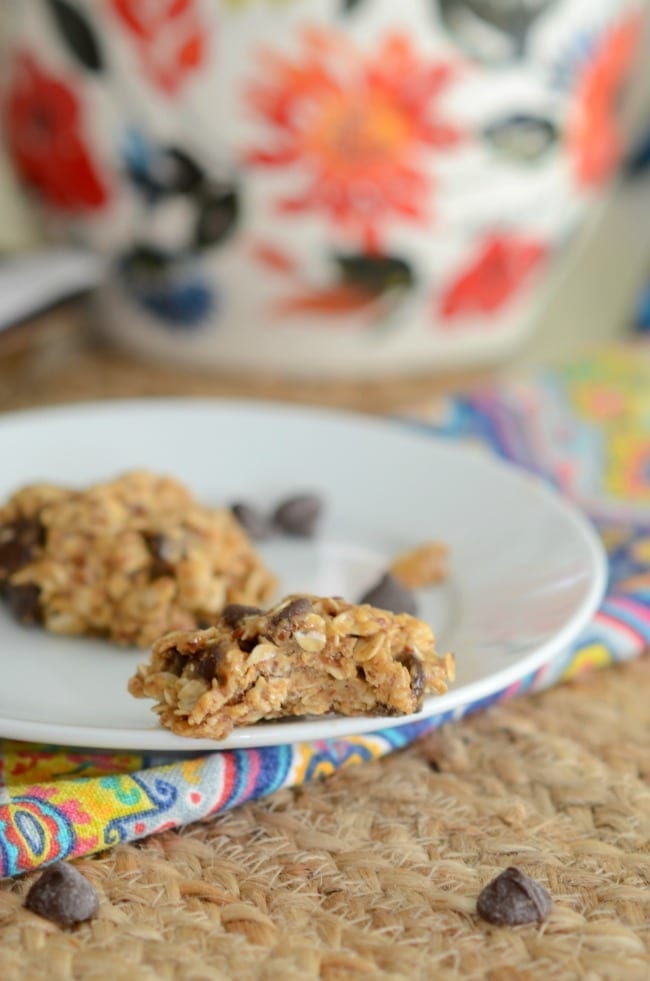 Tips for making the best lactation cookies –
You are going to want to use high quality ingredients for these cookies. I like to use organic old fashioned oats, extra dark chocolate and organic ground flax seed. All of the ingredients can be found at your local grocery store or you can check out my Amazon store for all the ingredients.
You are going to need to shape your cookies by pressing them firmly onto a prepared cookie sheet. Feel free to make the cookies any size you would like. I made mine about a tablespoon size each and ended up with close to 24 cookies.
The cookies are no bake but need time to set up after mixing. The coconut oil helps set the cookies. I suggest placing them in the fridge or freezer to help with this.
After the cookies set, place them in an airtight container or plastic bag and keep them in the fridge. They should keep for up to two weeks.
If you would like to freeze them, allow them to set first then place in a plastic baggy. Make sure to remove all the air and place in the freezer. To thaw, place in the fridge.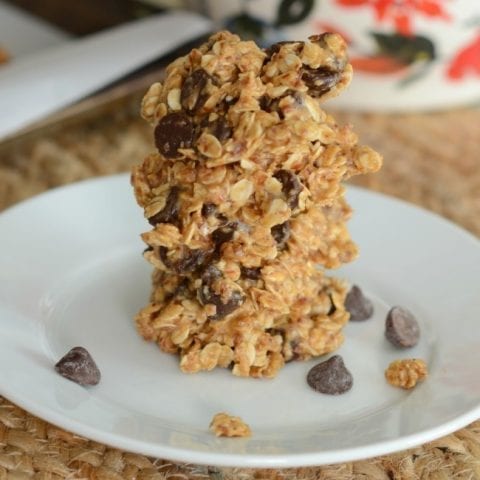 No bake lactation cookies
Ingredients
3 cups rolled oats
2 tablespoons brewers yeast
½ cup ground flaxseed
½ cup honey
1 cup peanut butter
½ cup dark chocolate chips
1 teaspoon vanilla
3 tablespoons coconut oil
Instructions
In a large bowl combine the oats, brewers yeast and the flax seed.
Mix in the honey, peanut butter, vanilla and coconut oil.
Fold in the chocolate chips.
Press tablespoon sized amounts of dough onto a greased cookie sheet. Press firmly to shape the cookies.
Allow to set by placing in the fridge or freezer for 5-10 minutes.
Enjoy!
Notes
Will keep for 2 weeks in an airtight container in the fridge.
Nutrition Information:
Amount Per Serving:
Calories:

165
Cholesterol:

0mg
Sodium:

56mg
Carbohydrates:

17.2g
Fiber:

2.3g
Sugar:

8.3g
Protein:

5.3g
You can also grab a free nursing log printable. It's a great way to track your nursing schedule and evaluate if the no bake lactation cookies are helping.