These loaded taco potato wedge nachos are perfect as an appetizer or dinner!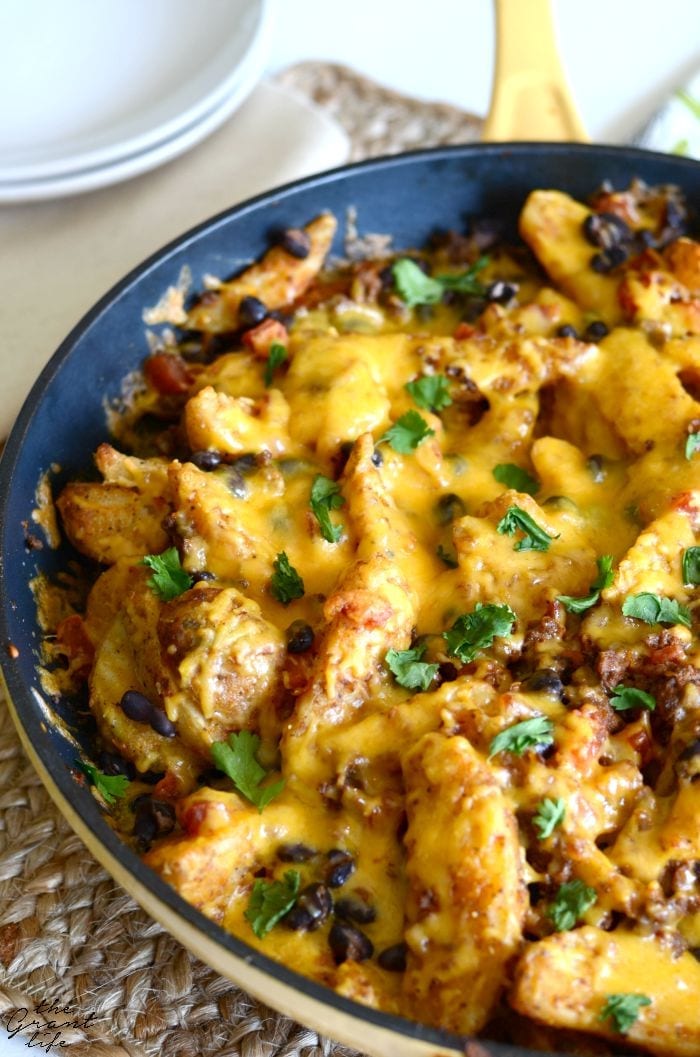 Let's just take a second to appreciate all that cheeeese! I'm an over cheeser. I put more cheese then necessary in everything. I have to have it on hand or I feel like I'm missing something. Some people add ketchup to everything – I add cheese! Eggs, pasta, casseroles. Everything gets a good sprinkling of cheese.
I would say I'm a cheese snob, but I'm not. I am an equal cheese lover. My favorite is Swiss and extra sharp cheddar. I like my cheese to have a bite to it!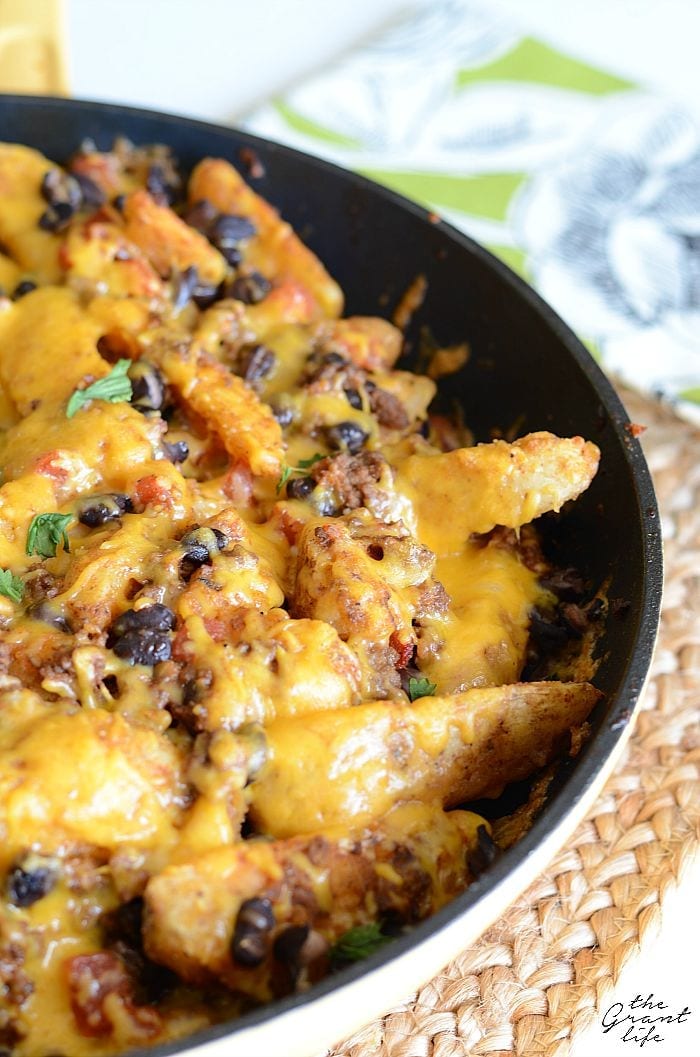 I pulled out my skillet to make these potato wedge nachos too. I haven't used my skillet in awhile. I have been so dang busy that I haven't really cooked much lately. Desserts – yes. Dinner and breakfast – no. You can see where my priorities are with that one.
If I do cook it's normally a quick pasta for dinner. The kids love pasta just like their momma. Wooo! Ryon is still trying to get used to the whole pasta for every meal thing. He's German and I'm Italian. I want pasta and he wants potatoes. I can only have potatoes once or twice a week before I'm potato'ed out. He could do potatoes every.single.day.
I'm slowly turning him to the dark side (pasta) but he still wants his taters.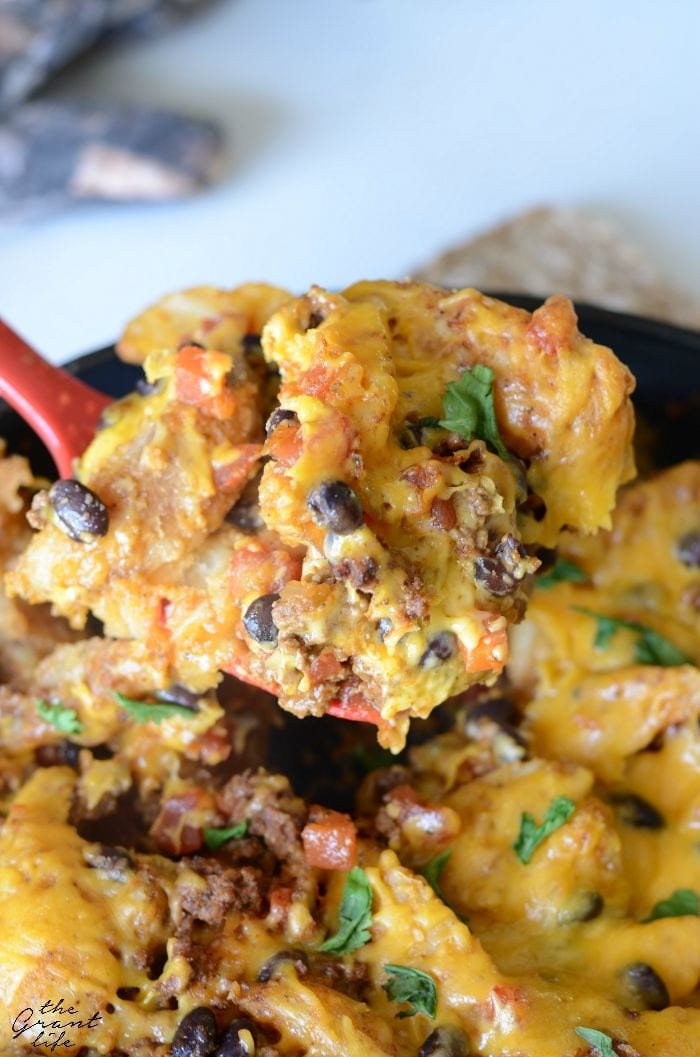 Fine husband. You can have your taters. But I'm going to smother them in cheese first. Well, taco meat, black beans, fire roasted tomatoes and then cheese. Basically I put a South Texas spin on his beloved potatoes. I'm pretty sure he was ok with the whole loaded taco potato wedge nacho thing. And we may have both had them for breakfast the next day too. Hey, eggs go on everything!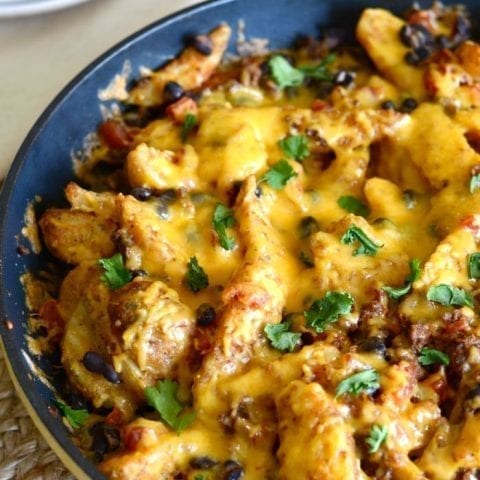 Taco potato wedge nachos
Ingredients
1 pound of hamburger meat
1 package of taco seasoning (or homemade)
1 can black beans
1 can petite diced fire roasted tomatoes
2 cups of cheese
1 bag of frozen potato wedges
cilantro for topping
Instructions
Preheat the oven to 350.
In a skillet, brown the hamburger meat until no pink remains. Drain fat.
Add in the taco seasoning with 3/4 cup of water. Bring to a simmer and cook for 3-5 minutes.
Add in the can of black beans and tomatoes. Toss together with the meat.
Toss the potatoes in the skillet and mix with meat, black beans and tomatoes.
Add 1/2 cup of the cheese and mix again.
Top with the remaining cheese and put in the oven.
Bake for 18-22 minutes or until the potatoes are cooked through and the cheese is bubbly.
Remove, top with cilantro and enjoy!
Like this post? Check out these recipes: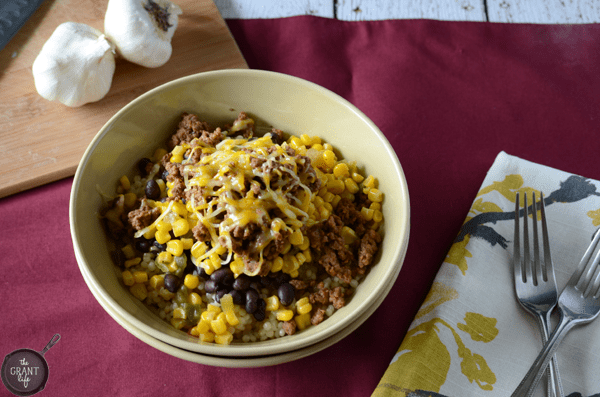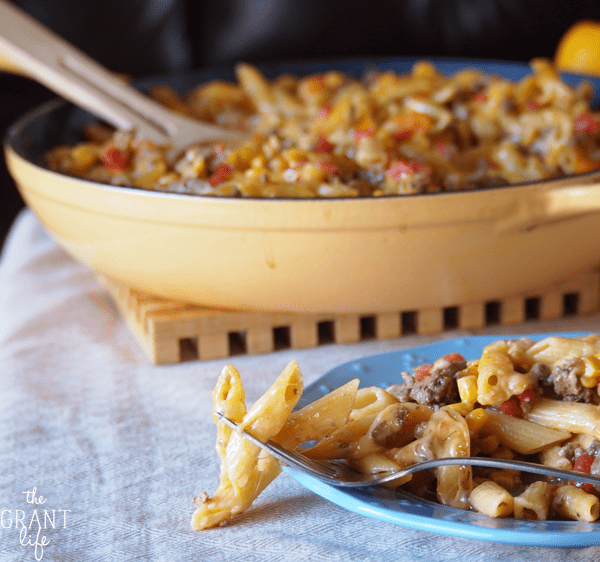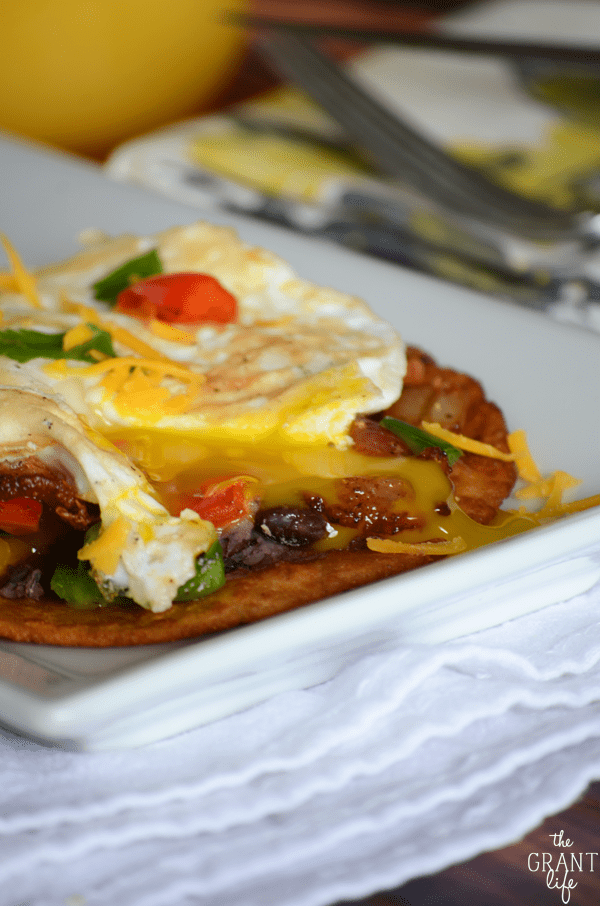 Like it? Pin it!