A fun take on the classic taco bowl, these couscous taco bowls are full of flavor and easy to pull together for a weeknight meal.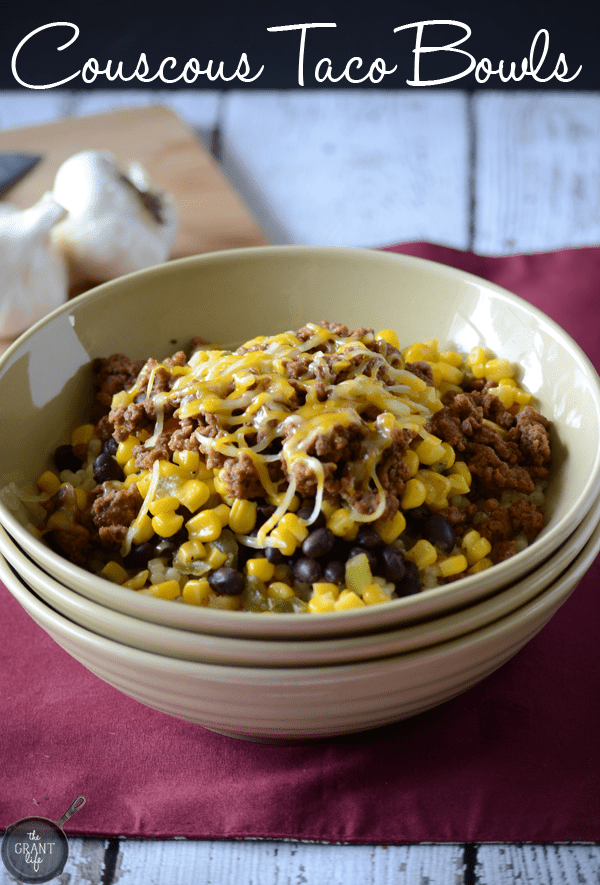 So yesterday it happened. I turned 30.
The world didn't end, nothing crazy happened. It was a pretty laid back day actually.
Ryon and Avery went and got hair cuts then took my car to the parts store. Ryley, my mom and I went shopping for a bit and ended up spending way too much time in Target.
It was like any other Sunday really. Crazy kids, lots of food and family. My favorite!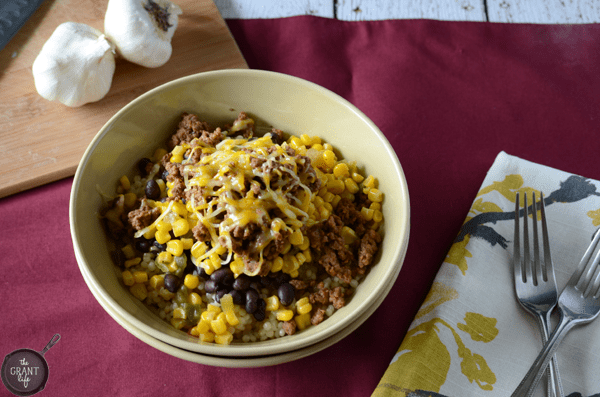 Except there was cake at the end of the day! That I didn't make!
At first I had told my mom that I wanted to make my own birthday cake. And she said "whaaaa? You can't do that!" And then I got lazy [because it was my birthday] and didn't make a cake. But mom came through [like always] and bought a delicious cake.
And there was ice cream too. Which, I passed on but my kids did not. [What kid would?!]
So at about 8:30 last night we thought it would be a good idea to sugar them up with cake and ice cream.
Actually we didn't think because whoa. They were cray cray.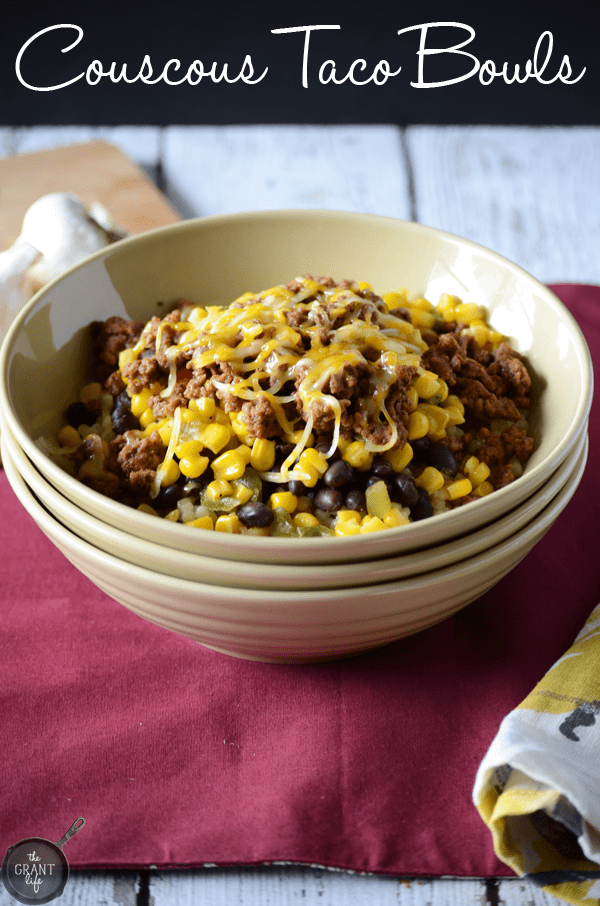 Ryon was ready to go but I told him no way. I need these kids to run of some energy first!
I tossed them in the backyard with two yellow labs and told them to run. That only lasted like .5 seconds so I started throwing a tennis ball for the pups.
And the kids started chasing it!
My two monsters ran and ran and ran while I threw a ball for the dogs. The dogs were always faster but the kids didn't care. They laughed their little sugar filled heads off and sprinted around the yard.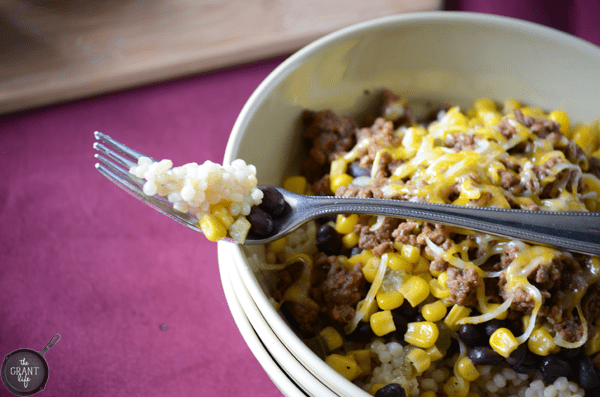 By the time we got home [around 9:30] we were all pretty tired. I put the kids to bed and Ryley fell asleep fairly quickly.
I jumped on the computer do to a few things and I could hear Avery wrestling in the other room. He kept popping his head out and saying "I love you mom, love you, mom, I said I love you, mom love you too".
Over and over. [And over.]
No amount of "love you toos, love you more honey, love you turkey"s would get him to stop.
I'm really not complaining though. I love his sweet little "i love yous" more then anything in the world.
I just hope [and pray] that one day he has a child exactly like him.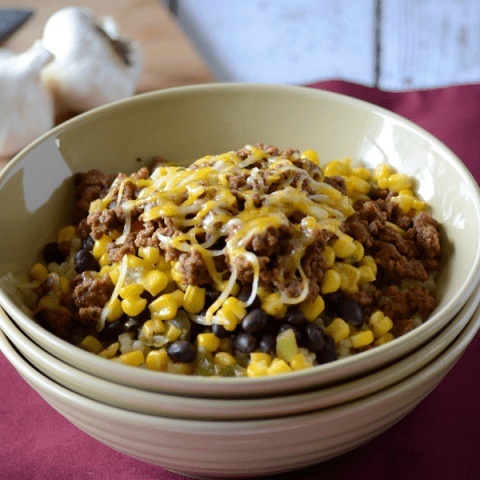 Couscous Taco Bowls
Ingredients
1 pound hamburger
2 cups pearl couscous
taco seasoning [packet or homemade]
1 oz can southwestern corn
1 15 oz can black beans
1-2 cups of cheese
Instructions
Cook the hamburger until no longer pink.
Add in the taco seasoning and continue to cook for another minute or so.
Start the water for the couscous and cook according to package.
Layer the couscous, hamburger meat, corn, beans and cheese in a bowl.
Let cool and enjoy!
Nutrition Information:
Amount Per Serving:
Calories:

3226
Cholesterol:

459mg
Sodium:

1568mg
Carbohydrates:

344g
Fiber:

44g
Sugar:

2g
Protein:

192g
Want more recipes like this?