These lasagna roll-ups are filled with veggies, ricotta and Mozzarella. Covered in melty cheese and ready just in time for dinner.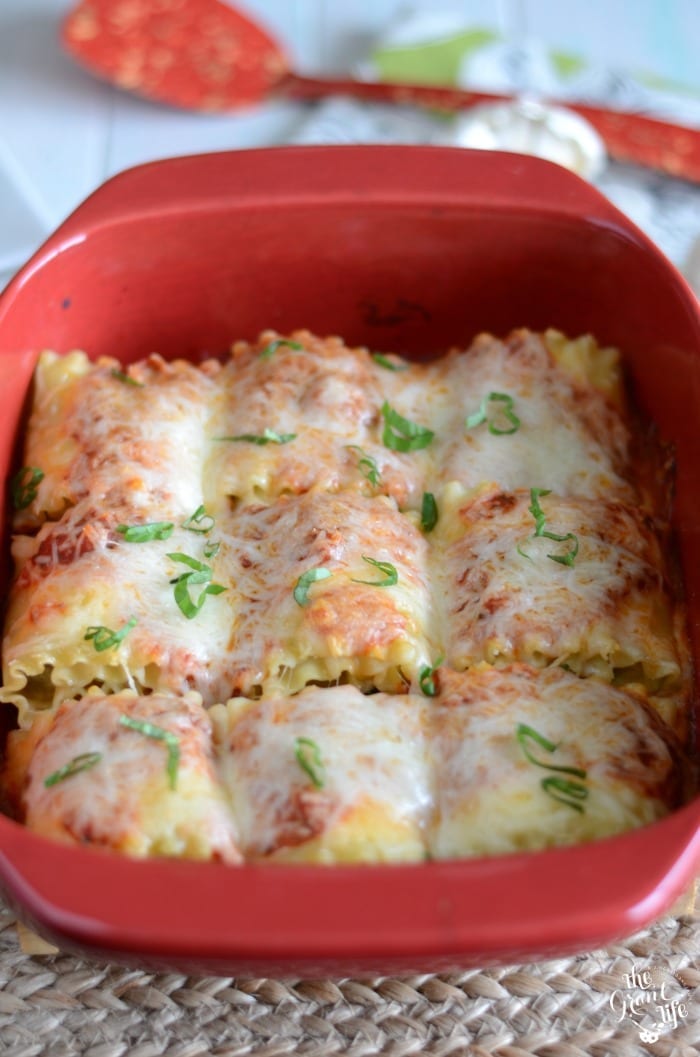 Hello friends! I am so in love with this easy dinner recipe. I could probably eat it every day. And that's saying a lot because I have been real weird with food this pregnancy. I will crave something and as soon as I start to make it, I'm over it. Sometimes it even makes me nauseous and I can't look at it. It's the weirdest thing!
But these veggie stuffed lasagna roll-ups are my jam right now. I had them for dinner and then again for lunch the next day. If there had been more I would have had them for dinner too. They are that good!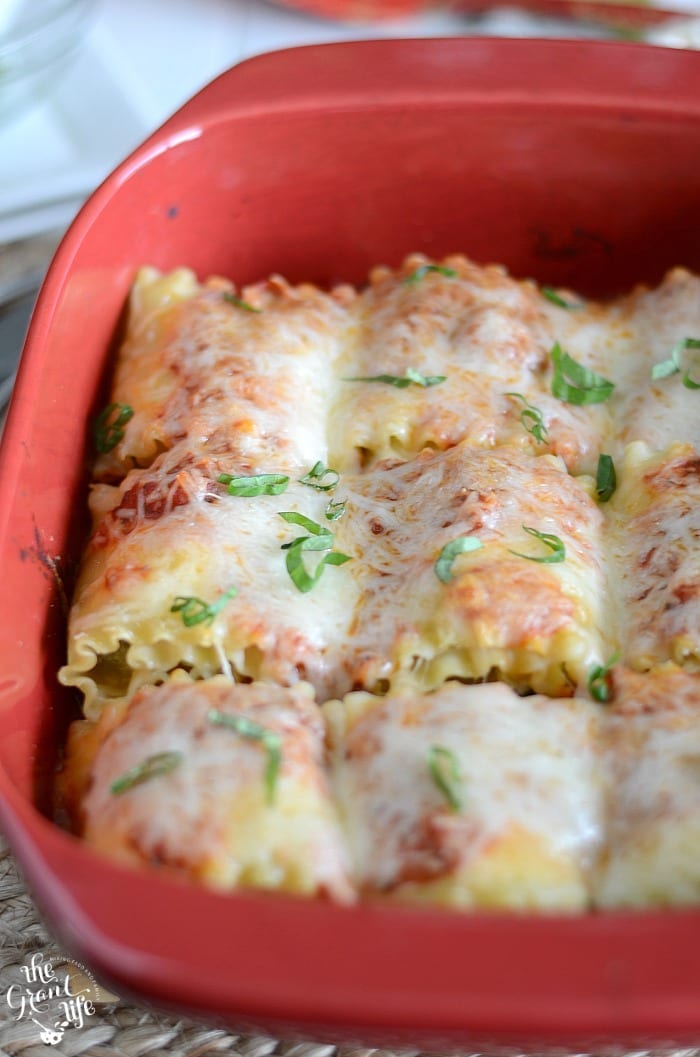 Now I can't say this recipe is "healthy" because the roll-ups are stuffed with ricotta, but it is better for you then regular lasagna. There are less noodles but it is just as filling. And the flavor? Out of this world good. Perfect for a quick weeknight dinner. Or if you want to impress friends or family. They will think you spent a lot of time prepping and cooking when it reality it took you a little over half an hour to put together.
Sneaky. Sneaky and delicious.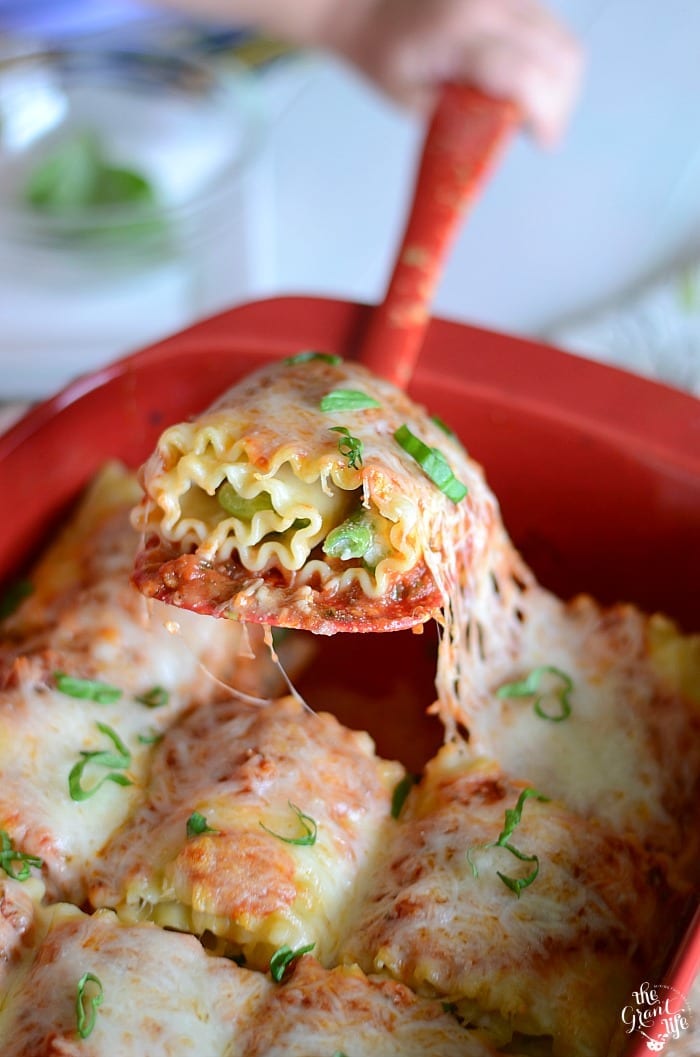 And if you have a meat eater then feel free to add some sausage or hamburger to the recipe. Ryon was out of town so I was able to go meat free with these bad boys. When he gets home I think I'll try a meaty version of this recipe. It's a pretty versatile recipe so I'm kinda excited to try new fillings. But maybe that's just my pregnancy brain talking.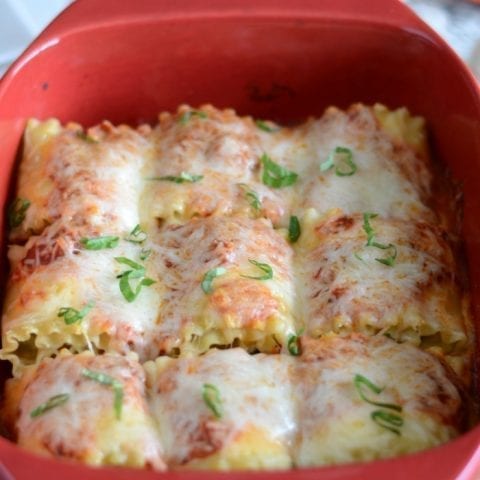 Veggie stuffed lasagna roll-ups
Ingredients
10-12 lasagna noodles, cooked al dente
1 cup frozen vegetable mix
2 cups shredded, divided
1/2 cup ricotta cheese
2 cloves of garlic, minced
1 egg
2 cups of pasta sauce of choice, divided
Instructions
Preheat the oven to 400.
Spread a layer of pasta sauce on the bottom of baking dish.
Mix together the vegetable mix, 1 cup of shredded Mozzarella, the ricotta cheese, the garlic and the egg. Spread 1ish tablespoon of the veggie mix on a lasagna noodle and roll it up. Place the roll-up, seam side down, onto the pasta sauce. Repeat until you have filled all your noodles.
Top the rolls with the remaining pasta sauce and then the rest of the Mozzarella cheese.
Bake for 20 minutes.
Remove, add fresh basil or parsley and enjoy!
Like this post? Be sure to check out:
Like it? PIN IT!