I'm pretty sure that Spring skipped over South Texas. It was 100 degrees this past week! I am one hundred percent not ok with this. I love fall, winter and spring. Summer is for the birds! Especially when its getting to be so hot so fast. But I digress. Here is our garden update for April! [Holy moly, how is it already May yall!?]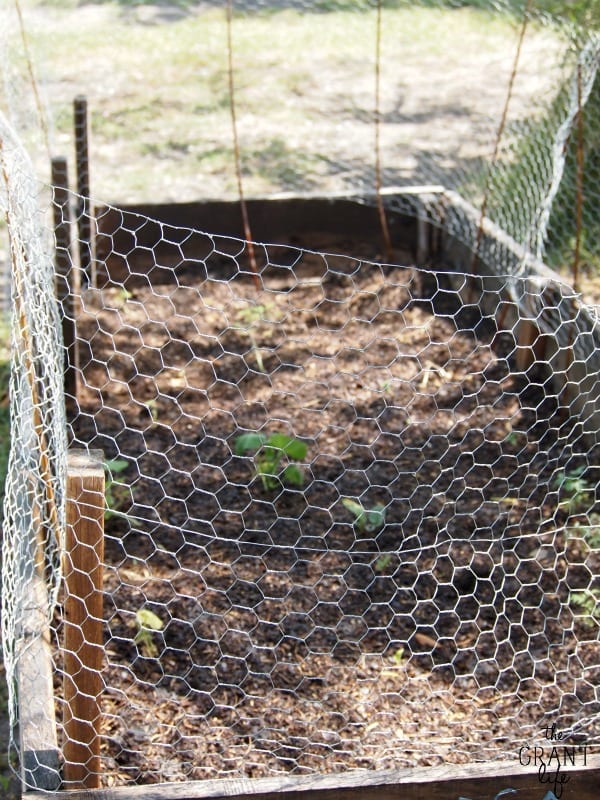 I transplanted all my seedlings into one raised bed and added more dirt. I watered them and I may have even talked to them a little bit. I was so excited to have the start growing outside! The next day I came out and my bed looked like it had been trampled. There were holes near the back corners and some of my seedlings were gone. I was NOT happy. You know who was happy?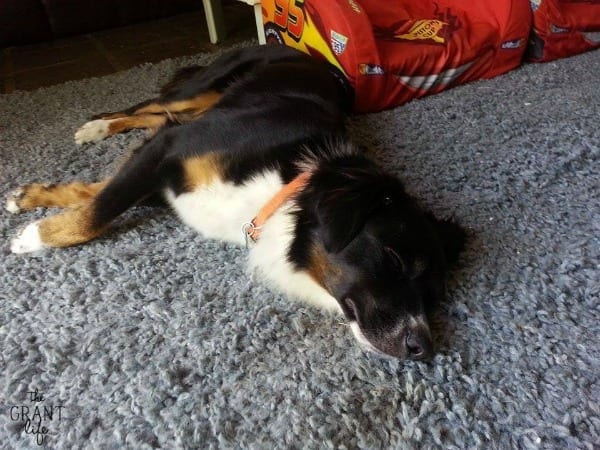 This guy. The digger dog. I found two dogs bones in the bed when I went to straighten it out. [That's Brewster by the way. He's not my favorite right now.] So I bought some chicken wire and bamboo stakes to keep him out. I also planted more peas, squash and cucumber in the bed. Oh! And I planted my potatoes in a tub. Weird, right? Im experimenting with it to see how they go. [We shall see!] I havent touched the second raised bed in the back yet, but I will soon.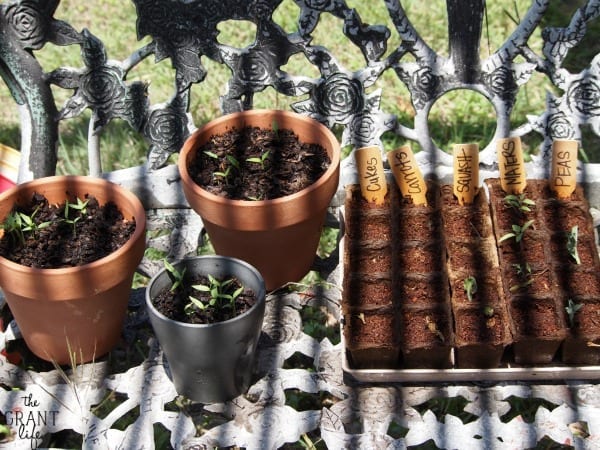 This is our front porch. I found those terracotta planters, the seed starter kit and a ton of vegetables seeds on sale at Target one day. Since I giant puffy heart sales and gardening, I couldn't leave it all there! There are jalapenos and bell peppers in the pots and cukes, carrots, squash, maters and peas in the starters. I'll probably move those to the back planter once they get a little bigger. [And I'll be sure to wrap it with chicken wire too!]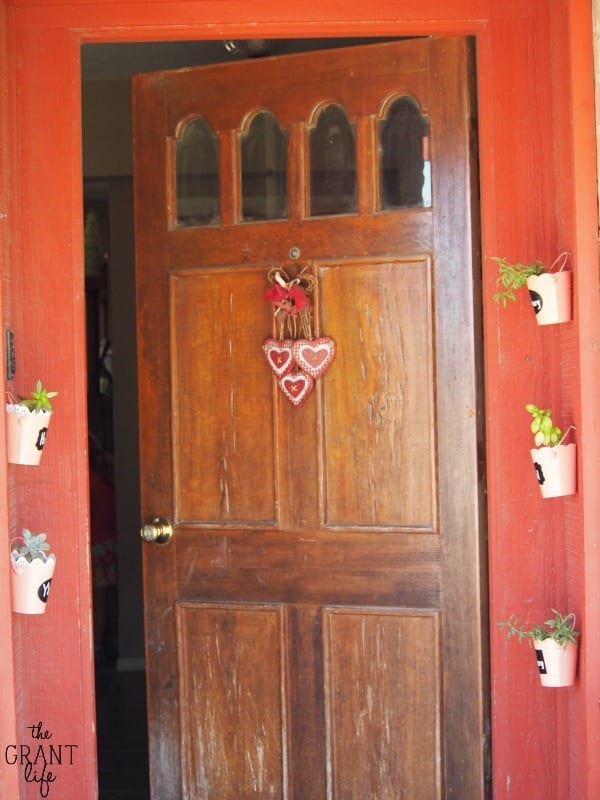 Speaking of my front porch, I also found these super cute tins in the dollar section at Target and turned them into planters. I hung them on the sides of our front door, and I just love them! The ones on the right have herbs and the ones on the left have succulents. Oh, I also grabbed some chalkboard labels from the dollar section and added them to the tins. [Raise your hand if your a Target addict! Meee!]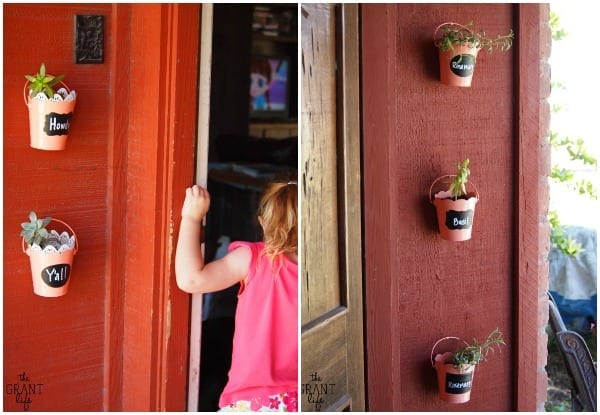 I have an indoor herb garden in the windowsill above the sink and now I have some more outside! I think I have a small obsession with herbs. But I'm ok with that. Plus, it didn't cost me much since it all came from the dollar section. [That's what I tell myself anyways.]
So our garden is off to a slow start thanks to a little black dog. I'm hoping my seedlings feel safe wrapped in chicken wire and grow, grow grow! How is your garden looking?
Ps.. be sure to sign up for our emails if you want more posts like this!