One thing I love about summer is that we get a little lazy. We stay up later and get to sleep in. We make plans as we go and fly by the seat of our pants. Unfortunately, one of the things that kind of gets left in the dust is our menu planning. If your like me, then your menu for some reason slips between the cracks during the busy summer months. I'm hoping that this summer menu printable will help us get back in our menu planning groove!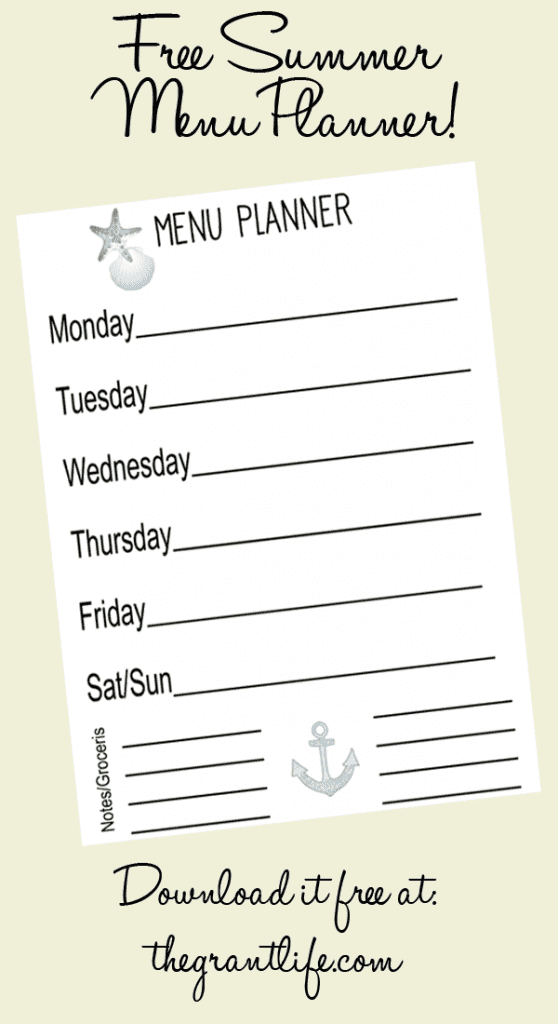 Lately, I have been cooking with more fresh fruits and veggies that I we pick up from the farmers market. I still tend to throw together a meal on the fly, even with fresh produce on hand. Sometimes, I end up throwing things away that I should have used. And I don't like that. So I have my fingers crossed that this summery printable will help with that. Here's to getting back on the menu planning train! Toot toot!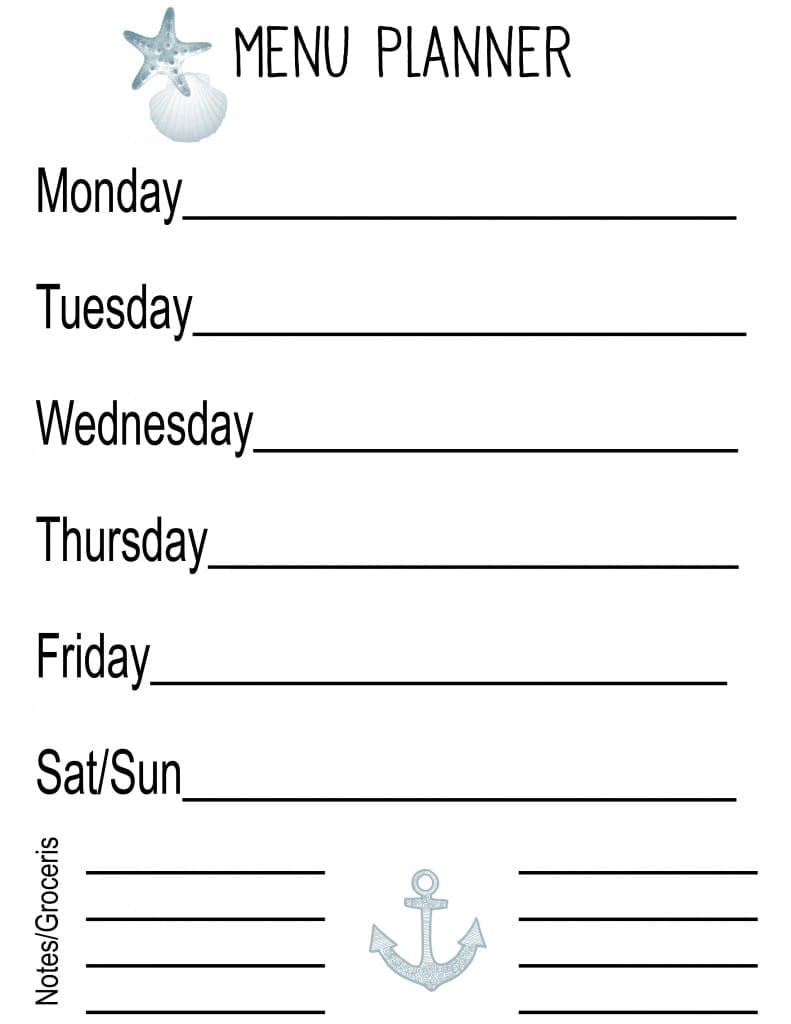 To print your own menu planner – click on the image, save to your computer and print. It should print nicely on a regular piece of paper.
Like this post? Be sure to check out:
And don't forget to sign up for our emails and have fun things like these delivered to your inbox!