If you are anything like me then you love to try new recipes. Its fun to tweak an old recipe or come up with something completely new. I could spend hours in my kitchen creating new recipes for my family. As much fun as I have making new things to try, there are a few recipes that I seem to always come back to. One of them is this basic butter cake recipe. I always use this recipe when making cakes because its just so good! So I created a basic cake recipe printable to share with yall. Ya know, in case you are like me and hate having to run to the computer for a recipe!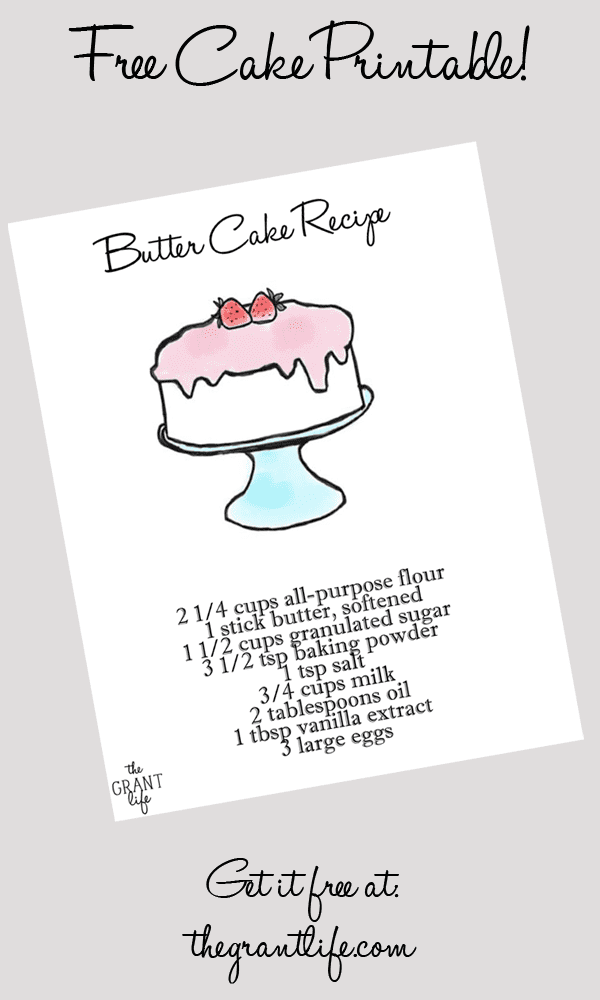 I love printables. I print them out and use them as easy decor. I have the ingredient substitution printables proudly hanging in my kitchen. [Because I'm the substitution queen!] And now I can add this cake recipe print to my walls. [Holla!]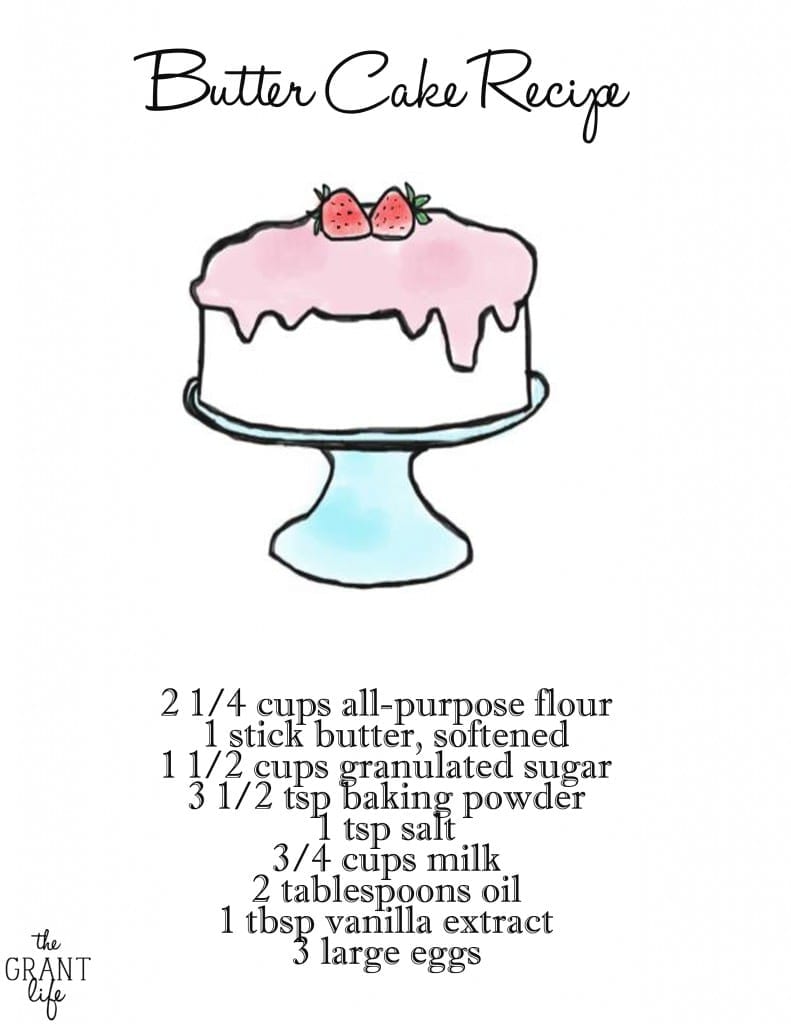 To print yours out – click on the image, save and print. It should print out nicely on a regular sheet of paper. Or you can get fancy and print it out on cardstock. I have the ingredient substitution printables hanging on a clipboard on my wall. Not super fancy but its cute and easy to see when I'm baking. I'm thinking I may do something similar for this cake print. But no matter how you display yours, once you print it out you should be ready bake some butter cakes!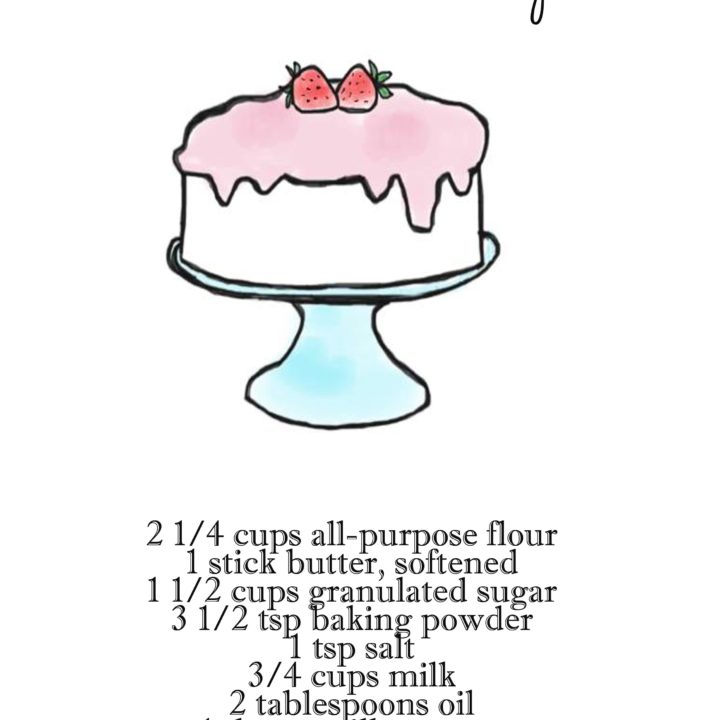 Basic butter cake recipe
Ingredients
2 1/4 cups all-purpose flour
1 stick butter, softened
1 1/2 cups granulated sugar
3 1/2 tsp baking powder
1 tsp salt
3/4 cups milk
2 tablespoons oil
1 tbsp vanilla extract
3 large eggs
Instructions
Preheat oven to 350.
Cream the butter and the sugar.
Add eggs one at a time, beating in between.
Add the vanilla, oil and milk.
Add the flour, baking powder, and salt to the wet ingredients.
Mix until all lumps are gone.
Spray pans with cooking spray.
Pour mixture into pans.
Bake for 20-25 minutes or until a toothpick comes out clean in the center.
Let cool completely.

Like this post? Be sure to check out:
Or sign up for our emails and never miss a post!