I've really enjoyed crafting with recycled items lately.
When I went shopping for Halloween candy alternatives last month I purchased a package of Starbucks iced coffee and made sure to hang on to the empty bottles.  I was also fortunate to have a grab bag of
Pick Your Plum
goodies laying around waiting to be used.  Starbucks bottles +
Pick Your Plum
goodies = Starbucks Bottle Place Card Holders.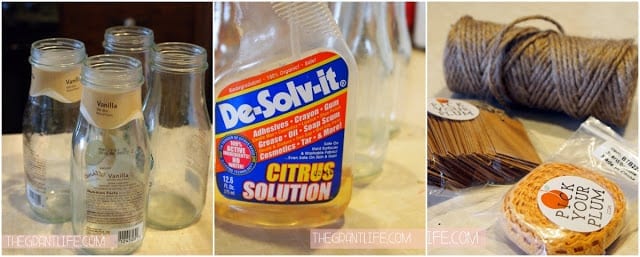 If you know me you know that I love simple crafts.  I used four Starbucks bottles, De-Solv-it [to get rid of the goo], twine, lace tape, taggies and glue. Simple.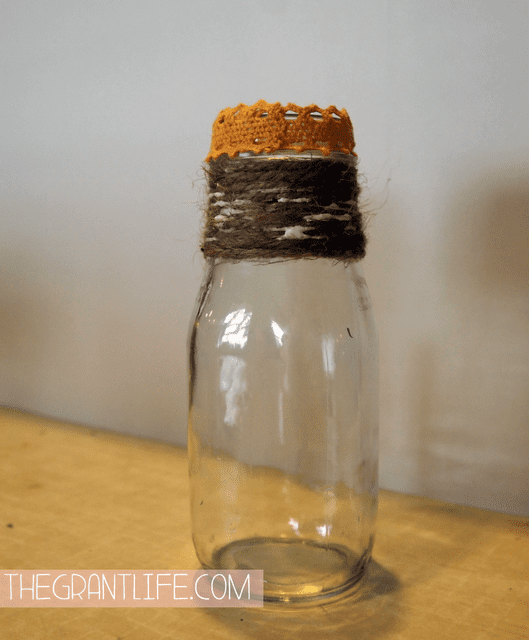 The first thing I did was clean the bottle of the leftover residue from the sticker.  Then I added the lace tape which is self adhesive so I just peeled off the backing and put that on the rim of the bottle.  [I was trying to hid the ridges.]  I then put glue on the neck of the bottle and twirled twine over it.  Make sure you pull the twin tight to keep it purdy.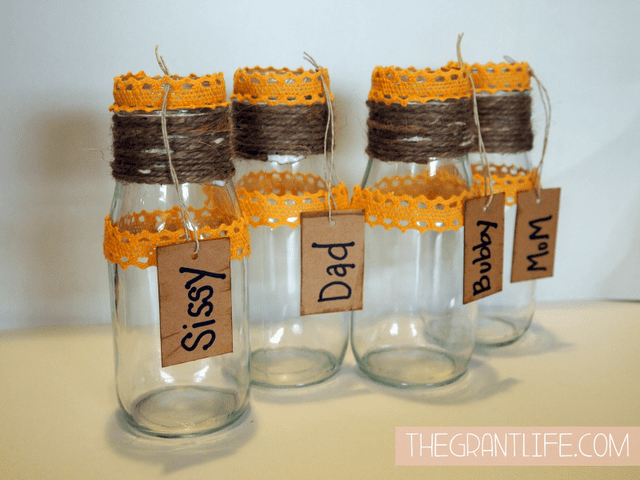 I added another piece of lace tape and name tags and bam!  Place card holders from upcycled bottles.  [I have a thing for
re-using bottles
.]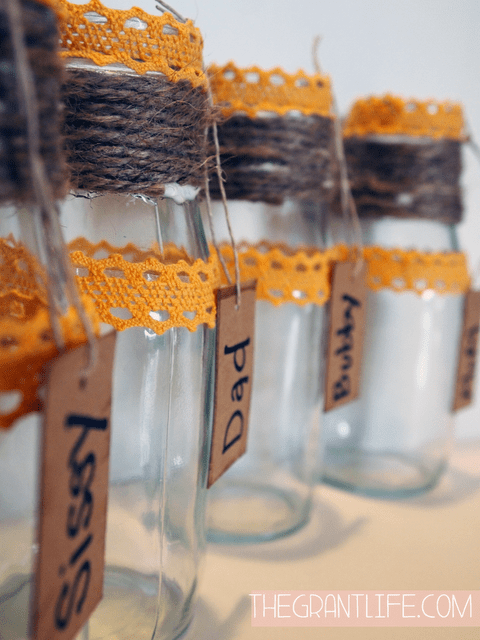 We are having 15 adults and 7 kids at our house for Thanksgiving this year.  Momma better get to drinking some Starbucks if I want everyone to have a place card.  [And I do.. I really do.]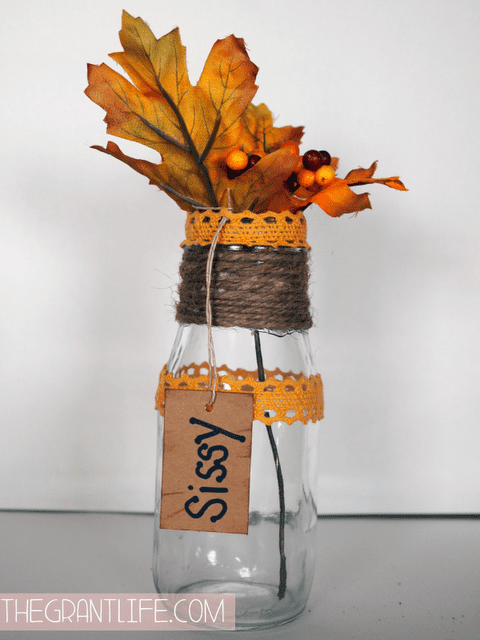 I dont know if I am more excited about the place card holders or turkey.  Im leaning towards the place card holders but turkey is a close second.