Welcome to day three of red, white and blue week! Day one was Fourth of July pancakes and day two was Fourth of July pudding popsicles. Today Im sharing a very berry Moscato! I would say its Fourth of July Moscato but you can make this [adult] drink anytime of the year! And trust me, youll want too! Its that good!
I love Moscato, its hands down my favorite wine to drink. I love a sweet wine and haven't found a Moscato that I don't like. Add some fresh fruit and a mason jar and Im all over it.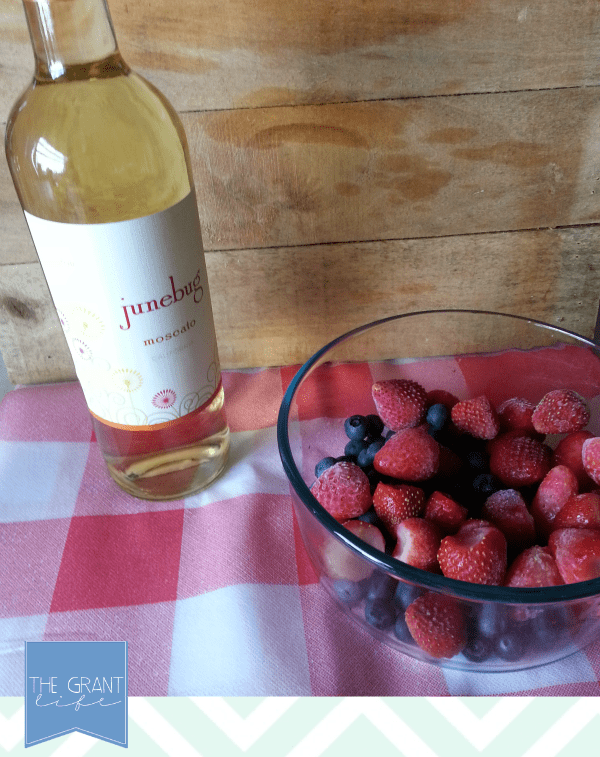 The best part is that you only need two things to make your own very berry Moscato. Berries and wine. You can use the berries and wine of your choice too! I choose Mostcato [duh] and added some strawberries and blueberries to fit my red, white and blue theme. I added about a teaspoon of sugar to the berries and let them sit overnight in the fridge for mixing them with the wine.
Add your berries and let them sit overnight or longer. I bought this cute carafe at Target but should have bought another bottle of wine to fill it. Next time Ill be sure to buy two bottles because the one didn't fit the carafe AND it disappeared way to quickly.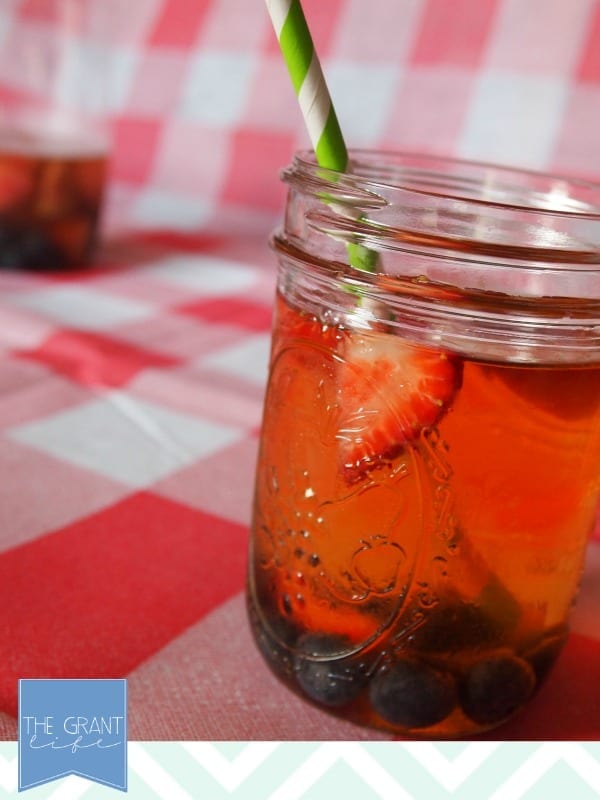 The longer you let the wine and berries hang out the better the flavor. I had mine in the fridge for a little over 24 hours and I could really taste the strawberries. It was a really nice twist on a basic Moscato, plus its perfect for your Fourth of July party. [Or any party really.]
I have one more recipe to share with yall tomorrow. And it might be my favorite recipe of the week! Its also adults only.
What is your favorite wine to drink? Mine is clearly Moscato. [I wonder how many times I said Moscato in this post? Far too many.]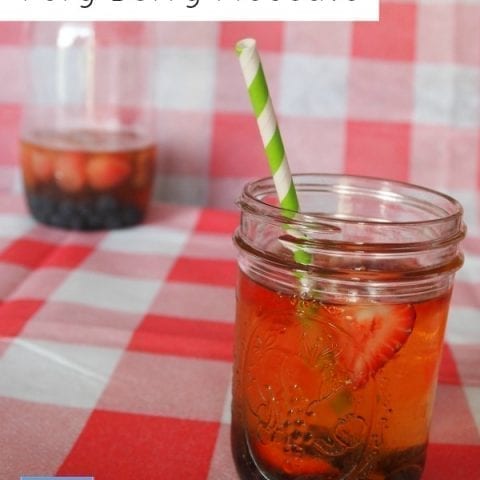 Very Berry Moscato
Ingredients
1 bottle of Moscato
1 cup of strawberries, sliced
1 cup of blueberries
1 tablespoon sugar
Instructions
Pour the sugar of the berries and let sit in the fridge for at least 1 hour.
Combine the berries and the moscato and allow to sit in the fridge for up to 24 hours.
Serve and enjoy!