Woohoo! Its day two of red, white and blue week over here at the Grant life! Yesterday I shared super fun [and super cute!] Fourth of July pancakes. Today I have an equally fun [and cute!] recipe to show yall. Fourth of July Pudding Pops!
What screams summer and Fourth of July more then red, white and blue popsicles? You just cant beat a cool popsicle on a warm day. I can't lie though – these guys were a pain to make. Not so much that they were difficult but in that they tested my patience.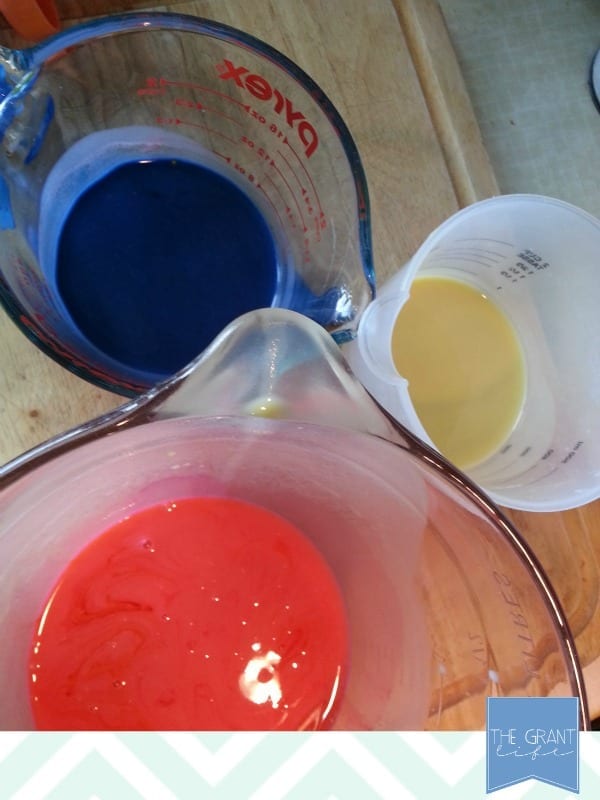 To make the pudding pops I used instant pudding and almond mix. I mixed one big bowl and then separated it into three containers. I dyed one red and one blue and left one alone to represent white. That was the easy part. My patience started getting tested when I added the red to the popsicle mold. I just assumed that pudding would freeze fairly quickly. And it didn't. And I ruined one popsicle because I poured the white in too soon. Patience tested.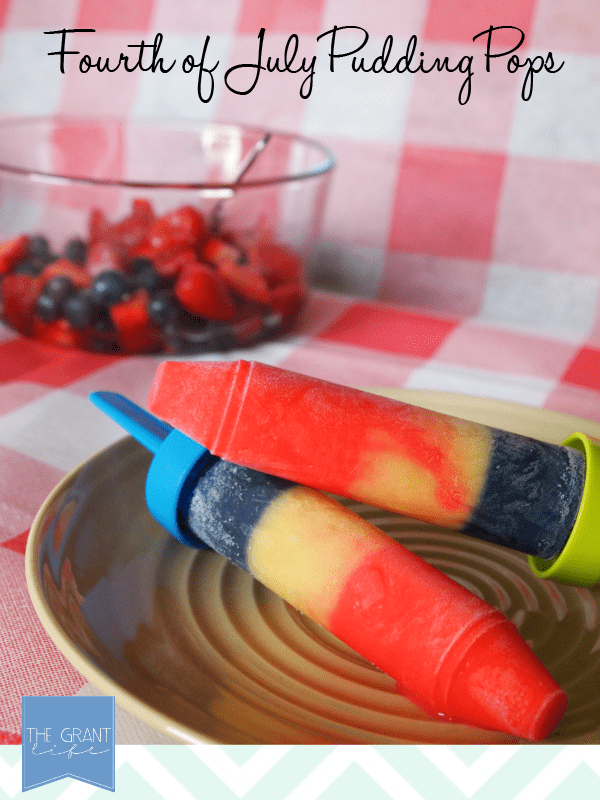 People say a watched pot never boils. Well, a watched popsicle never freezes. The story has a happy ending though. The red eventually froze and I was able to add the other colors. My kids knew they were in the freezer and kept asking for them that evening. Im happy to report that they loved them! They didn't even mind that the red and white were mixed together a little bit.
You gotta love a story with a happy ending. Especially one that involves popsicles. I have two more delicious recipes to share with yall this week! And they are for adults only. [Insert big smile here!]
Are you a fan of homemade popsicles?
Like this recipe? Be sure to sign up for our tasty emails!