Easy and healthy, these spicy quinoa tacos are perfect for lunch or dinner.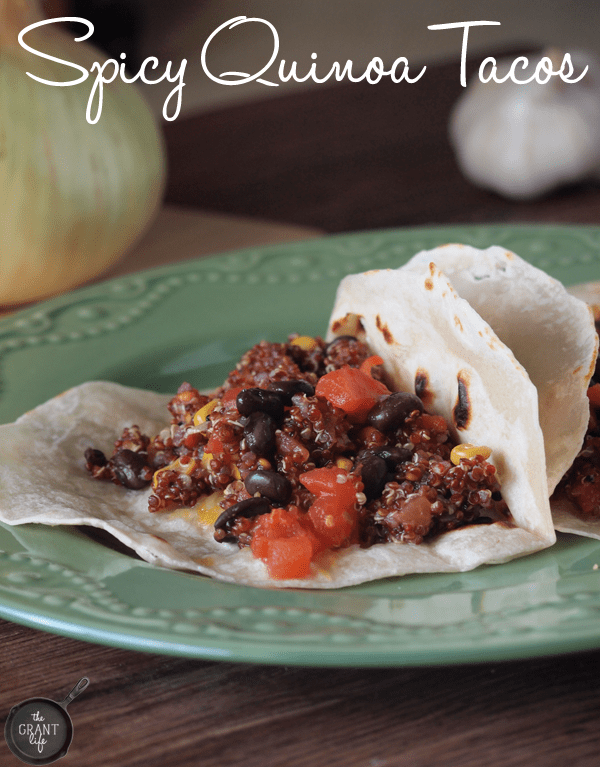 Yesterday was a day. It wasn't a good one. Well, there were good parts to the day but in general when I look back at yesterday.. it stunk.
Kids were cray cray all day. House was a mess in 10 seconds flat. Fighting, pushing, crying.
Avery went down for a nap at 3 and I breathed a sigh of relief. I was able to make and photograph two recipes. Yesss.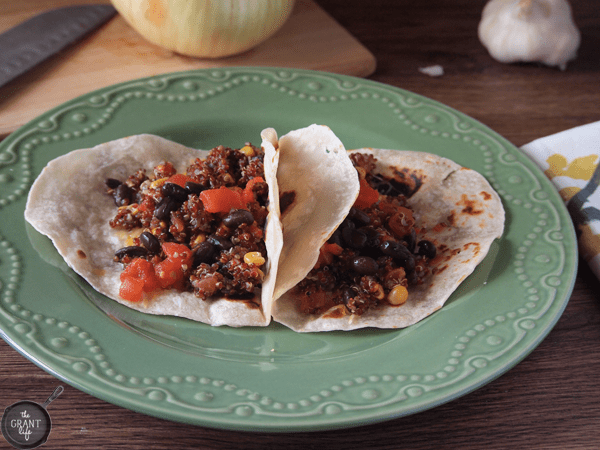 I took the kids out of mother's day out for the summer and they have been home with me all day.
And I love it.
But when I'm trying to get things done or work on real estate stuff, its tough. And they seem to need me the most when I sit down.
I thought about registering them at a new school until we move. Then I felt bad because they loved their old teachers and had friends at the old school.
I called the old school and they don't have any spots open. [Well the director said "Oh, they aren't here already?" No ma'am, we've been gone all summer.]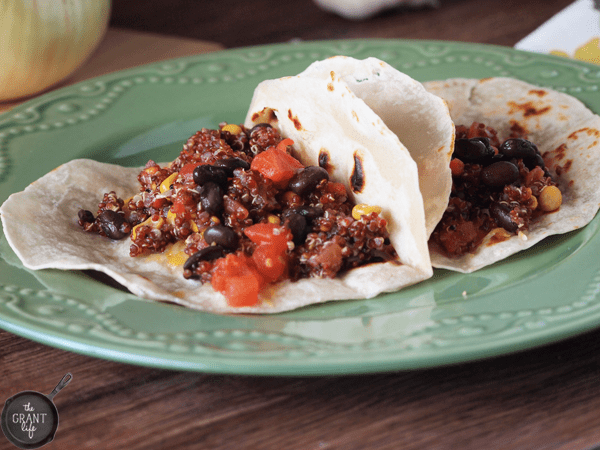 So after I made the phone call, I started to clean up my mess from taking pictures. I look over and my camera is on the ground.
I pick it up and the lens isn't sitting right. I take it off and its broken. It won't sit on the camera anymore and I can't use it.
I start to have a panic attack. Ryley is in her room playing and Avery is asleep. I know they didn't do it. And even if they had, it would have been an accident.
I call Ryon to whine. I pout the rest of the evening. A new lens is going to be at least $400.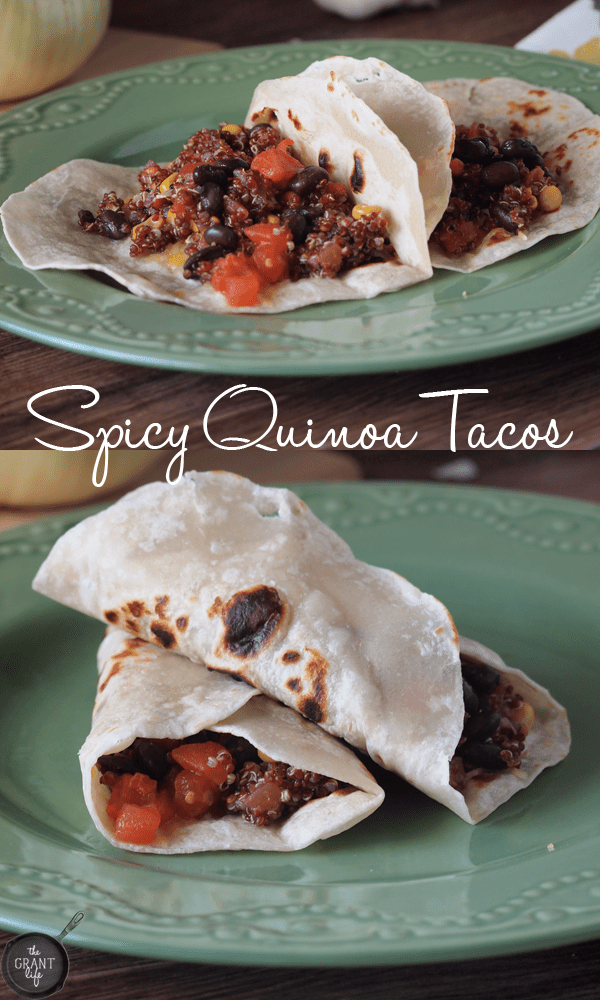 Then after dinner I start pushing the kids on the swing. I push Avery and look over and Ryley is swinging on her own.
We had been practicing how to swing without mommy pushing.
And she did it! She was pumping her little legs all by herself.
She told me "Mommy, you don't have to push me anymore. I can do it!" And continued to fly into the air.
And I cried a little bit. Because I was happy for her, because she is growing so fast, because my day got that much better.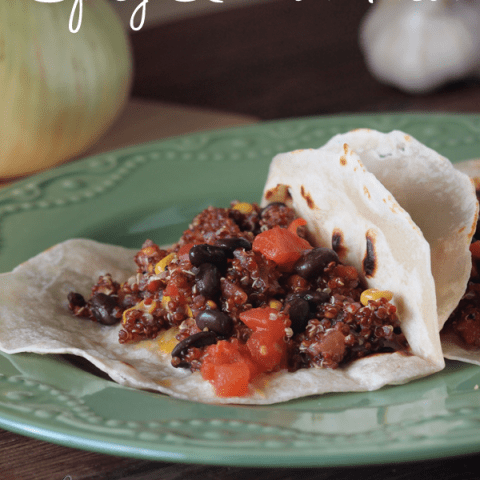 Spicy Quinoa Tacos
Ingredients
1 cup quinoa
2 cups water
1/2 14.5 oz can petite diced tomatoes, drained
1 11 oz can of chipotle corn, drained
1/2 cup cheese
tortillas
Instructions
Cook quinoa according to package.
While the quinoa is still hot, add the tomatoes and the corn.
Add cheese to the tortillas and layer it with the warm quinoa.
Let cool and enjoy!
Notes
*I used Muir Glen brand with green chiles - amzn.to/1ny1E5c
and this chipotle corn - amzn.to/VLWI5e
Nutrition Information:
Amount Per Serving:
Calories:

1163
Cholesterol:

59mg
Sodium:

4240mg
Carbohydrates:

164g
Fiber:

21g
Sugar:

8g
Protein:

47g
Be sure to check out these other recipes: