Celebrate summer with this easy NO CHURN ice cream recipe!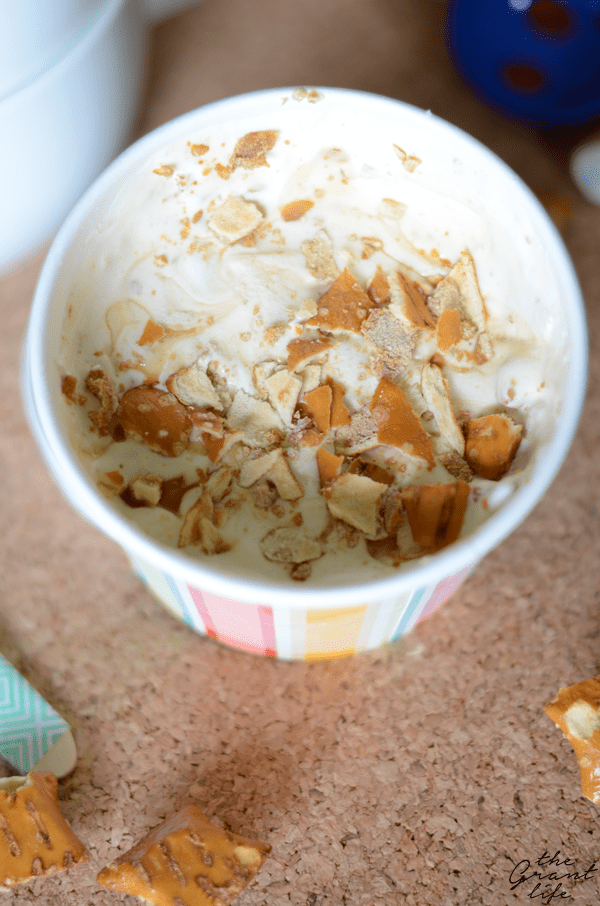 Hey there! Hopefully your summer is going well. And by well I mean NOT a gabillion degrees hot like it is in Houston right now. The kids will go outside to play and they come running back in within 30 minutes. They are sweating and beet red like they ran a marathon. I can't wait til it cools down so that they can enjoy being outside for more then a few minutes at a time.
Also, so momma can enjoy the quiet inside for more then a few minutes at a time.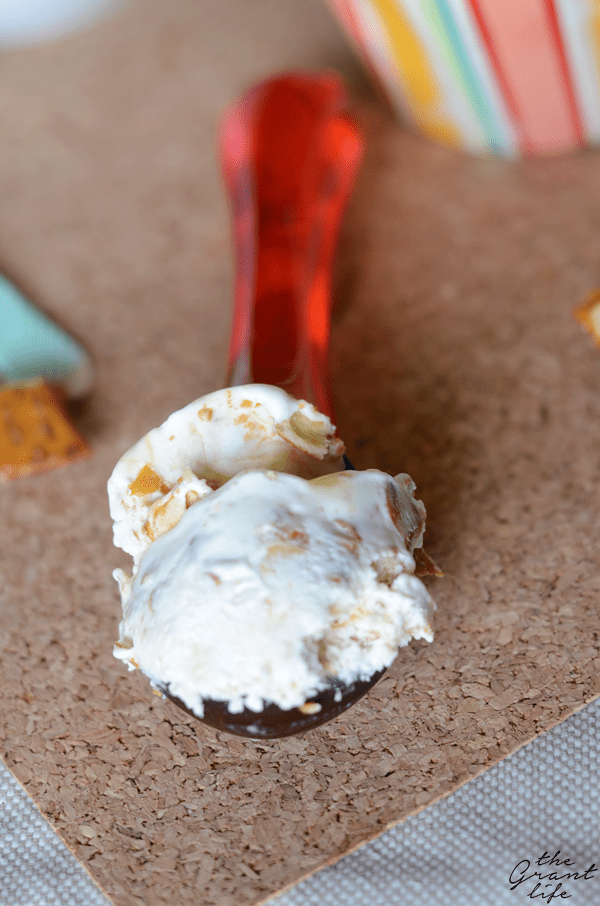 We just moved into a new house less then a month ago as well. Let me tell you, moving in the blazing hot summer is not fun! The good news is that the new place is on 5 acres and our chickens are very happy here. We are ALL happy here. The kids have tons of space to run around outside.. when it cools down just a bit.
We spend our days inside doing fun things like drawing all the plants from Plants vs. Zombies or have imaginary Pokemon battles. (I sit that one out.) When the sun goes down we bust out our bikes and ride up and down the driveway. The kids think it's hilariousss to have a race against me on their bikes. I run and they peddle their little hearts out.
Afterwards we come inside, cool down, eat dinner and then beg for ice cream. (Me not the kids.) It seems to be the thing to do this summer. Get hot, cool down, eat ice cream, repeat. I can deal with that.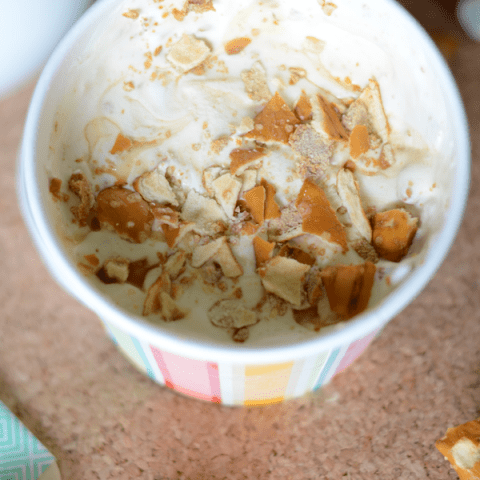 Salted caramel pretzel ice cream
Ingredients
1 can of sweetened condensed milk
1 1/2 cup of heavy whipping cream
1 teaspoon vanilla extract
1/4 of caramel sauce (or use homemade!)
1/2 cup of crushed pretzels (I used the peanut butter stuffed kind!)
Instructions
In a stand mixer or with a handheld mixer, whip the whipping cream until fluffy – about 2 minutes.
Add in the sweetened condensed milk and vanilla extract.
Continue to mix for another minute. You want it to be creamy and smooth at this point. Spoon the ice cream mixture into a sealable container, adding the crushed pretzels and caramel as you go. You want to try and swirl it together.
Allow to freeze for 4-24 hours.
Scoop out and enjoy!
You may want to also check out these summer favorites: