A fun twist on a classic, this banana pudding ice cream is super creamy and full of flavor!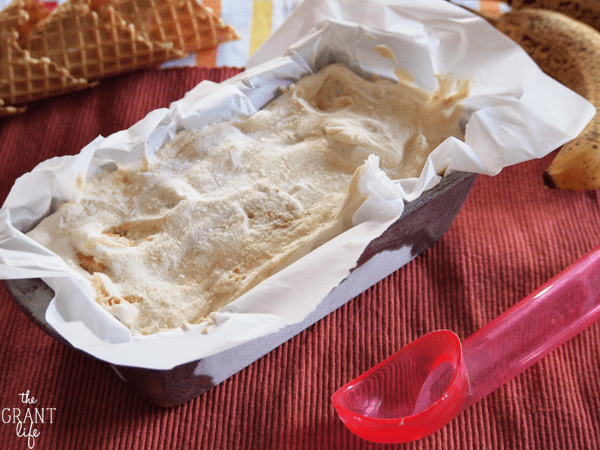 I'm pretty sure there is something in the male genetics that prevents them from listening. I know this because in the past week or so my husband, son, and father have all proved said theory correct. I should scratch Avery off that list because he's 3 but he very rarely listens. So he stays. [What is so hard about picking up your shoes, son!?] He ignores me daily. [He totally stays on the list.]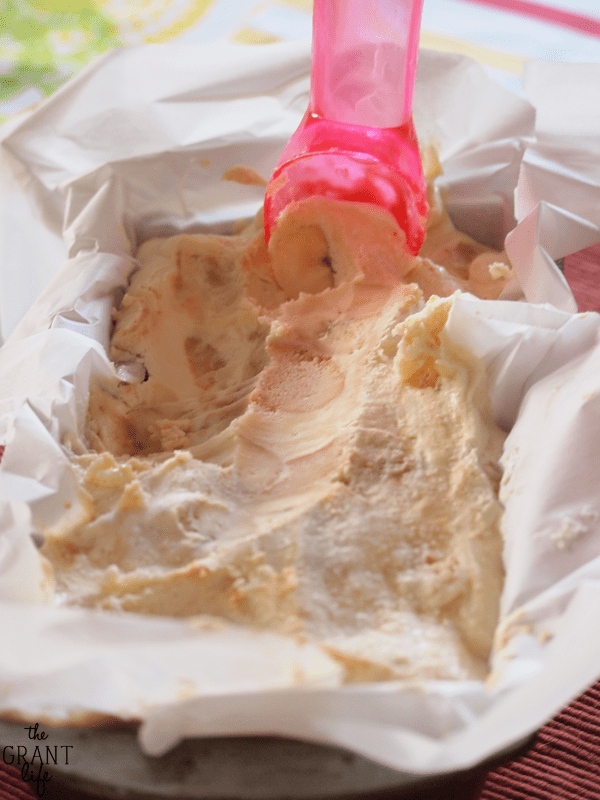 Ryon claims its his job to give me a hard time. Or he will say it was in our wedding vows. [He makes up new vows constantly.] So even though he claims its a job, he stays on the list. I can't even give a specific example with Ryon. He either pretends not to hear me or does the opposite of what I asked. And then laughs about it! He finds himself quite funny. [Totally stays on the list.]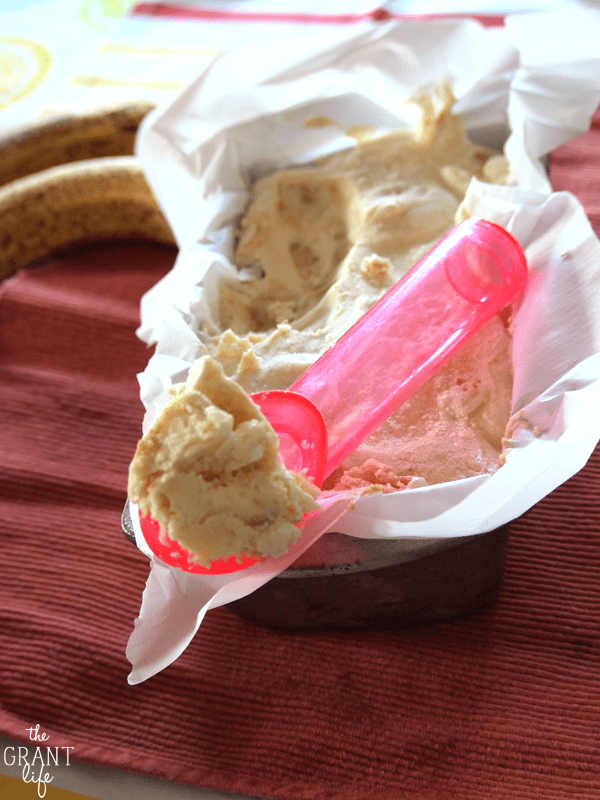 And my dad. Oh dad. I think he gets as much pleasure out of tormenting me as my husband. Heck, I bet they are in cahoots on the best ways to annoy me. For example, after I passed my real estate exam he said he would make me dinner. Anything I wanted he said. I told him I wanted ribs and strawberry shortcake. He said ok. We go over that night and he made steaks and banana pudding. I know! Of course Ryon laughed and got a huge kick out of it.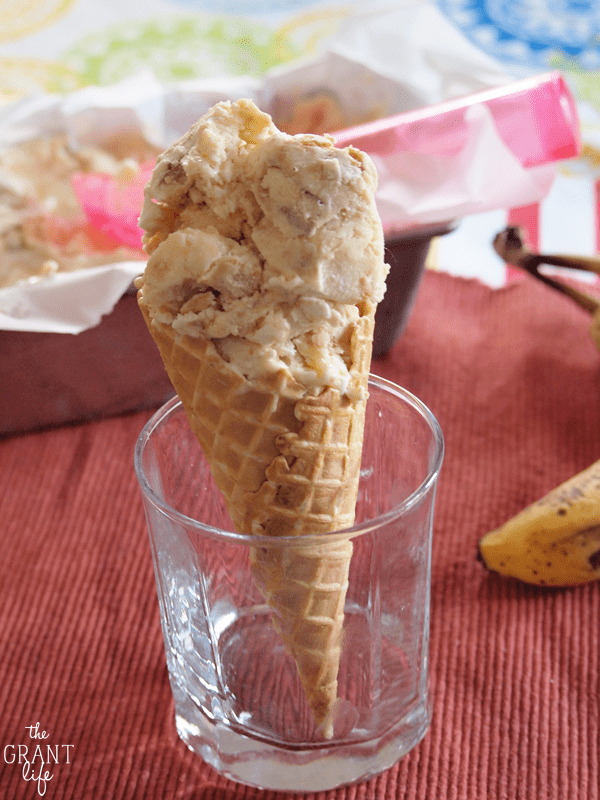 The good part of that was the steaks were delicious and he made too much banana pudding. I was able to freeze some and make banana pudding ice cream. [ Which was/is amazing by the way.] I'm not saying he shouldn't listen to me, but he does have a little more leeway when it comes to desserts. The other two don't have any excuses. [Even the 3 year old.]

Be sure to check out these other great ice cream recipes: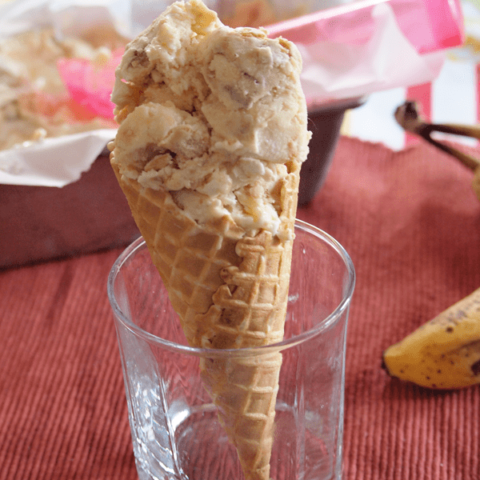 Banana pudding ice cream
Ingredients
3 cups milk, cold
2 packages (3.4 oz) instant vanilla pudding
30ish NILLA Wafers
3 medium bananas, sliced
1 tub (8 oz.) cool whip
Instructions
Pour the milk and the pudding in a bowl and whisk together for about 2 minutes.

Place NILLA wafers on the bottom of a bread pan lined in parchment paper.

Add bananas, pudding and then cool whip on top.

Repeat layers as many times as necessary.

Place in freezer overnight.

Scoop out and enjoy the next day!
Notes
I used a bread pan but you can use any available dish that is freezer friendly.
Recommended Products
As an Amazon Associate and member of other affiliate programs, I earn from qualifying purchases.
Nutrition Information:
Yield:

12
Serving Size:

1
Amount Per Serving:
Calories:

93
Total Fat:

2g
Saturated Fat:

1g
Trans Fat:

0g
Unsaturated Fat:

1g
Cholesterol:

5mg
Sodium:

68mg
Carbohydrates:

16g
Fiber:

1g
Sugar:

8g
Protein:

3g