My grandpa was 100 percent Italian and sometimes I think I get my love of food from him. He would spend all day cooking to make his specialty – gallons and gallons of homemade pasta sauce. He used the biggest pot I had ever seen and it would simmer all day. It was a process but the end result was always worth it and always delicious. I couldn't help but think of him when I made these rosemary roasted tomatoes. They would have been perfect additional to his homemade pasta sauce.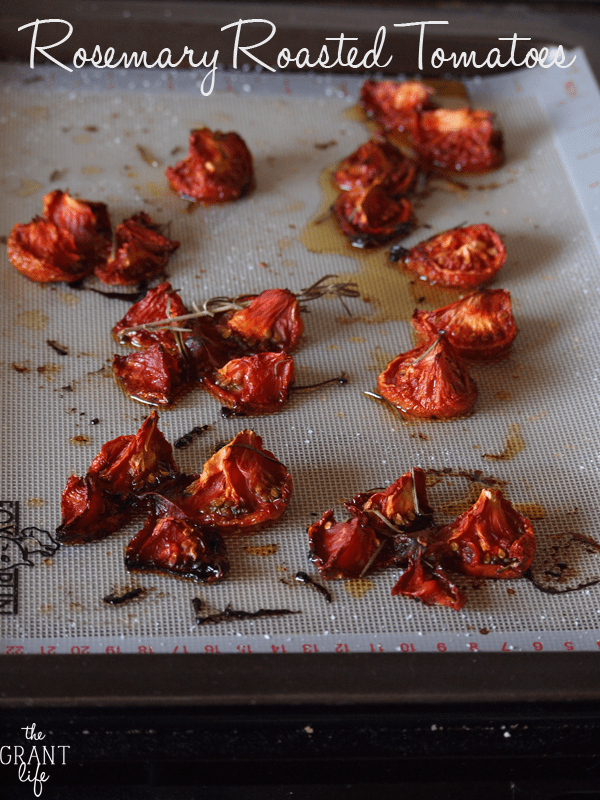 We always had big family meals at my grandparents house on Sunday. I remember sitting down at my grandmas table and eating and talking and laughing with everyone. Food for us was a family event and one that we celebrated together. When I cook, it's not just me in the kitchen, it's my whole family. The kids are running around me and the memories of my grandparents and other family members are there too. I can't help but think "would grandma have liked this?" Or "I wonder how grandpa made that".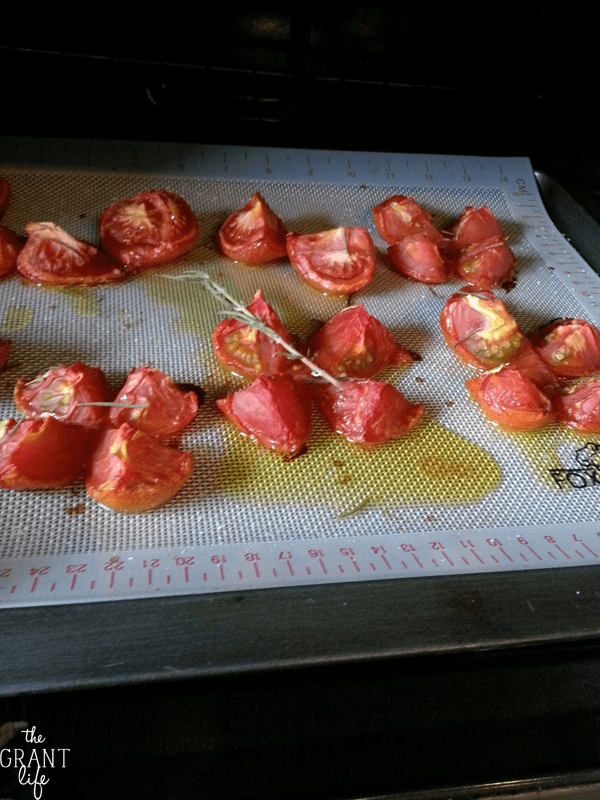 These tomatoes came fresh from the farmers market and were slow roasted on low for a few hours. I would go and check on them and the smell of them almost drove me crazy. I wanted to eat them so bad! But I waited and then added them to pasta that night. They also would have been great in sauce, on a sandwich or anything else really. They were that good.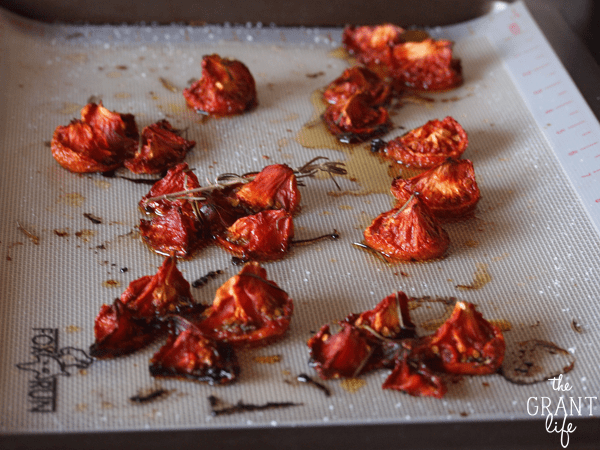 I can guarantee that they both would have loved these roasted rosemary tomatoes. They would have been something that we could have made and eaten together. Which is really the best part of dinner time. Mixing food and family – its one of the reasons I love cooking so much!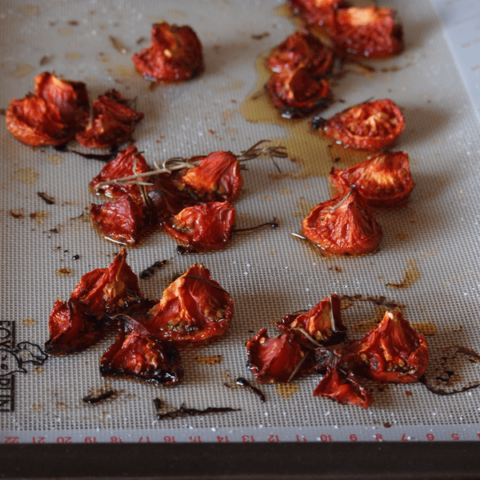 Rosemary Roasted Tomatoes
Ingredients
fresh tomatoes
fresh or dried rosemary
olive oil
sea salt
Instructions
Preheat oven to 250.
Cut your tomatoes and put them on a nonstick cooking sheet or use a silicon mat.
Sprinkle with oil olive and salt. Add the fresh rosemary sprigs.
Bake for 3-5 hours.
When your tomatoes are withered and have a slight crisp, they are done!
Notes
Amount varies according to your taste preference. I used 5 fresh tomatoes, 1 tablespoon olive oil, 2 teaspoons of salt and 3 or 4 sprigs of rosemary.
Want more family approved recipes? Check out: