Two of my favorite things collide in this pumpkin pie coffee creamer! Coffee and all things pumpkin.

I've been trying to get the hang of my new camera. It has so many more buttons then my last one.
The kids ask if they can use it and I politely tell them "No way." [Because I'm an awesome mom like that.]
One of my friends told me to put it in bubble wrap so I don't break it. [I'm looking at you Carrie!]
One broken camera and all of a sudden your the girl who breaks cameras.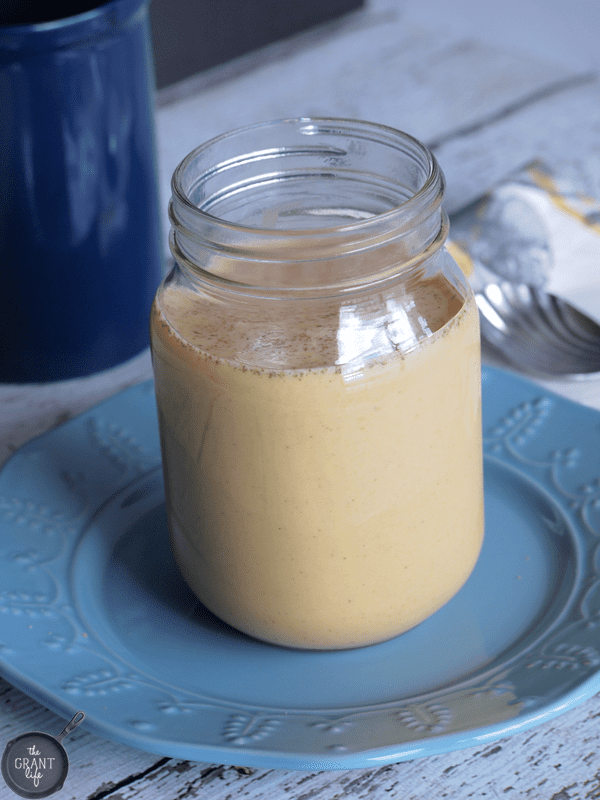 What better way to break it in then with pumpkin recipes? Its September now so its game on for pumpkin yall!
The good part is that I have like a bajillion pumpkin recipes to share this fall season.
That's it. There is no bad part when it comes to pumpkin.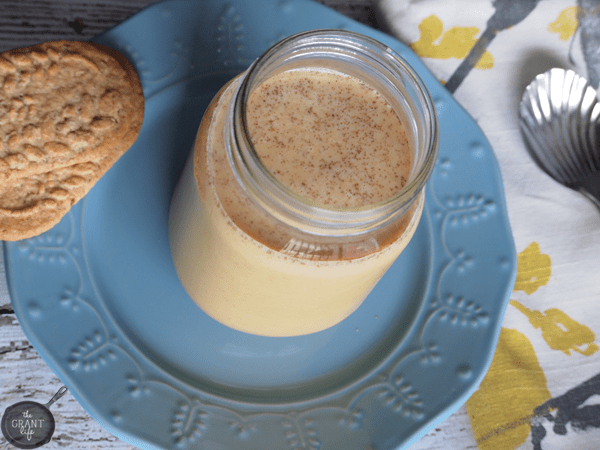 I get excited for two food groups – s'mores and pumpkins. [And yes they are both legit food groups.]
My sister-in-law texts me pinterest recipes for both. She just gets me.
I'm pretty sure my friends roll their eyes at me when I start to bring our the pumpkin. [Looking at you Bobbie!]
But does that stop me?
Nope.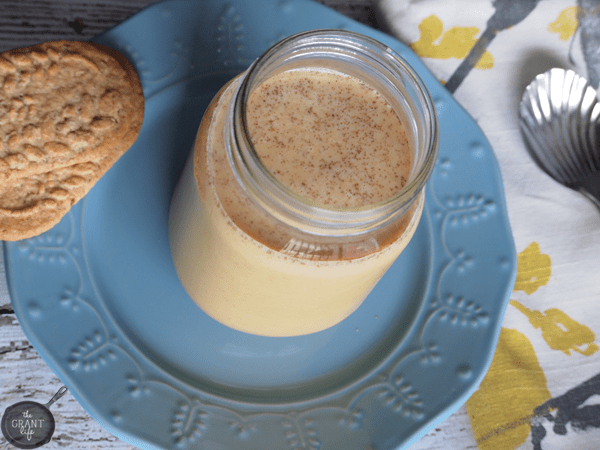 Pumpkin makes me giddy. You can toss it in practically anything. ANYTHING yall!
So I tossed some in my coffee.
Ahhhhhhh.
Did you hear that? Its the angels singing for pumpkin pie coffee creamer.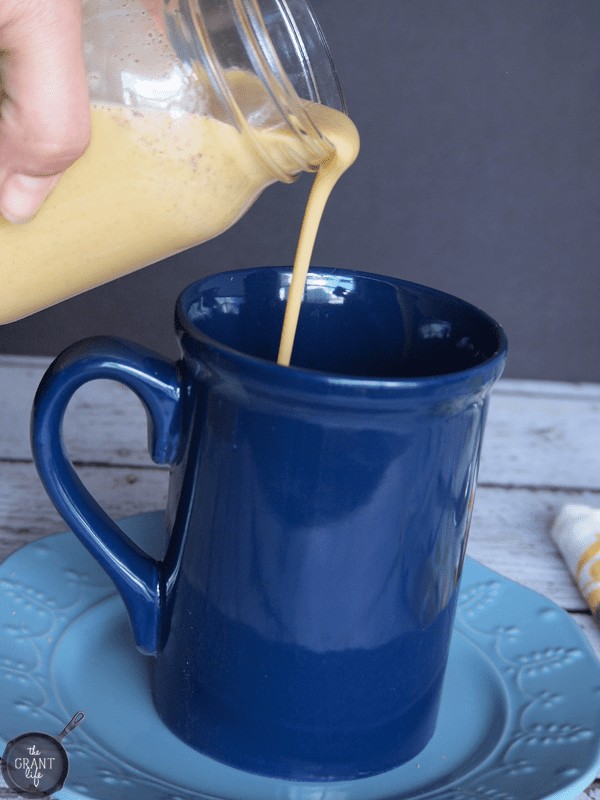 To make this coffee creamer you need three things – pumpkin sauce, sweetened condensed milk and a mason jar.
That last one is optional but mason jars make everything better. [Had to stop my self from saying errrrthing because well, pumpkin does crazy things to me.]
Mix them all together and store in the fridge. Mine last me a week and I was surprised. I wanted to drink coffee all day and night just to use the creamer. [No lie.]
Here's to pumpkin season yall!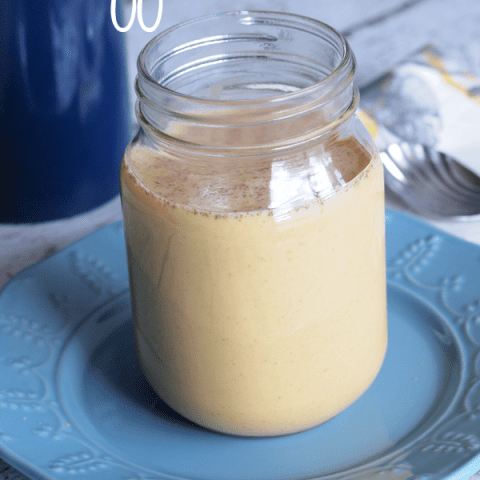 Pumpkin Pie Coffee Creamer
Ingredients
1 14 oz can of sweetened condensed milk
1/2 cup of pumpkin sauce
Instructions
Mix the milk and the sauce together.
Store in the fridge in an airtight container.
Enjoy!
Nutrition Information:
Amount Per Serving:
Calories:

1316
Cholesterol:

135mg
Sodium:

510mg
Carbohydrates:

226g
Fiber:

4g
Sugar:

220g
Protein:

33g
Want more pumpkin recipes? Of course you do! That's why we are friends.