Once you taste this pumpkin cheesecake tart you may ditch traditional pumpkin pie!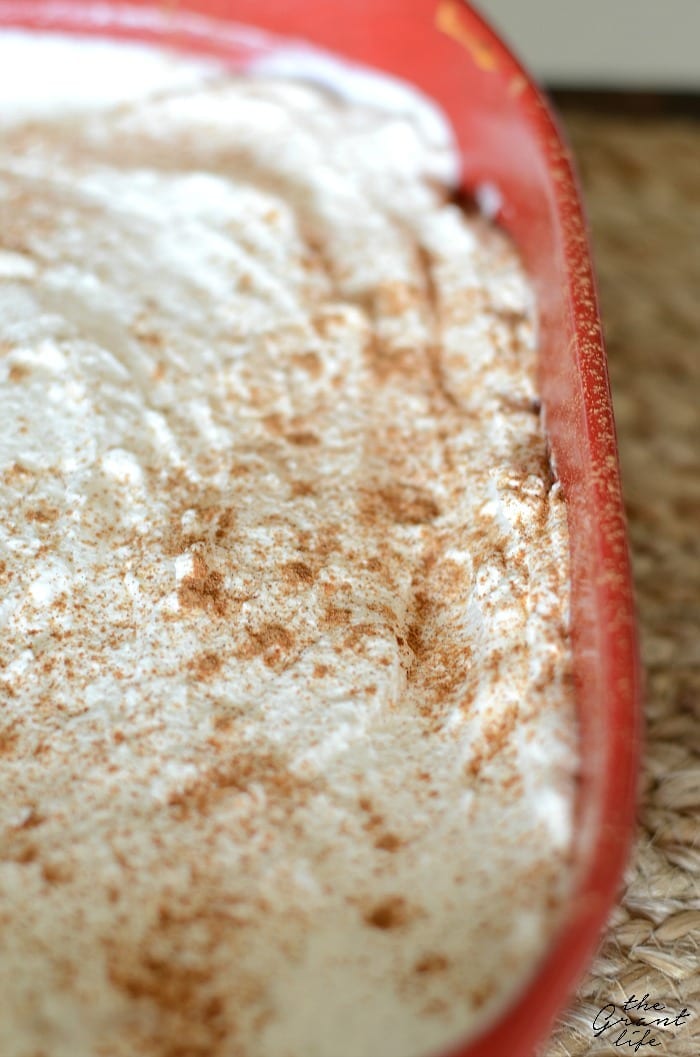 Ok.. I know I know. This pumpkin cheesecake is NOT in a tart dish. Don't let that stop you from trying it! Here's the deal. I made this pumpkin cheesecake dessert for my friends to thank them for watching our dogs.
(Side story within a story – we had one person watch ALL SEVEN PUPPIES and another watch the 3 grown dogs. We had a lot of thanking to do.)
And what I did was I copied Grandma's pistachio dessert recipe but replaced the pistachio with pumpkin cheesecake. Boom. Pumpkin dessert heaven.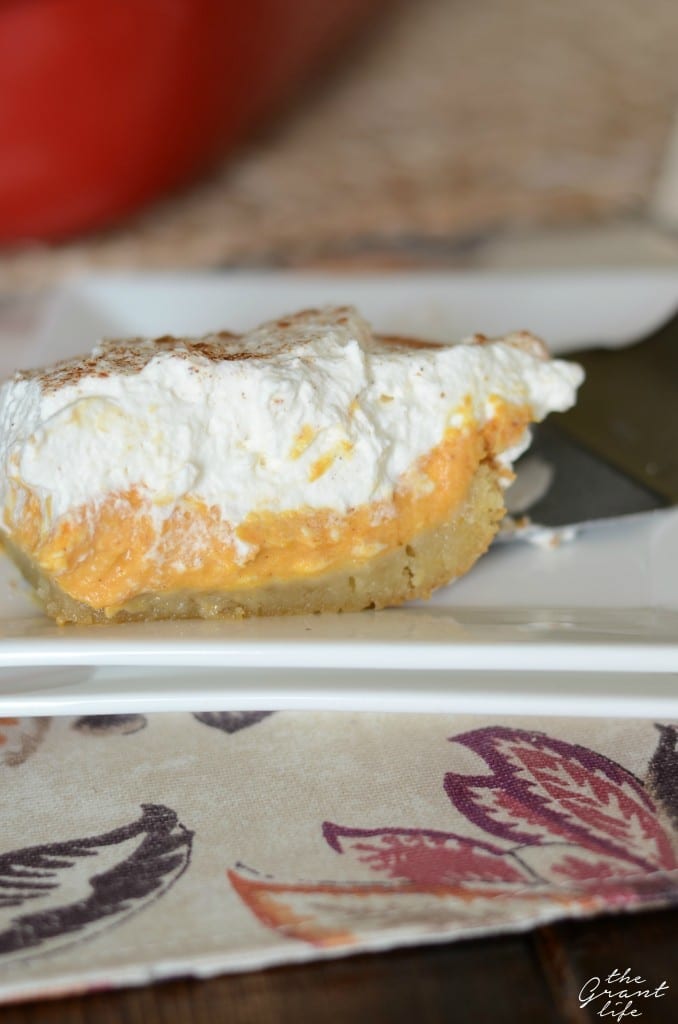 But then I was like – I can't call this pumpkin dessert. That doesn't fully embrace the deliciousness that is this dessert. So naturally I posted a picture and asked my friends what to call it. My sister in law said "Call it pumpkin cheesecake tart, you could make it in a tart pan and it would be super cute." And I thought "YES IT WOULD! It would be totally super cute in a tart pan."
So if you would like image it in a circular tart pan. Perfect. We are all set then.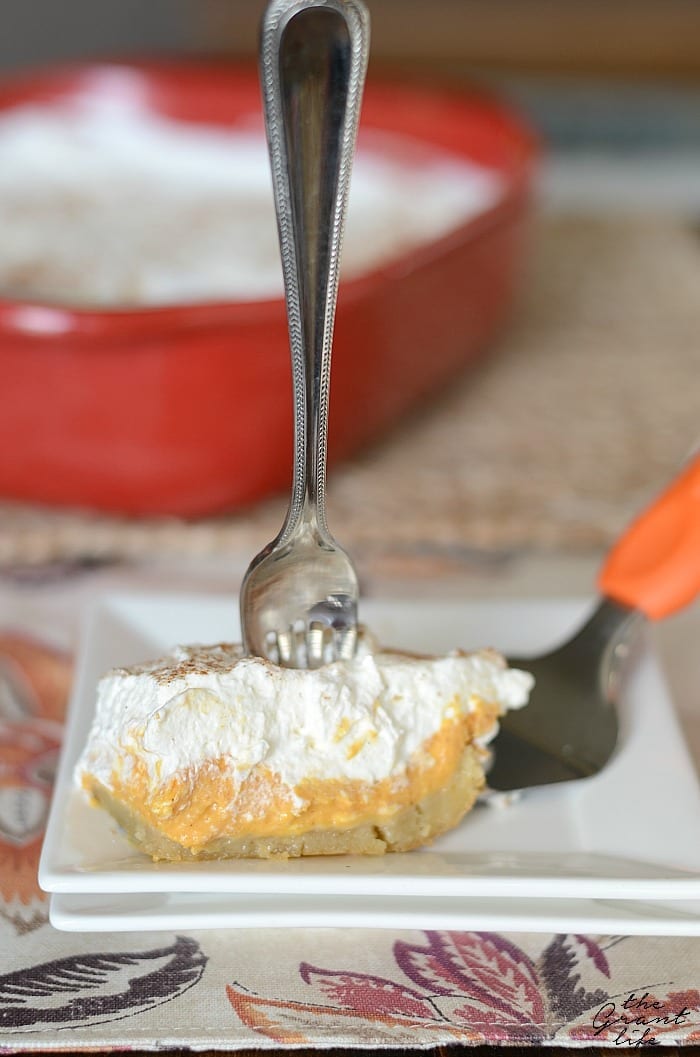 Round, square, rectangle, obtuse. Whatever shape you decide to make this pumpkin cheesecake tart you won't be disappointed. The bottom layer is a chewy sugar cookie crust, then a creamy pumpkin cheesecake all topped with homemade whipped cream. It is heaven in a pan. Or tart dish. WHATEVER you want to use, just make this pumpkin dessert!
K thanks.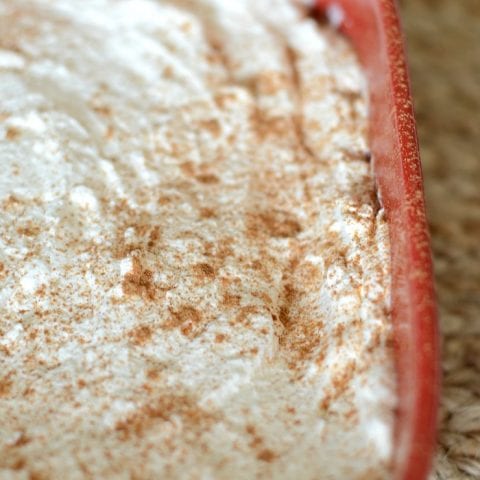 Pumpkin cheesecake tart
Ingredients
Cookie crust:
1¼ cup sugar
1 cup butter, softened
1 large egg
1 tsp vanilla extract
2½ cup flour
½ tsp salt
½ tsp baking soda
1 tsp cream of tartar
Pumpkin layer
8 oz cream cheese, softened
1/4 cup sugar
1 cup pumpkin puree
1 teaspoon vanilla
1 tablespoon pumpkin pie spice
Whipped cream
2 cups heavy whipping cream
¼ cup of sugar
Pumpkin pie spice for garnish
1 tsp vanilla extract
Instructions
Preheat oven to 350.
Beat together the sugar and butter until creamy.
Add in the egg and mix until combined.
Add the flour, salt baking soda and cream of tartar until combined.
Press the cookie dough into your baking dish that has been sprayed with cooking spray.
Cook for 20 minutes, or until the edges start to brown.
While that is baking, whip together the cream cheese and sugar until all the lumps are gone. Add in the pumpkin puree, pumpkin pie spice and the vanilla. Mix until combined.
Pour the pumpkin mixture over a slightly cooled cookie crust. Spread evenly over crust.
Whip the heavy whipping cream for 4ish minutes, until peaks start to form. Add in the sugar and vanilla extract. Mix to combine.
Spread the whipped cream over the pumpkin layer.
Sprinkle with pumpkin pie spice on top and enjoy!
Like this post? Be sure to check out: